Dubai Government Announces Blockchain Pilot Projects with BitOasis, Kraken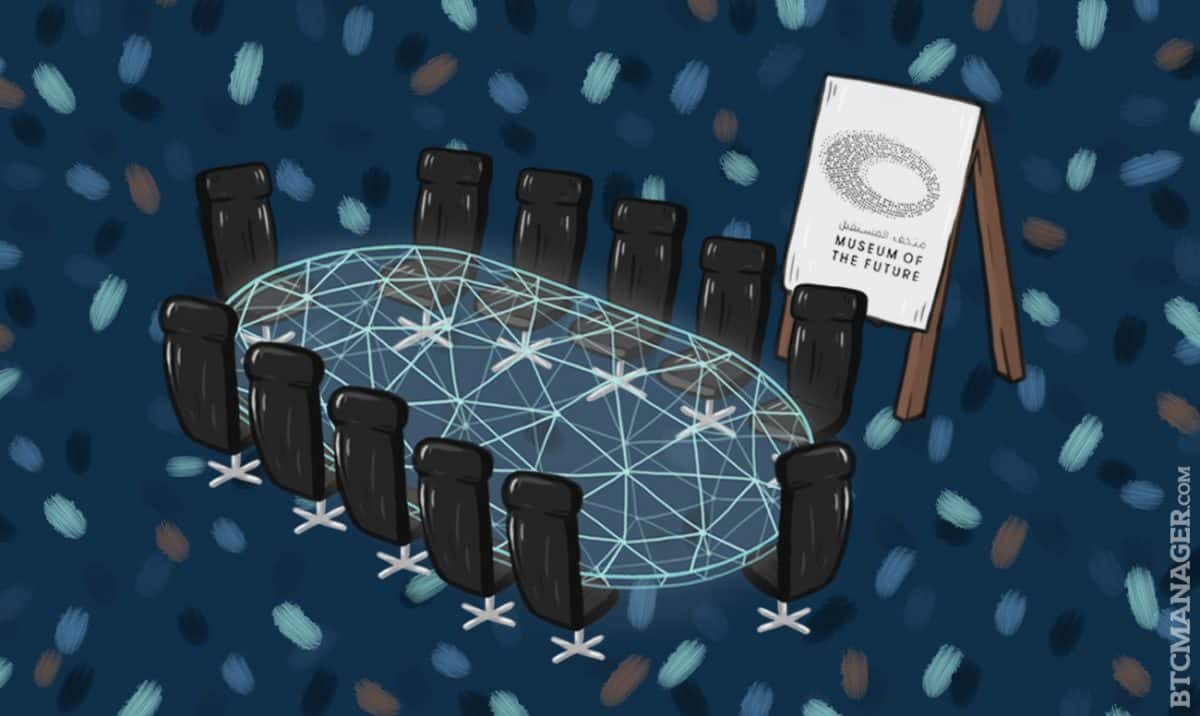 Dubai's innovation center, the Museum of the Future, has announced the establishment of the Global Blockchain Council, an initiative that will focus on exploring possible use cases for blockchain technology in the business and financial sectors. The purpose, the government of Dubai said, is to explore the merits of blockchain technology for more efficient and reliable processes.
Saif Al Aleeli, Chief Executive Officer of Dubai Museum of the Future Foundation, said that the council is the logical next step for his organization and is in line with the efforts of Dubai's Museum of the Future Foundation to promote innovation and use next-gen technologies to "enhance UAE's position as a leading center for innovation and knowledge economy."
He believes that blockchain technology will be the key to a "new generation of services for smart cities of the future, and the development of innovative solutions."
Under the Global Blockchain Council appellation, there are 32 members that include government entities, international companies, UAE banks, international technology firms and blockchain startups. These members include Microsoft, IBM, Cisco, TECOM, Dubai Holding, Dubai Multi Commodities Centre (DMCC), Dubai International Financial Center (DIFC), Kraken, BitOasis, YellowPay, SmartStart Fund, Ethereum, and Dubai Smart Government.
The Global Blockchain Council will launch different initiatives under its umbrella to highlight and promote blockchain technology and digital currencies, and draw a roadmap for best uses.
Its first initiative will be in partnership with BitOasis, a domestic bitcoin exchange focusing on the Middle East and North America regions, and will consist of implementing blockchain technology to enable Dubai Multi Commodities Center (DMCC) to secure flexidesk contracts and registration process.
"The Global Blockchain Council's role is to ensure that Dubai remains ahead of the curve and to provide ideas and guidance on how Blockchain can benefit market participants, DMCC members and ultimately contribute to Dubai's economy," Ahmed Bin Sulayem, Executive Chairman of Dubai Multi Commodities Centre Authority said in a statement.
The Blockchain technology delivers speed, efficiency and lower transaction costs that are central to DMCC's strategy to continuously drive innovation. It is therefore a natural next step for DMCC to play our part in not only piloting the BitOasis and Kraken Bitcoin Exchange projects, but to do everything we can to bring more projects like these to market in the future in collaboration with the Dubai Blockchain Council.
The second pilot project, in collaboration with international cryptocurrency exchange Kraken, will be focused on helping DMCC catalyze blockchain technology in selected Islamic finance operations.
The government of Dubai also announced an annual conference dedicated to the technology and digital currencies that will feature high-profile individuals, workshops, hackathons, startup conferences and awareness sessions for entrepreneurs, investors and interested parties.
The council said it will help authorities, regulators and corporations better comprehend the implications of blockchain technology.