Dubai Regulator Announces Crypto Marketing and Advertising Guidelines to Protect Investors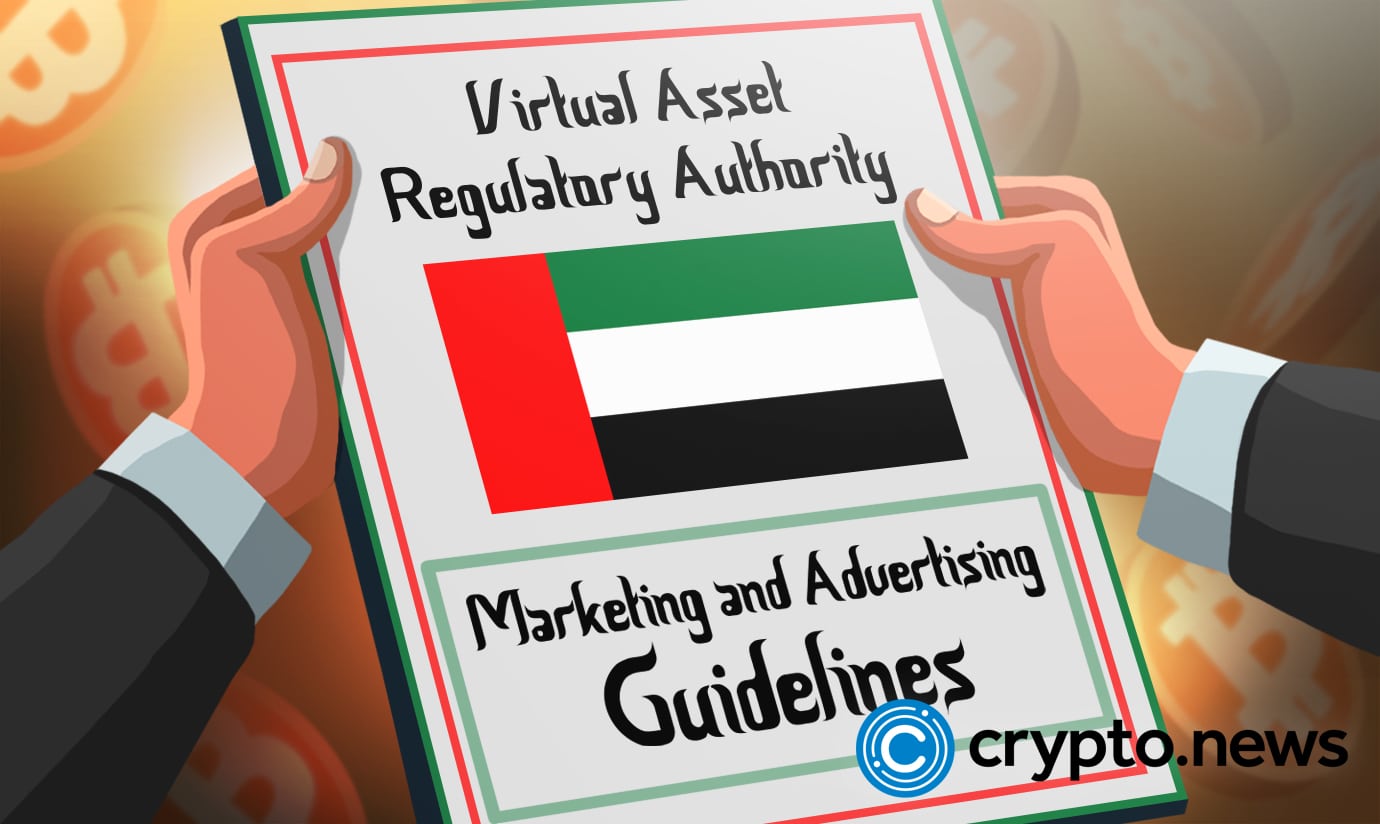 Dubai's new Virtual Asset Regulatory Authority has announced digital asset marketing and promotion guidelines that apply to any company using Dubai-based media sites and publishing channels.
Guidelines for VASPs Licensed in Dubai
As Dubai moves forward with a new license program for cryptocurrency service providers, local regulators are establishing new marketing and advertising guidelines for the sector.
On August 25, Dubai's Virtual Asset Regulatory Authority (VARA), the city's dedicated crypto regulator, reportedly announced new regulatory standards on virtual asset marketing, advertising, and promotions.
According the local news outlet Gulf News, the VARA referred to all forms of outreach, communications, advertising, information dissemination, promoting awareness, customer interaction, investment solicitation, and others in the rules.
The rules apply to all virtual asset-related communications and businesses that publish material on Dubai-based media websites, search platforms, and online and offline publishing channels that reach customers in the Dubai market.
According to the guidelines, all local virtual asset service providers (VASPs), including advertising platforms, must assure factual accuracy and disclose any promotional aim to avoid misleading potential customers.
The VARA reportedly stated that the new requirements apply to Dubai's crypto-focused Minimal Viable Product (MVP) license, noting:
"These regulations specifically address marketing and communications activities, ahead of operationalizing the MVP licensees so that any mass-market information dissemination and consumer solicitation are designed to safeguard community interests."
Is Dubai Evolving Into a Global Crypto Hub?
Adoption and regulation go hand in hand. People in general and large financial institutions are showing a growing interest in regulated industries. While some governments have used severe laws to stifle the spread of cryptocurrency, Dubai appears to be keeping the public in check.
In response to VARA's latest initiative, Kokila Alagh, founder of KARM Legal Consultants, stated:
These regulations will go a long way in ensuring that users have the needed information before making their decisions.
The executives of various licensed platforms in Dubai appeared to be pleased with VARA's announcement. Faisal Zaidi, Co-Founder and CMO of Crypto Oasis, agreed with Alagh that "wide-scale adoption of decentralized technologies requires progressive policy-making."
As Crypto.News previously reported, Sam Bankman-Fried's FTX crypto exchange was one of the first firms to secure VARA's MVP license in July 2022 through its local subsidiary FZE. The license permitted FZE to fully run a VASP in the region.
VARA's guidelines were released in tandem with Abu Dhabi's new plans to develop a blockchain and virtual asset strategy that is consistent with the country's broader economic strategy. The Abu Dhabi Blockchain and Virtual Assets Committee convened its first meeting to examine the plan on August 25.
Dubai's VARA, which was established in March 2022, is in charge of licensing and regulating all VASPs in the Emirate's special development and free zones, with the exception of the Dubai International Financial Centre. The regulator is renowned for its ambitious plans to regulate the industry; in May, it purchased Land in the virtual reality environment The Sandbox.