Dubai's smart city plans and role of crypto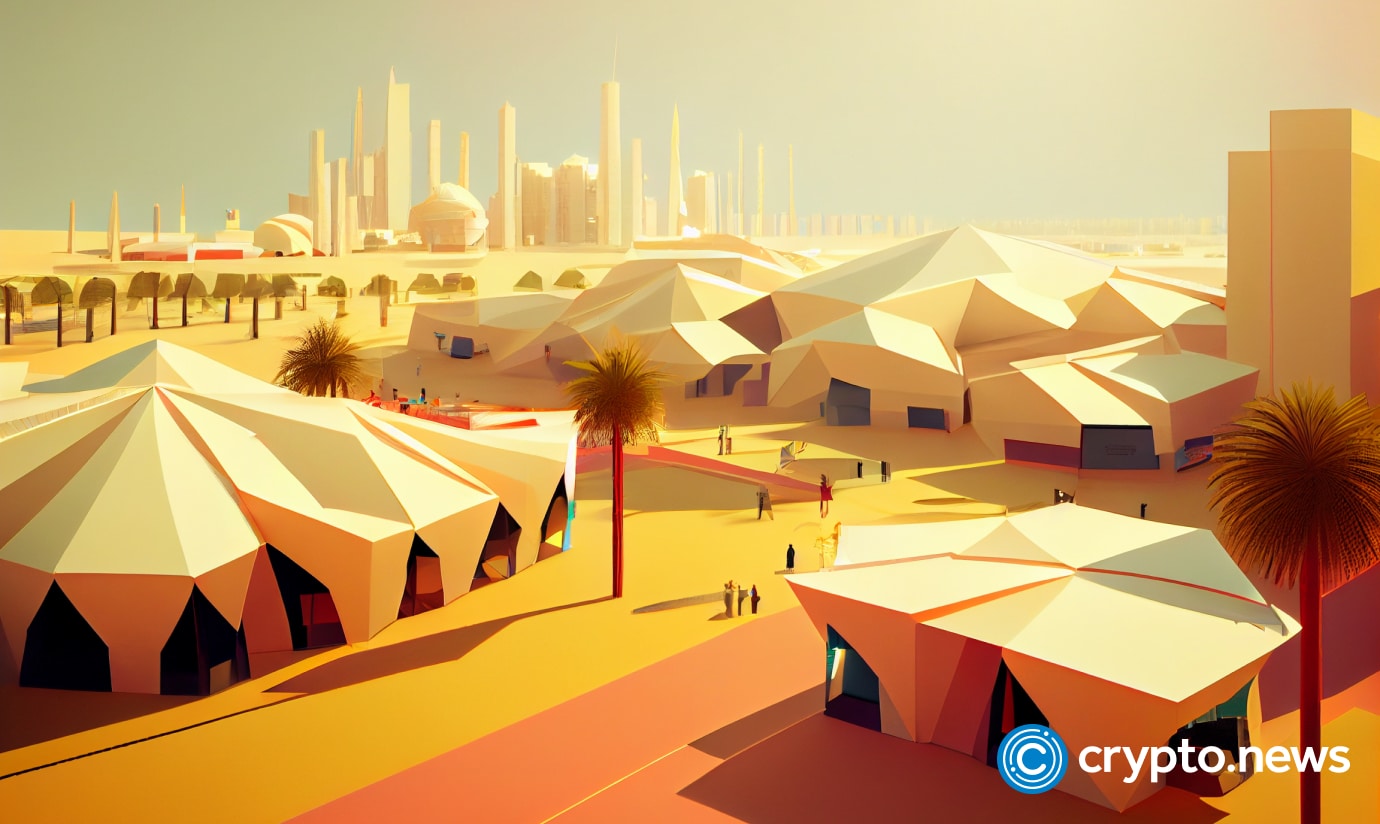 Dubai has long been viewed as a symbol of progress and innovation within the global technological landscape. The city's ambitious, smart city infrastructure is aimed at leveraging cutting-edge technologies to create a sustainable, efficient, and user-friendly urban environment. In this regard, one of the critical components of this vision is the integration of blockchain and cryptocurrencies into the city's existing technological framework.
A recent report has suggested that Dubai is the second most crypto-ready city in the world, ranked only behind London but ahead of other tech hubs like New York, Singapore, Los Angeles, Zug, Hong Kong, and Paris. The region has attracted over 772 crypto-related companies to date thanks to its inviting business environment, which includes a low taxation structure.
Dubai's crypto ecosystem
For nearly a decade, Dubai has been making concerted efforts to establish itself as a global hub for cryptocurrencies and blockchain technology. The city has rolled out several initiatives to attract crypto businesses, such as the DMCC Crypto Center, which provides support and resources for crypto entrepreneurs and startups. It recently teamed up with web3 investment firm Digital Wave Finance (DWF) Labs to offer a new $5m growth platform for blockchain businesses. 
Moreover, establishing the Virtual Assets Regulation Authority (VARA) has created a robust and clear regulatory framework for digital assets, attracting many major crypto players to set up shop in the city.
One company, in particular, that has made tremendous strides within the country's crypto ecosystem is MaskEX, a Canadian crypto exchange and wallet platform. Headquartered in Dubai, the firm offers a comprehensive suite of financial services, including an online wallet and trading options such as copy, spot, margin, USDT-M, COIN-M trading, staking, access to decentralized finance (DeFi) services, and cloud mining. 
With over 200 trading pairs, MaskEX prioritizes privacy and security with features like unlimited address creation and two-factor authentication (2FA) while ensuring law compliance with an MSB financial license from Canada's Financial Transactions and Reports Analysis Centre. Its user-friendly platform offers an app tailored to novice and professional traders. It provides accessibility through low fees, multilingual support, and a dedicated blog offering insights and updates on the blockchain/crypto sector.
Blockchain technology and smart cities
Dubai's smart city vision revolves around the efficient use of resources and the seamless delivery of services to its residents. With its decentralized foundation and ability to enable secure and transparent transactions, blockchain fits this vision. Dubai has already launched its cryptocurrency, emCash, which can be used for everyday transactions within the city, alongside an accompanying app called DubaiPay.
Moreover, Dubai's smart city vision has been spurred further by the widespread adoption of digital assets for everyday transactions, with prominent mainstream entities like Emirates Airlines and popular local grocery delivery service YallaMarket recently announcing their decision to start accepting crypto payments.
Looking ahead
As we head into a future driven by decentralized technologies, it stands to reason that Dubai's crypto ecosystem will continue to blossom. For starters, a 2022 report by Chainalysis states that MENA users received $566b in cryptocurrency between July 2021 and June 2022, a 48% increase compared to the $272b cryptocurrency inflow witnessed s year prior. 
Similarly, the government recently announced the creation of an economic free zone, Ras Al Khaimah (RAK) Digital Asset Oasis, for digital and virtual asset companies. Its goal is to help attract global entrepreneurs by providing them with a supportive, innovative, and quick-to-adapt environment, including several progressive financial policies. Therefore, as we head into a future driven by crypto and blockchain-driven innovations, it will be interesting to see how things play out for the region from here on out.
Disclosure: This content is provided by a third party. crypto.news does not endorse any product mentioned on this page. Users must do their own research before taking any actions related to the company.