Earn Cryptocurrencies by Upvoting Content; Social Media Tokens on the Rise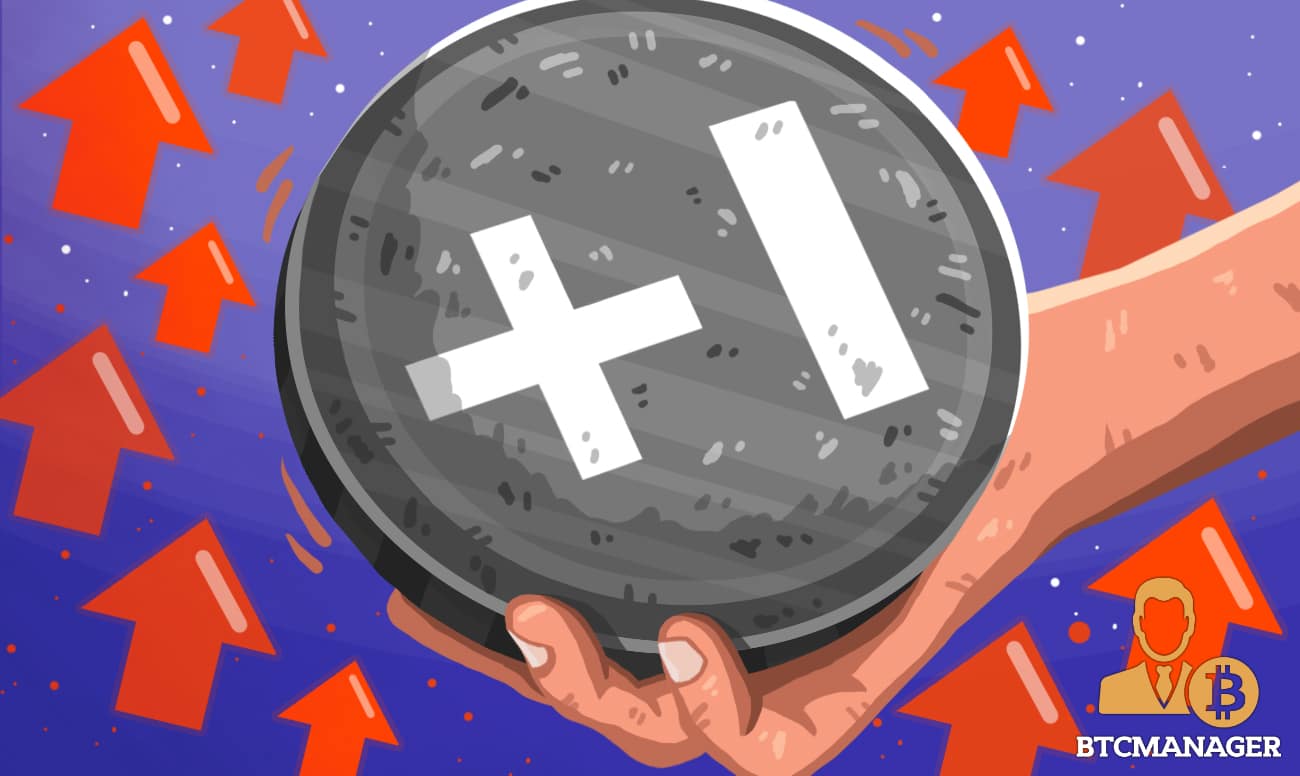 PlusOneCoin (PLUS1) is a new cryptocurrency that can incentivize users to access and share content while also offering a new way for publishers and content providers to monetize their services, reported Techcrunch on October 24, 2018. 
Proof of Upvote
PLUS1 essentially enables users to up-vote content on two financial sites, ADVFN and Investorshub. The idea whole idea behind the move is to reward those who access content and interact with it.  This is much like what Steemit tried to pull. Much like the official site says, "Plus One Coin (PLUS1) is a social media cryptocurrency that allows users to up-vote content and other social media."
The coin was created by ADVFN founder Clem Chambers and blockchain experts Michael Hodges and Jon Mullins. Chambers told Techcrunch:
"This bitcoin-like currency enables content providers and platform owners to monetize their social media sites while giving their audience more power to affect the social media content they consume. PlusOneCoins can be bought, swapped, given or mined by users just like Bitcoin  or other cryptocurrencies."
PLUS1 essentially comes to "prove" that an up-vote took place. PLUS1 will work as a system for "proof of view," giving way to publishers to monetize content while also being able to incentivize audiences to access their content.
Chambers stressed:
"PlusOneCoin (PLUS1) is a social media validation coin based on a proof of work, ASIC-resistant blockchain. In the future, PlusOneCoin could be integrated into more mainstream social media websites and applications."
Adoption an Uphill Task
Chambers is trying to introduce a new concept here so it might be hard for his financial media company to grow general acceptance. According to Chambers, his cryptocurrency has a use case that goes far beyond the Hodl. Besides, PlusOneCoin is managed by established companies, unlike some shady developers.
He believes PLUS1 has its use case, and considers that "coins with more use cases are the ones to watch especially if that use case can grow. PlusOneCoin is also managed by a long established company, which is regulated by a stock exchange and "not a bunch of mystery folk from who knows where."
PlusOneCoin can be mined easily so anyone can have a piece of the PLUS1 money supply by just using their personal computer to mine this Cryptocurrency. The coin is also listed on many major exchanges, and it is currently trading at 0.08 cents with minimal trading volume. PlusOneCoin is easy to use between wallet holders and easy to mine to mine from any personal computer. After that, they can spend their PLUS1 coins on content, appreciating content providers, other users on the website by upvoting or trade them on an exchange.
With PLUS1 content providers and platform owners will have an alternative way of monetizing their social media sites while giving their audience more power to affect the social media content they consume.