eCash rises 23% in one day, with volume up 1,455%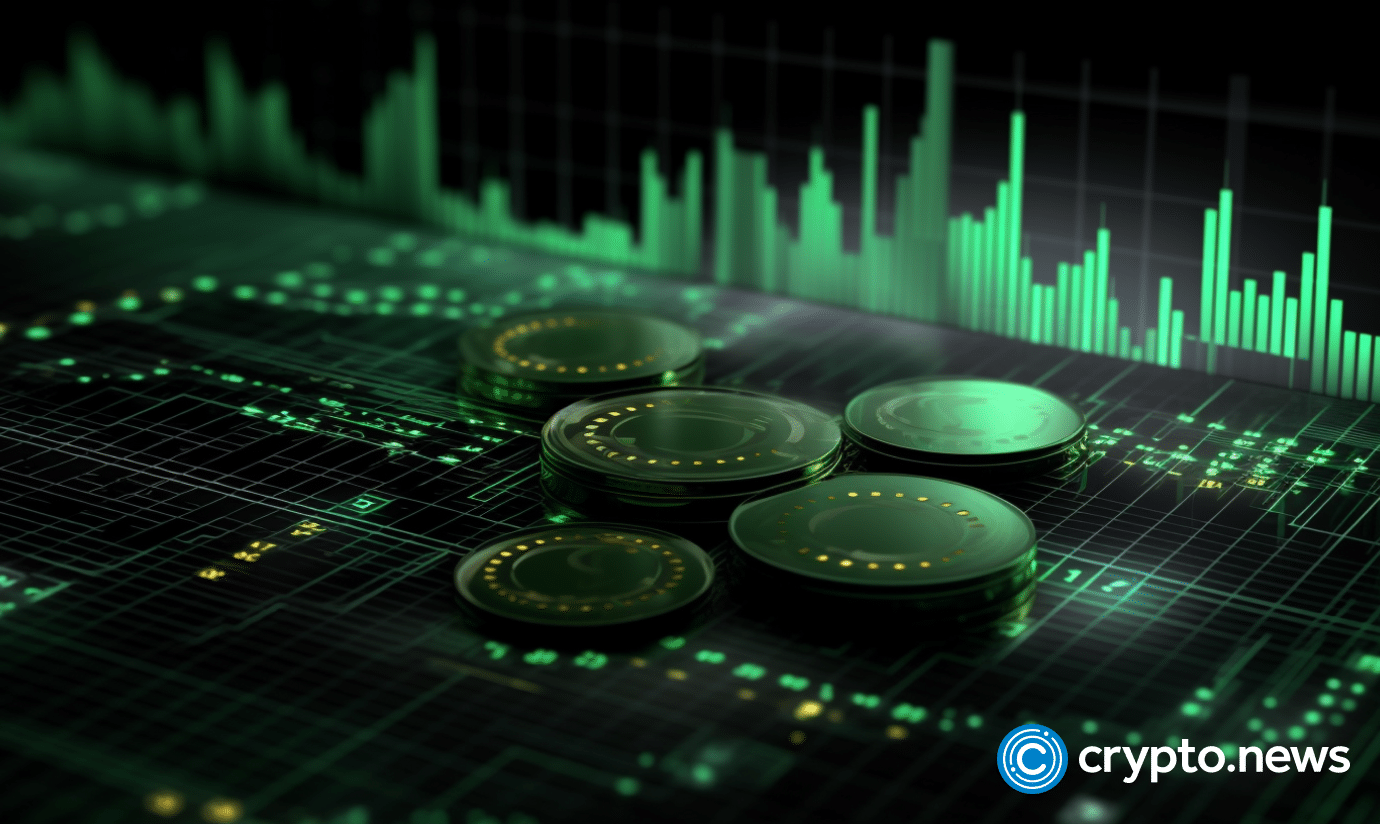 eCash (XEC) has skyrocketed to a one-month high of $0.00002776 as trade volume spikes by a remarkable 1,455% over the past 24 hours on the heels of renewed investor interest.
The asset's recent bullish run began yesterday following a discouraging slump to $0.00002252. XEC had continued to consolidate below the resistance level at $0.00002428 since the start of the month. The prevailing market uncertainty inhibited any surge above the threshold.

Riding on an emergence of bullish sentiments, XEC spiked to a one-month high of $0.00002776 yesterday, marking a 23% increase from $0.00002252. Despite opposition met at the $0.00002776 high, the asset has retained most of the gains.
Currently, XEC trades above the 50-day EMA (Exponential Moving Average) at $0.00002510 and below the 200-day EMA at $0.00002830 on the daily timeframe. This pattern signifies mixed sentiments in the market.
Notably, it confirms that eCash shows short-term strength, indicating recent positive momentum, but also reveals long-term weakness, suggesting that the trend may not be as favorable over a more extended period.
The MACD Indicator further supports the short-term bullish trend. On the daily timeframe, the MACD Line and the Signal Line have continued to move upward, indicating a short-term bullish momentum in the asset's price.
Moreover, according to data from Santiment, eCash's social volume skyrocketed by 270% over the past three days after taking a 250% dive on Sept. 15.
The rally comes while the asset's development activity suggests a significant rise over the past week. Per Santiment, XEC's development has risen by 120% in the mentioned timeframe.
XEC sees 1,455% surge in volume
Market watchers have attributed the recent rally to a growing interest in the asset among investors. Remarkably, XEC's 24-hour trade volume has skyrocketed by a massive 1,455.30%, data from CMC shows.
The asset now boasts a $150.2 million in trading volume across all exchanges, placing it 23rd on the list of assets with the highest volumes. XEC towers above notable tokens, such as Shiba Inu (SHIB) and Filecoin (FIL), in trading volume.
As a result of the price increase, its market cap has also surged by 13.80% over the past 24 hours, leading to $518.7 million in valuation. With a 23.92% increase in the last seven days, XEC comfortably trades at $0.00002669 at the time of writing.