ECB Policy Maker: Crypto Bubble Has Collapsed, Bitcoin Will Die as a Complete Load of Nonsense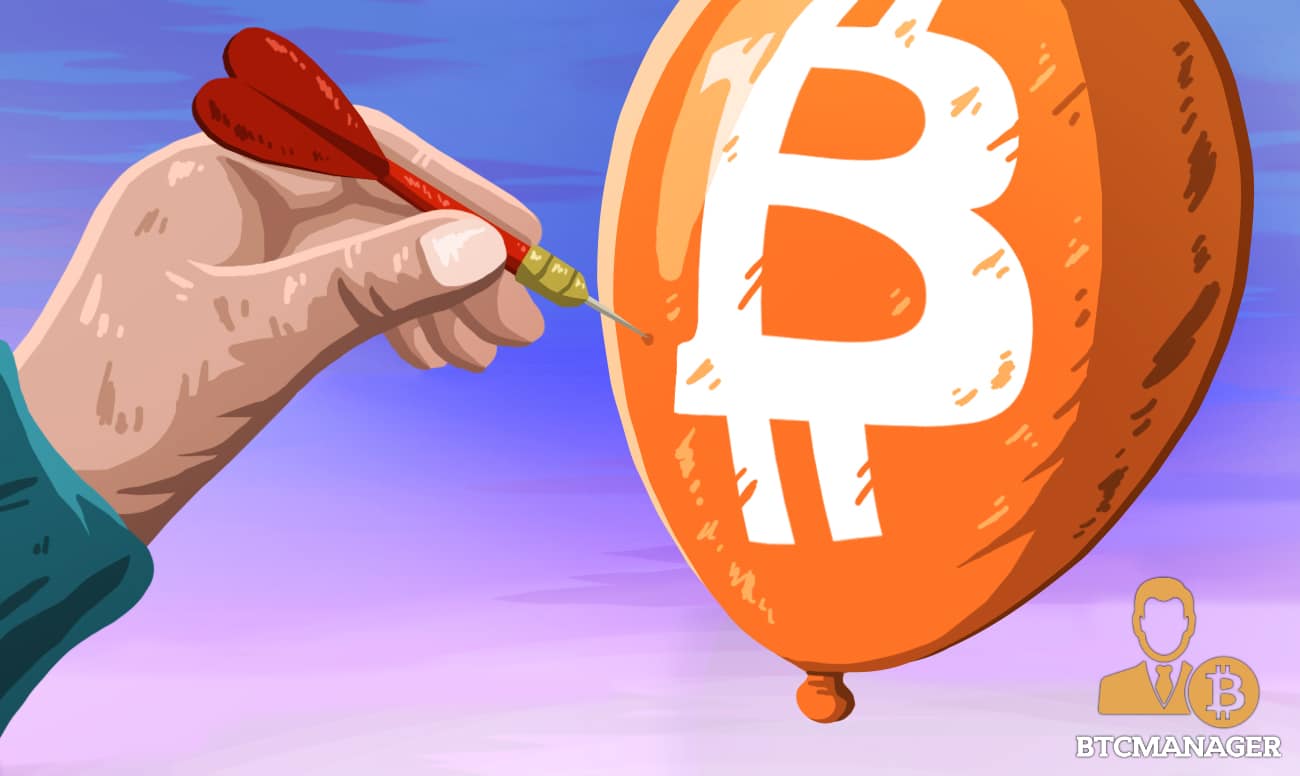 According to an article by Bloomberg, published on January 7, 2019, European Central Bank (ECB) policymaker Ardo Hansson opines that cryptocurrencies are destined to die as a "complete load of nonsense."
The Crypto Bubble Has already Started to Collapse
While the crypto market has somewhat recovered from its recent slump in November 2018, there are still naysayers of the infant industry who do not seem to be on board.
Speaking at the "Five Years with the Euro" conference in Riga, Latvia, Hansson told the audience the crypto bubble has already started to collapse and will continue to decline until it establishes "a new kind of equilibrium."
He added:
"I think we will come back a few years from now and say how could we ever have gotten into this situation where we believed this kind of a fairy-tale story."
Hansson highlighted the potential risks associated with the emerging asset class and stressed the establishment of effective safety mechanisms for investors, the governor of the Bank of Estonia also echoed concerns over the use of digital currencies for illegal activities. He pointed out that cohesive links between crypto-assets and the regulated financial sector could lead to instability in the latter.
One cannot dismiss the opinion of Harsson as baseless. While cryptocurrencies such as bitcoin have witnessed multiple ups and downs throughout its existence, the year 2018 saw many crypto projects shutter their business due to financial crunch. In fact, the entire crypto industry lost close to a mammoth $700 billion peak to trough in 2018.
Premier cryptocurrencies like bitcoin, ether, and XRP are down by more than 70 percent from their ATH values. Furthermore, it also seems that the golden ICO days for the crypto ecosystem are nearing their end, as regulators the world over look towards more transparent and efficient methods of crowd-funding to prevent exit scams.
ECB's Sour Stance Towards Digital Currencies
In the past, the ECB has expressed concerns over the spread of cryptocurrencies and called for increased regulations; on February 9th, 2018, executive board member of the ECB, Yves Mersch, called for a "global response" to cryptocurrencies, seeing the euphoric state of crypto markets in Q1 of 2018.
The bank has also been in news for exploring the option of central bank-backed digital currencies (CBDCs) to transition from the orthodox financial mechanisms to one which is digital in nature.
On a more recent note, the European bank's executive board member, Benoit Coeure, dealt a verbal blow to bitcoin and other cryptocurrencies, calling them an evil spawn of the 2008 financial crisis and "a combination of a bubble, a Ponzi scheme, and an environmental disaster."