Economic and Political Uncertainty Boost Bitcoin Price in Argentina and Hong Kong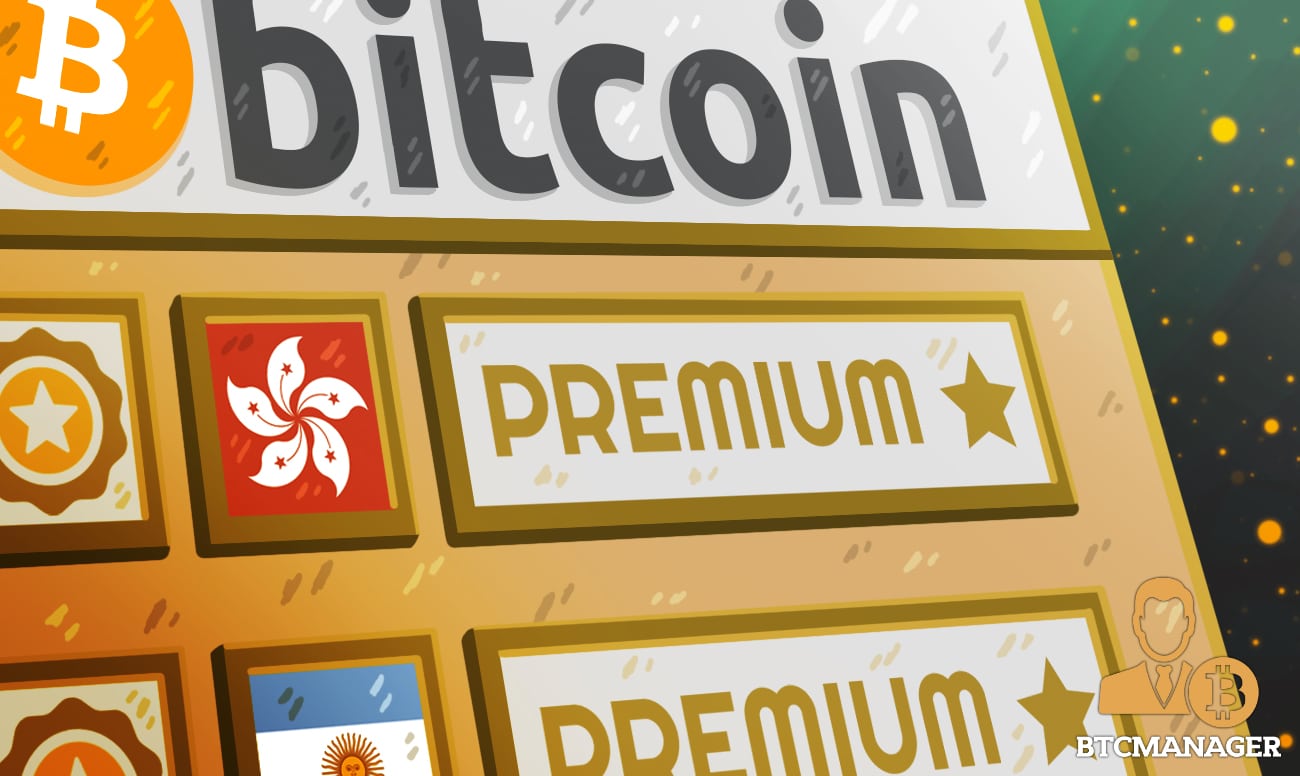 According to news published by Bloomberg on August 13, 2019, bitcoin continues to be traded at a premium due to economic uncertainty and political instability in Argentina and Hong Kong, confirming its value in turmoil environments.   
Fear is Soaring but Bitcoin is Working 
The global economy is experiencing a period of strong instability.
About $15 trillion of government bonds worldwide now trade at negative yields, the trade war between the U.S. and China is starting to threaten American investors, Hong Kong is suffering protests since June 2019 over concerns that the city was set to pass a bill that would allow individuals to be extradited to China, and, most recently, Argentina's stock market suffered the second biggest crash since 1950 bringing the nation on the brink of a financial crisis.
In this global economic situation, an investor's goal is to find assets uncorrelated to the financial market so as to hedge the risk in the case of a global economic recession. Historically, the best asset that represents this financial safe haven is gold and, in fact, last week gold's price jumped to an over six-year high of $1,534.31. Data shows that also bitcoin can be associated in a certain way with a safe-haven asset.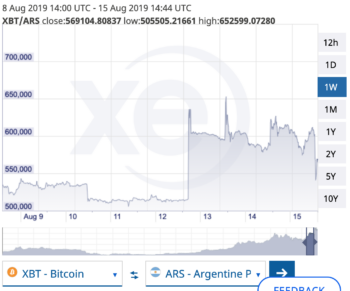 (Source: Schermata)
At the time of writing, bitcoin is trading at five percent premium on Buenbit, an Argentinian cryptocurrency exchange while P2P Bitcoin exchange LocalBitcoins showed that traders in Hong Kong are ready to pay $500 more per coin, which also translates into a five percent premium.
The large devaluation of the Argentine peso was due after its current leader, President Mauricio Macri, was defeated by a left-wing opponent in the country's primary elections. Since then, bitcoin has appreciated by more than fifty percent suggesting the necessity of politically neutral digital currency.
However, according to Argentine cryptocurrency trader Alex Kruger, Argentines want to protect themselves against the peso losing value versus the dollar. And for that, they buy dollars.
In Hong Kong instead, bitcoin is being used not to run away from currency devaluation but to escape from an authoritarian government.  According to Morgan Creek Digital co-founder Anthony Pompliano, bitcoin is an insurance policy against global chaos and instability. And it's already working even though for the most still remains a too volatile asset.
Federal Reserve cut interest rates yesterday.

Today we learn Hong Kong will be put under martial law.

Bitcoin goes up in price.

The insurance policy against global chaos and instability is working…

— Pomp 🌪 (@APompliano) August 2, 2019