Education in Blockchain: A Roundup of Woolf University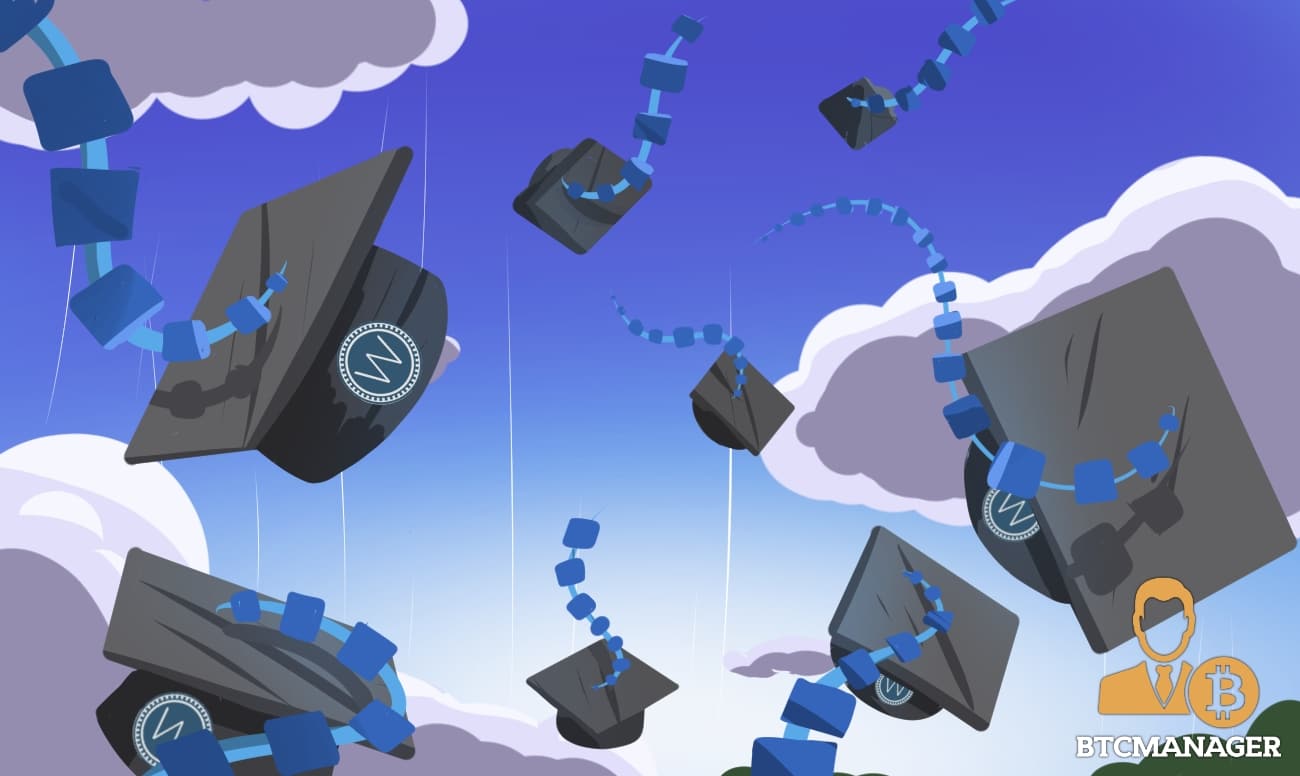 There is perhaps no doubt that blockchain, cryptocurrency's underlying technology, has soared in popularity over the past few years. Top colleges, including Princeton University, the University of California Berkeley and Cornell University, are now offering courses dedicated to cryptography and blockchain.
Even MIT's edX online platform hosts a variety of courses on the topic, in partnership with Berkeley and The Linux Foundation. Given the increase in demand for talent in the sector, it makes sense that the education sector was quick to adapt to this trend. Now, that relationship is set to go one level deeper with the release of the world's first 'blockchain-powered university.'
Named Woolf University, the organization is the brainchild of two ex-faculty from the University of Oxford. According to them, the current education system's many limitations can be easily worked around with the help of blockchain technology. Ultimately, they aim to build a distributed and democratic university that is open to students from all over the world. The project's core leadership also includes the university's technology director, who formerly worked as a blockchain developer at another blockchain startup, Oyster.
Merging Education with Blockchain
Since the public reveals earlier in 2018, Woolf University has claimed that it will be a "fully-accredited, borderless and blockchain-powered university."
The main advantage of using a blockchain in the first place is to automate or eliminate administrative tasks, ensure regulatory compliance based on geography and finally, trustless handle data storage and financials.
Given that the platform's "minimum standard" is to be officially accredited and recognized by the European Union, Woolf believes that blockchain technology will help establish the legitimacy of academic records and other relevant data. Additionally, the reduced overhead will potentially aid students and teachers, with the former paying reduced tuition and the latter receiving a greater share of the collected revenue.
On that note, it is also important to note that Woolf is not aiming to be an online-only university, or solely the blockchain equivalent of a long-distance learning course. Unlike traditional online education, as in Massive Open Online Courses (MOOC), Woolf courses can take place either in a physical classroom environment or online. According to the team, only administrative tasks are handled online and on the blockchain, while the academic detail is left to individual tutors.
Another essential difference between MOOCs and Woolf is that the university will be able to grant standalone degrees to its students autonomously. While online courses often offer pre-recorded lessons for a nominal price, they fail to assure direct, physical communication between students and teachers.
Furthermore, the lack of accountability often results in a lack of commitment among students, who then do not complete most courses they subscribe to. Woolf plans to offer teachers the ability to deliver their lectures in-person or online, live or recorded.
Offered Curriculum
According to the Woolf white paper, the first college under the university will be named Ambrose and consist of 30 teachers that are already experienced in their respective sectors. Since the project is endorsed by the former and current faculty of Oxford, Woolf also expects them to develop a sound education system. These academic advisors will be compensated from the Woolf token sale until the college is fully formed and launched. Once the Ambrose faculty begins teaching, they will be offered a tuition-based salary.
In terms of Coursework, Ambrose will match the typical workflow of other EU-based colleges. From the white paper:
"The typical undergraduate coursework at Ambrose consists of writing 2 essays per week for 3 years. The academic year at Woolf consists of 3 terms of 11 weeks, during which at least 8 weeks concentrate on tutorial teaching. Terms conclude with a summative assessment."
Woolf defines the term 'tutorial teaching' as small classes of one to three students that are directly mentored by a professor.
Under the Hood: Blockchain
Since distributed ledger technology or blockchain is how Woolf manages and automates its administration, any data that needs to be recorded by the university is done with the help of the WOOLF token. In short, a mobile app will allow tutors and students to automatically verify a variety of administrative tasks, including check-in, essay submission, payments, refunds, and quality control.
For instance, let us consider the case of web check-ins. In a tutorial, both student and tutor will have to verify each other's presence through an app on their phone. This will trigger a smart contract on the Woolf network. This means that the teacher will be paid immediately and the student will be granted a credit against their record on the blockchain. Since the ledger is transparent, anyone can audit this information at any time.
Education and Blockchain: Other Competition
All things considered, it is important to realize that Woolf is not the blockchain industry's first attempt at revitalizing the education space. Numerous technology startups have sought public investment to build similar online learning platforms. However, none of them are meant to be accredited or hand out officially recognized degrees.
Tutellus, an "online educational collaborative platform" targeted at the global Spanish speaking audience, has pivoted to a blockchain-based model, for instance. According to its website, over 1 million people have registered on the platform since 2013, with around 130,000 video courses already available to them. With its planned blockchain push, Tutellus hopes to solve the education industry's problems of high costs and lack of employment.
Another blockchain startup, ODEM, promises to deliver "complete, end-to-end, custom, in-person education programs and experiences."
Based on the Ethereum blockchain, the project aims to deliver an on-demand education marketplace that drives down costs, increases transparency and make quality education available to a larger audience. According to its white paper, ODEM will take advantage of smart contracts to automate most administrative tasks.
Both competitors, Tutellus and ODEM, have announced their own platform-specific tokens, which will be used to pay for courses, incentivize good behavior and finalize payments. Woolf University is no different in this regard and will launch its WOOLF utility token sometime in the near future.
It will be used to log student check-ins and allow for a democratic voting system, including budget planning. Ultimately though, the initial coin offering will be hosted to raise money for the development and upkeep of the platform. As previously mentioned, the funds will also be used to compensate advisors and faculty until a sufficient number of students begin paying tuition.
The Future of Woolf
Tentatively, Woolf plans to charge students as much as $250 per tutorial at Ambrose. At a yearly rate of around $12,000, the Woolf team believes that the cost of education is far lower than most U.K.-based colleges. The white paper also justifies this cost by stating that the students are educated by world-class scholars, putting the University closer to prestigious institutions such as Williams College in America than a typical humanities college.
Nevertheless, according to the roadmap released by Woolf, the University has already submitted its accreditation application to the E.U. Given that the team has been in constant communication with local regulators, it is likely that there will be no friction and Woolf will be able to proceed in its mission of creating the first college under its brand. However, the full public release is set for sometime in 2019.