Eizper Chain, a Solana-Based APRG Secures $2 Million in Funds through Seed Round and Private NFT Sale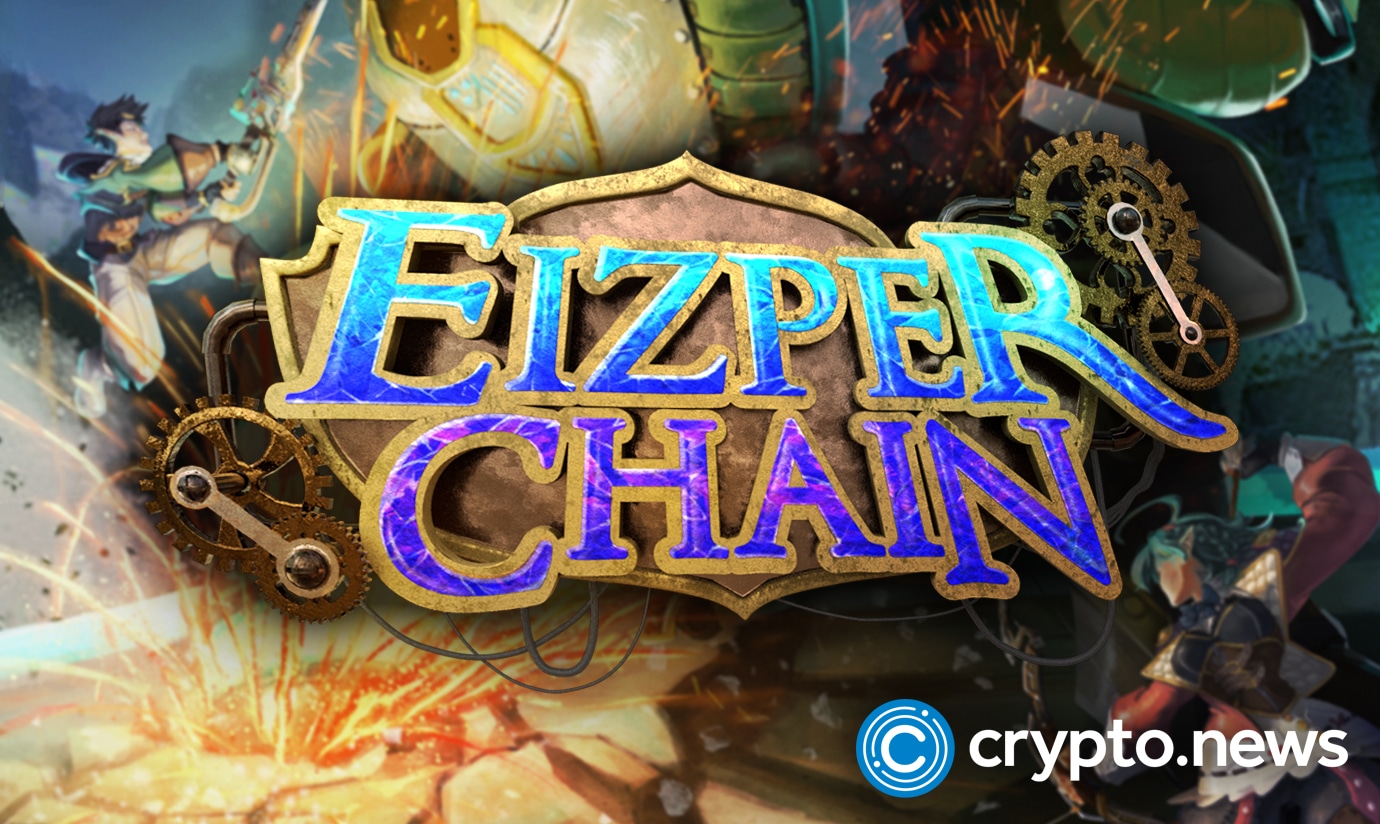 Solana-based play-to-earn (P2E) Action Role Playing Game (ARPG) Eizper Chain today announced it had raised $2 million in funding through a seed round and private NFT sale.
Eizper Chain Raises $2 Million
Eizper Chain, a blockchain-powered action-based multiplayer ARPG built on the high-performance Solana blockchain has bagged $2 million in funding through a seed round and private NFT sale.
Notably, Eizper Chain is the first game in the Eizper gaming franchise and is witnessing a rising demand amid the current P2E gaming frenzy.
Specifically, Eizper Chain secured $1.625 million in seed funding from several prominent investors and venture capital firms in the digital assets space. The investment round was led by Alameda Research and noted investments from Huobi Ventures, Crypto.com Capital, Solar Eco Fund, Petrock Capital. Nyan Heroes, ROK Capital, and multiple angel investors like Jack Teoh, Ivan lam, Arnold Poernomo, and others.
Commenting on the development, Rudi Harli, Founder, and CEO, Eizper Chain, said:
"We're proud to present Eizper Chain's Seed Partners! It is an honor to have their amazing support, as well as that of the community on our journey while we seek to be at the forefront of the next generation of gaming!"
The strong support witnessed by Eizper Chain from the aforementioned investment firms and venture capitalists is a testimony to the growing interest in the Solana-based ARPG.
It's worthy of note that Eizper Chain is the first such project in Indonesia that comprises both Free-to-Play and Play-to-Earn mechanics in a Solana-powered blockchain game.
Evans Huangfu, Senior Investment Manager of Huobi Ventures, one of the leading investors in Eizper Chain, said:
"After investigation, we noticed that Indonesia is a very potential market. We believe that this solid team and high-quality games will bring something new to this inspiring market. We hope to cooperate and provide support as a strategic partner in the future."
About the Game
Eizper Chain features an Adventure mode where players are able to meet several non-playable characters (NPCs) with unique personalities and stories. Interacting with these NPCs will create the background setting for a story filled with wild tales, twists, turns, needs, desires, dreams, and destinies.
In addition, competitive players can access the Player-vs-Player mode by visiting the Warrior's Den in Windenfel. Here, players can use the best gear for their character and battle it out for gold and glory. The PvP mode also allows combat against various monsters inhabiting the Eizper world or challenging fellow players.
Next, there's the Guild mode that enables players to go on missions together, explore dungeons, or challenge other guilds in PvP combat. Notably, Guild members can experiment with various weapons, armor, and skill crystals, to further enhance their character and overall gaming experience.
It's worth noting that as players progress through the game, they are awarded with Eizper Shards – the in-game currency used to mint NFT weapons, armor, and other in-game items. Every NFT can be traded via the native marketplace to earn real-world money.
Moreover, in-game NFTs have different rarity tiers (1-5 stars) with rarer items that offer enhanced visuals and statistics.
The Eizper Chain raised $375,000 through the private NFT sale by selling 650 packages of various NFT cards. An additional 1,200 packages will be available for purchase during the upcoming public sale on March 12, 2022, on the Eizper Chain website.
Eizper Chain's full release is poised for Q3 2022.