Elrond (EGLD) Unveils $1.29 Billion Liquidity Incentive Program to Propel Maiar DEX Adoption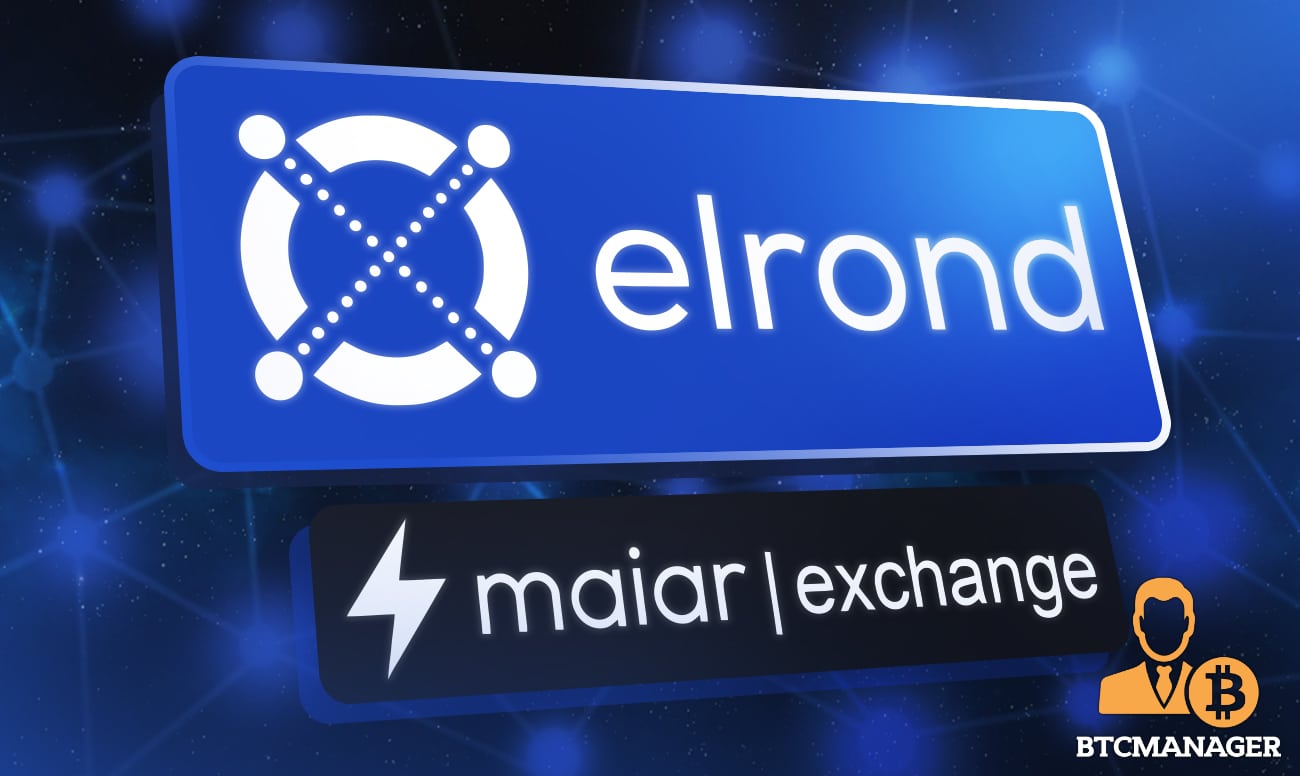 High-throughput, decentralized, and scalable blockchain Elrond (EGLD) has unveiled a $1.29 billion liquidity incentive program for its Maiar decentralized exchange (DEX) launch slated for today.
$1.29 Liquidity Incentive Program for Maiar DEX Launch
Elrond, an institutional-grade, high-throughput, eco-friendly smart contract platform today announced the launch of the largest DeFi incentive program to date, worth $1.29 billion.
Notably, the liquidity incentive program is for Elrond-based DeFi platform Maiar DEX and indicates the project's commitment to making DeFi a mainstream phenomenon.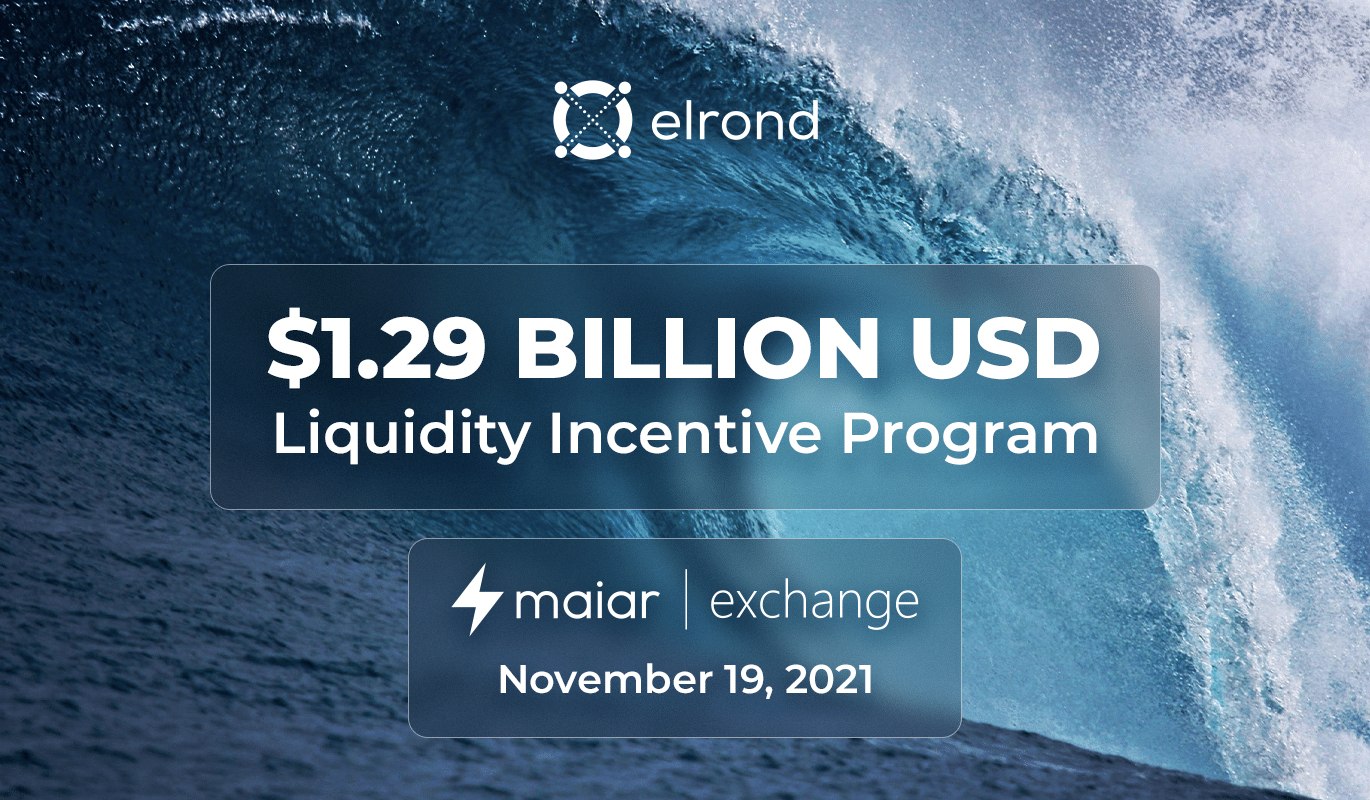 Per the announcement, the incentives of the program will be denominated in MEX, the utility and governance token of the Maiar DEX. Accordingly, $1.29 billion worth of MEX tokens – of which $282 million worth of MEX – will be distributed to Maiar DEX users who provide liquidity in EGLD, MEX, and USDC tokens.
The liquidity incentive program is slated to commence from November 19 in tandem with the launch of the Maiar DEX. The full community-owned DeFi platform has already distributed ownership to over 60,000 accounts in the form of claimable MEX tokens.
Maiar All Set for a Spectacular Launch
To ensure there are no loose ends, the Maiar smart contracts have already undergone rigorous auditing and formal verification by Runtime Verification. In addition, the platform has been stress-tested via a series of incentivized public events, validating its performance and efficiency to scale under the most difficult of circumstances and transaction load.
Maiar DEX offers an intuitive, easy-to-use UX and launches with the eagerly awaited Maiar App that allows first-time crypto users to create a secure crypto wallet in under a minute through their phone number.
Commenting on the development, Beniamin Mincu, CEO, Elrond, said:
"By distributing Maiar DEX ownership to the next billion users, we lay the foundation for a truly global financial system that is accessible to everyone, everywhere."
Elrond aims to create one of the strongest and most influential liquidity bootstrapping platforms via Maiar's incentive program.
After its initial launch, Maiar's incentive programs will continue to run in the form of a follow-up incentive program geared toward users of the largest DeFi platforms in the ecosystem. These users will also be eligible to claim MEX tokens according to their activity involving products such as Uniswap, PancakeSwap, or SushiSwap.
Elrond continues to pioneer the DeFi revolution around the world through its cutting-edge, high-throughput blockchain. By launching a liquidity incentive program at a scale never witnessed before, Elrond and the Maiar DEX are well positioned to lead the inevitable blockchain revolution.