Elrond (ERD) to Integrate DIA Oracles to Access Secure Off-Chain and Cross-Chain Data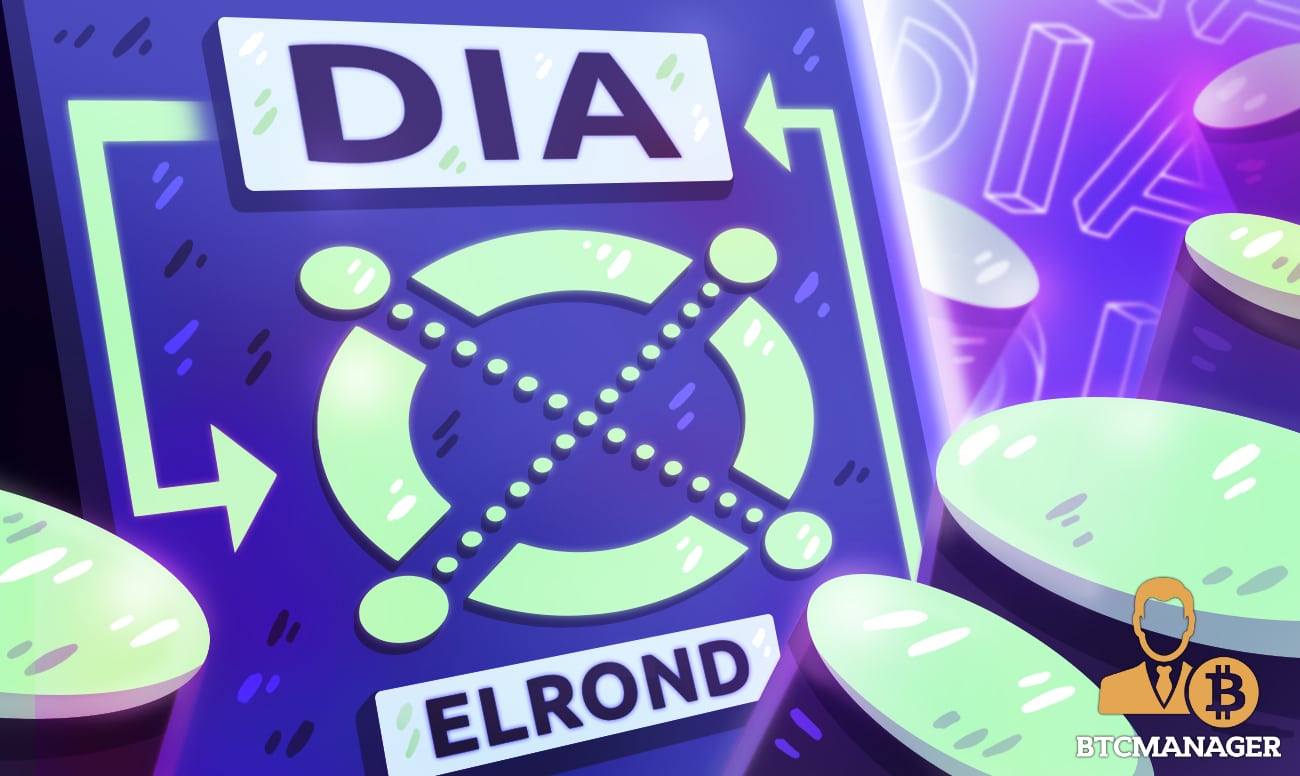 Sharded smart contracts execution platform Elrond (ERD) to integrate DIA oracles to access off-chain and cross-chain data.
Elrond Taps DIA for Oracle Needs
In an announcement made today, Elrond CEO, Beniamin Mincu stated that the scalable blockchain protocol's DeFi products and smart contracts will use DIA oracles to fetch off-chain and cross-chain data.
For the uninitiated, DIA – short for Decentralized Information Asset – is a Swiss open-source blockchain oracles non-profit that aims to provide the market actors secure, and trustworthy data.
DIA can aggregate data from both centralized finance (CeFi) and DeFi platforms, thereby ensuring users get uninterrupted access to essential transparent data sets such as digital asset prices, lending rates, lending states, and FX rates, among others. Users can request any of these data via bounties.
According to the announcement, the existing data sets on DIA will be available immediately on Elrond after the successful integration.
Specific information pertaining to the Elrond ecosystem, including smart contract status, tokens, and transactions will be available via DIA for integration in non-native Elrond DeFi, prediction markets, and other use cases.
Commenting on the development, Beniamin noted:
"DeFi and CeFi solutions depend on trustworthy data to reliably automate their processes and increase efficiency. We're excited to complement the Elrond high throughput and inexpensive mainnet with the rich data sets provided by the DIA crowd-sourced oracle platforms."
Similar sentiments were echoed by Michael Weber, President of the DIA Association, as he expressed his enthusiasm over collaborating with Elrond to further help in fostering the multi-billion dollar DeFi niche.
The integration is particularly significant for the Elrond ecosystem as it will enable new DeFi use-cases, either built on the Elrond mainnet or using Elrond assets on other platforms. Especially, it would boost the demand for Elrond's eGLD as an underlying asset.
Decentralized Oracles Enjoy Greater Popularity
The monumental rise of Chainlink (LINK), followed by Band Protocol (BAND) hint toward the growing popularity of decentralized oracle solutions in the blockchain industry.
Blockchain oracles play a crucial role for any project as they help the underlying architecture to fetch off-chain data to execute smart contracts according to their logic.
In related news, BTCManager reported that South Korea's largest blockchain project, ICON (ICX) had integrated Band Protocol's cross-chain oracles into its platform to fetch verified data to help its network of decentralized applications (dApps).