Enjin (ENJ) Holders Can Now Shop at Amazon, Walmart, Ebay, Following Partnership with Shopping.io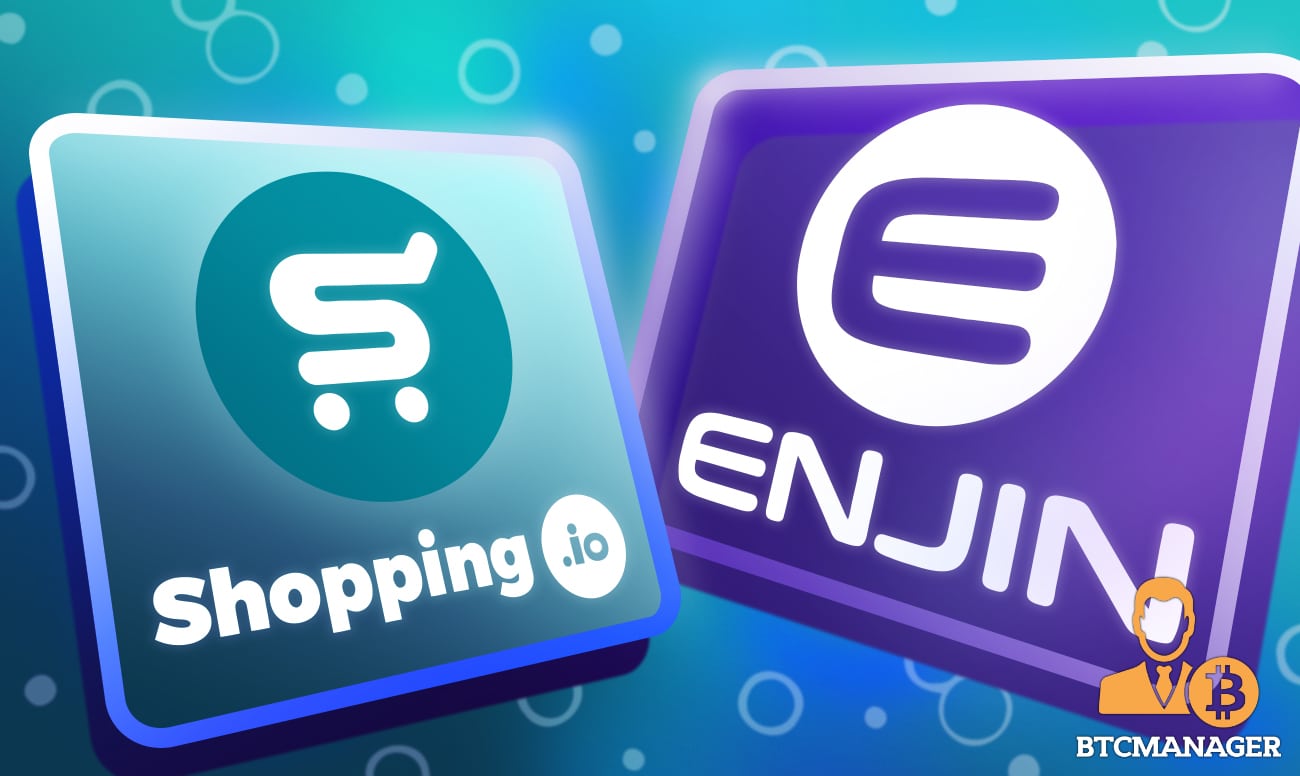 Enjin (ENJ) holders can now shop for their favorite goods from Amazon, eBay, Walmart, and Etsy, following a partnership with Shopping.io, as per a press release on August 27.
Pay for Merchandise using ENJ Token
Shopping.io is an eCommerce platform, which supports several cryptocurrencies, including VET. It is one of the most active sites drawing thousands of users from across the globe. 
It also has high-profile partnerships, including Binance Pay—a popular service by the world's biggest exchange by client count–, Coinbase Commerce, Electroneum, and more.
The partnership is a welcomed move that extends the utility of the ENJ coin, which primes the Enjin ecosystem. 
Enjin uses the ERC-1155 NFT standard in its ecosystem. The project continues to launch products that make it incredibly easy for its global user base to mint, trade, and distribute NFTs. 
Their overarching objective is to bring NFTs to all users. For this reason, Enjin is accessible to individuals and businesses, enabling them to integrate NFTs in any of their strategies.
According to analysts, NFTs could impact several critical sectors of the economy, primarily gaming and the creative sector, giving more latitude to content creators.
Expanding Utility of the NFTs-Priming Token
Beyond NFTs, ENJ token holders would now use it to purchase everyday items from some of the world's leading eCommerce sites via Shopping.io. 
The platform has indicated that all of its crypto payments are processed via CoinPayments. 
Concurrently, Shopping.io has announced a promotion where shoppers using ENJ to make purchases will receive a two percent discount. This deal will end on September 9.
According to Arbel Arif, the CEO and Founder of shopping.io, this partnership extends the utility of the ENJ token.
"We are so excited to collaborate with Enjin and give their community new opportunities to use their crypto on our platform!"
ENJ Joins the Expanding Shopping.io Ecosystem
ENJ is now one of the over 100 digital assets supported by Shopping.io. 
Early this year, the crypto eCommerce platform launched its GSPI token on PancakeSwap. The DEX is the largest on the Binance Smart Chain (BSC). 
Besides GSPI, Shopping also has the SPI utility token. 
Using either of these tokens for shopping would see shoppers receive an extra two percent discount in all other account types except the lowest tier, "Free."