Enjin (ENJ) Allies with Miss Bitcoin to Launch the First NFT Project in Japan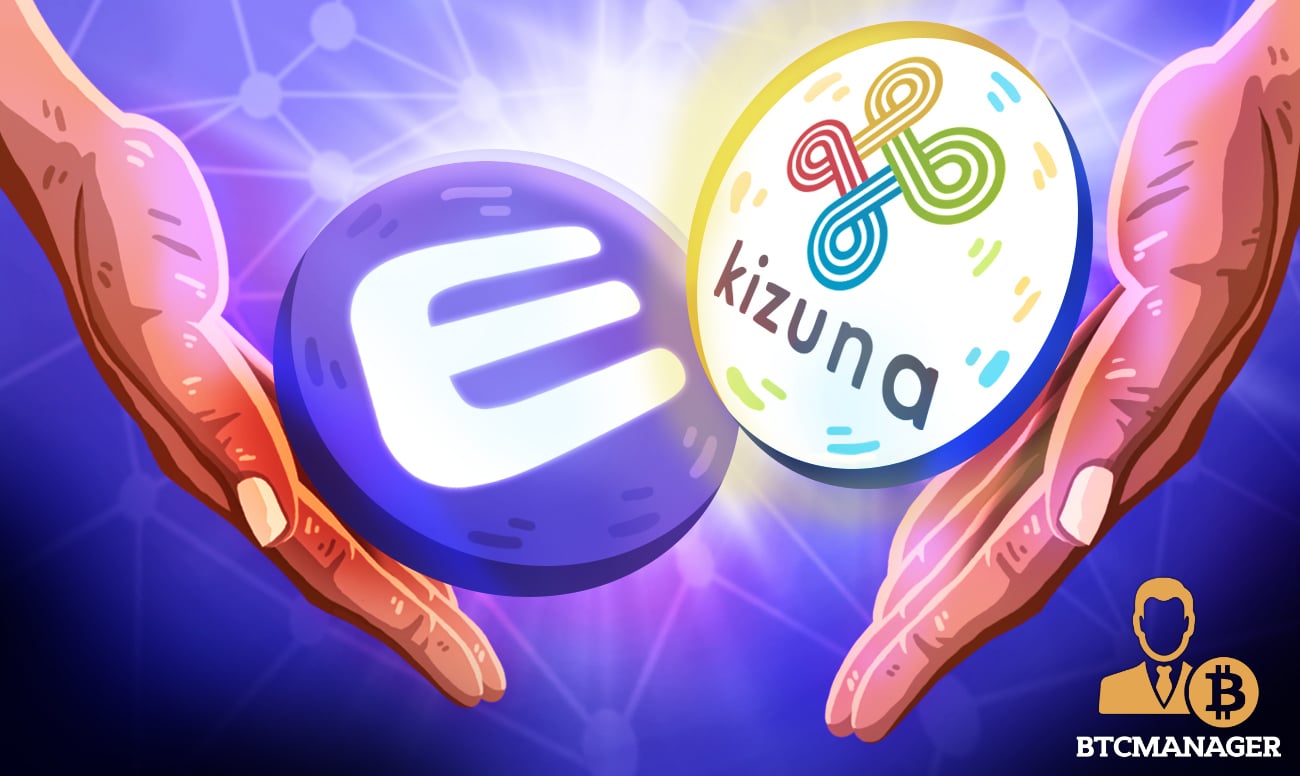 Gracone Inc, an educational platform highlighting the use of blockchain and non-fungible tokens, particularly in charity, is partnering with Enjin to launch the first Japanese NFT charity project via Kizuna, a hub that aims to change the society through sustainable development goals by leveraging on the blockchain, an announcement on Jan 18 reveals.
Tokenizing Art on Enjin
Through the Kizuna platform, the project's objective will be to raise funds for supporting teenagers affected by the coronavirus pandemic. Kizuna launched in 2017 as a cryptocurrency donating platform. Its CEO is Mai Fujimoto, popularly known as Miss Bitcoin. 
In their first campaign, the Enjin platform will be used to mint non-fungible tokens (NFTs) of art created by Japanese celebrities to raise funds for an Osaka-based non-profit called DxP. The goal is to raise over $20,000 by selling tokenized NFT art created by Japanese celebrities. 
Currently, the non-profit is the home for over 3,000 drop-out students who receive food and financial support following the effects of the coronavirus pandemic. However, this is the first time they are integrating NFTs in their fundraising mission, applying blockchain for a noble cause, Noriaki Imai, the Founder, reveals.
"This is my first time being involved in an NFT program. I strongly believe in the potential of cryptocurrency to change people's lives, and I feel very honored for DxP to be part of this initiative and benefit from the application of blockchain technology."
The "Sanpo Yoshi" Concept
The mission blends well with the Japanese "Sanpo Yoshi" concept that calls for sustainable and symbiotic commerce, benefiting the transactors and the community. In Miss Bitcoin's view, the NFT charity project describes this concept well. 
By purchasing tokenized art, people not only enjoy their pieces but end up directly contributing to those in need, affected by the novel coronavirus.
She said:
"When fans purchase NFTs drawn by artists and celebrities, they can not only enjoy the art but also directly contribute to those in need. I believe this NFT campaign will bring joy to many people, and I'd like to thank the Enjin team and artists who have agreed to join the initiative."
NFTs are tokens that cannot be copied or used interchangeably, like Bitcoin. Instead, these tokens have unique properties, each with distinguishable characteristics and traceable in the blockchain. It is because of this feature that NFTs are finding application in digital art. Witek Radomski, the CTO of Enjin, is behind the EIP-1155 standard.
Democratizing Art and Benefiting the Society
According to Maxim Blagov of Enjin, tokenization of art presents efficiency and speed at unprecedented levels. Due to the digital nature of pieces, it is possible to securely and transparently distribute valuables via the blockchain, a perfect use highlighting the benefits of distributed ledger technology and its application in improving societal causes.
"Art tokenization is another great example of how blockchain can automate the sale and fulfillment of high-value assets. While traditional art can take years to sell, it can be minted, listed, sold, and distributed within minutes via the blockchain." 
Unlike traditional models requiring third-party auditors to check and verify the flow of funds, the blockchain is a self-auditing system that rids intermediaries. 
Exclusively digital, donations can be tracked from sources to recipients in real-time, helping slash the need for extra costs. The DxP fundraising might be the first of the many.
Already, Kizuna has revealed plans to explore and identify more opportunities where NFTs can be used as a means of responding to other critical issues like addressing poverty, environmental conservation, global pandemics, and others.