Enjin's New Minecraft Plugin Enables Players to Integrate Blockchain Assets Into Their Servers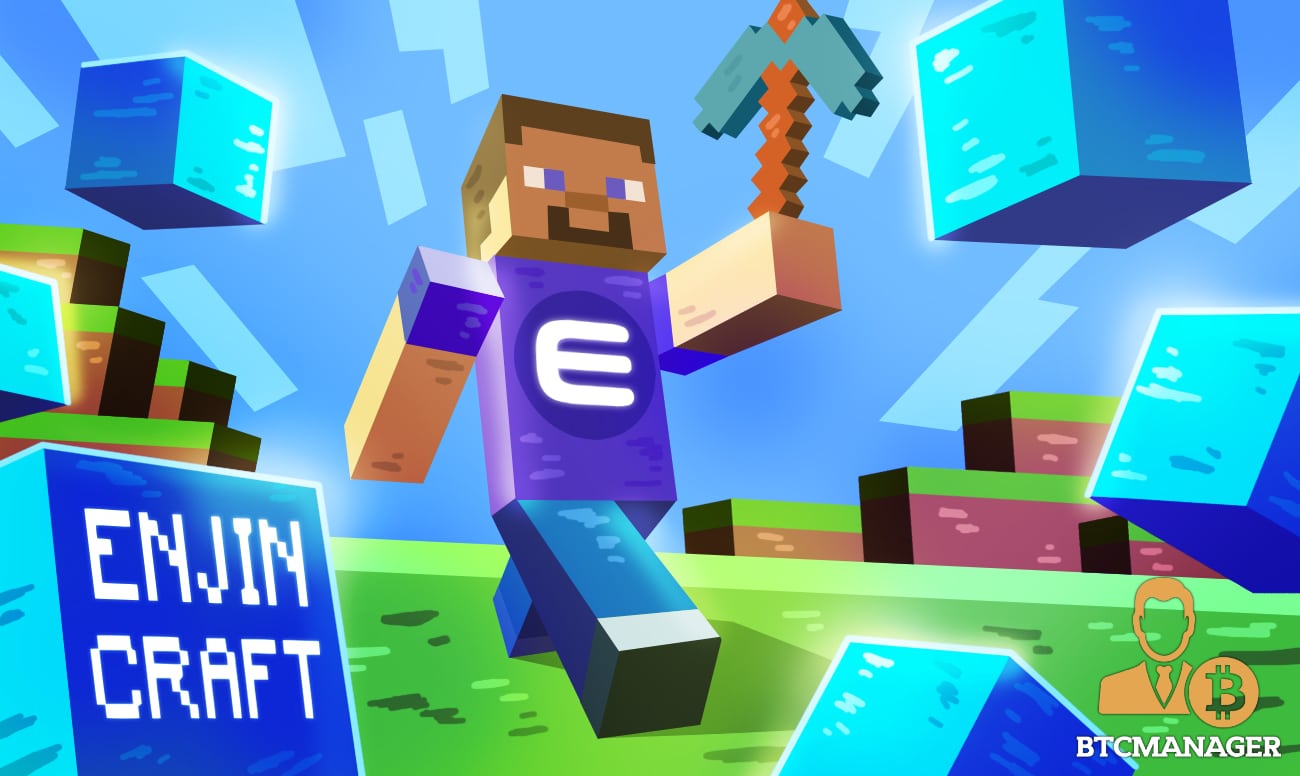 The EnjinCraft plugin is now available to over 200,000 Minecraft servers, enabling players to integrate their own blockchain economies into Minecraft.
27 May 2020, SINGAPORE — Enjin has released EnjinCraft, their latest addition to the Minecraft ecosystem shortly after Minecraft's 11th anniversary. EnjinCraft is an open-source blockchain plugin that enables players to easily integrate blockchain assets into their servers with Minecraft Java Edition—without having to write any code.
By simply dropping EnjinCraft into their server's "plugins" folder, Minecraft players can begin integrating and distributing blockchain assets (tokens) through their server, reading players' blockchain inventory, and providing players with access to unique in-game items and experiences based on the blockchain assets they own.
EnjinCraft enables server owners to implement real-world economies of value into their gaming worlds, providing their players with tangible, permanent ownership over in-game assets and currencies. The plugin also enables players to securely trade these assets peer-to-peer through Minecraft servers, as well as via external chat rooms and digital trading hubs like the Enjin Marketplace.
Enjin Co-founder & CTO Witek Radomski said:
"Enjin's roots are in Minecraft. As Minecraft grew from an obscure indie game into a worldwide phenomenon, Enjin powered hundreds of thousands of its gaming communities, allowing people to create virtual economies and monetize both large and small servers."
Adding:
"EnjinCraft is the beginning of a new era for sandbox games. Players now have a tangible stake in their gaming worlds, and server owners can create new kinds of addictive experiences by using branded collectibles and items with scarcity and value in the digital universe."
EnjinCraft is the second Minecraft plugin released by Enjin. The team's first plugin, DonationCraft, is one of the world's most popular Minecraft plugins, having been downloaded 5.1 million times. With 126 million players monthly and over 200 million copies sold, Minecraft is the best-selling game of all time.
To coincide with the launch of EnjinCraft, Enjin has also launched its open-source SDK for Java, the underlying technology that drives the new Minecraft plugin. Java developers can use the SDK to integrate blockchain into any Java-based mobile, desktop, or web app.
Minecraft server owners interested in enhancing their gameplay offering can download the EnjinCraft plugin and explore the learn more at enj.in/enjincraft.
About Enjin
In 2009, Enjin launched the Enjin Network, a gaming community platform that boasts over 20 million users. In 2017 following a successful ICO that raised $18.9 million, Enjin began building a suite of blockchain products that enable anyone to easily create, manage, trade, store, explore, distribute, and integrate blockchain assets.
Comprised of the Enjin Platform, Wallet, Marketplace, Explorer, Beam, and other tools and services, Enjin's tools enable game developers and studios to utilize tokenized digital assets as part of their acquisition, retention, engagement, and monetization strategies. The Enjin ecosystem is fueled by Enjin Coin (ENJ), an Ethereum-based cryptocurrency used to directly back the value of Enjin-powered blockchain assets.
For more information, visit https://enjin.io