Enjin Wallet Enables Sending of 100 Fungible & Non-Fungible Tokens in One Transaction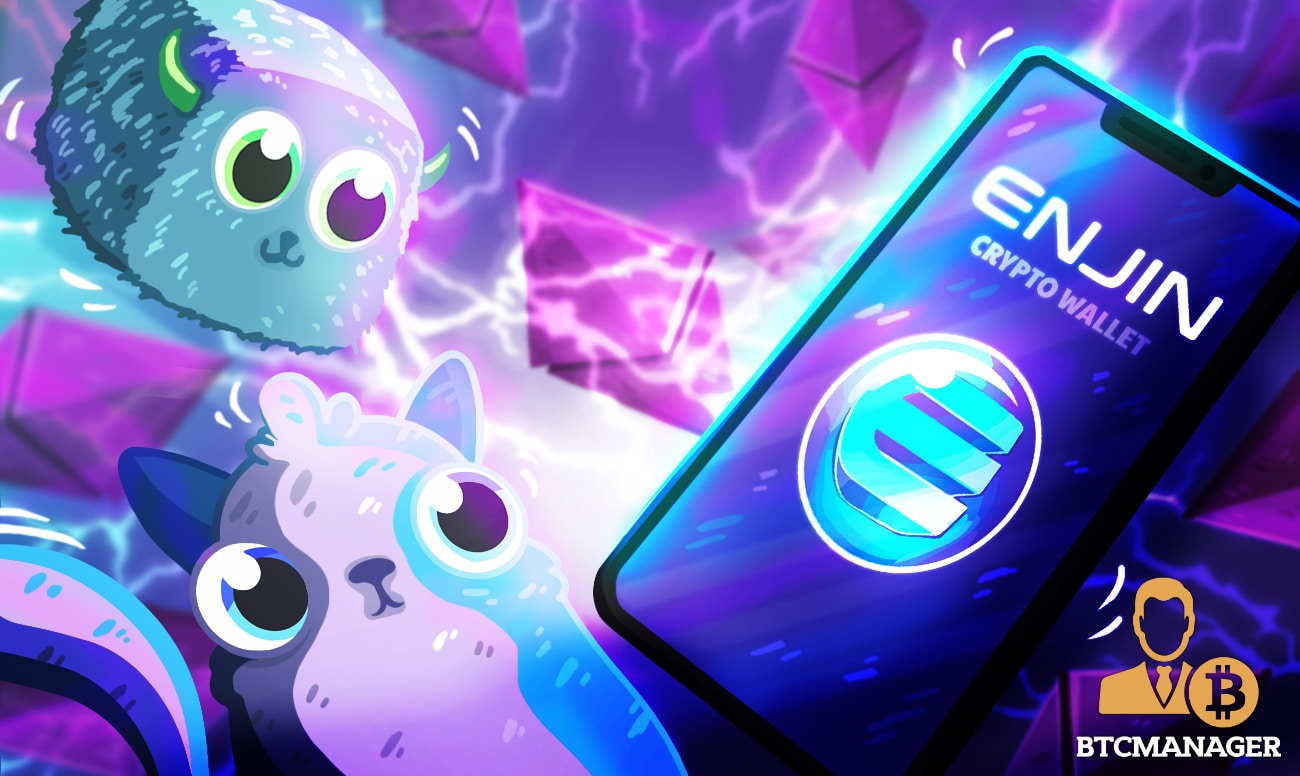 Enjin Wallet users will now be able to send and "melt" up to 100 distinct non-fungible and fungible Ethereum-based ERC-1155 blockchain tokens in one transaction. Further, the latest Enjin Wallet update also enables users to send funds and digital assets to easily-readable Ethereum Name Service (ENS) addresses.
Enjin Introduces Major Upgrade to Blockchain and Cryptocurrency Wallet
As part of its efforts to continually refine its products and services for users, blockchain ecosystem developer Enjin has introduced a major upgrade to its blockchain and cryptocurrency wallet that enables users to send as many as 100 distinct non-fungible and fungible Ethereum-based ERC-1155 digital tokens in a single transaction.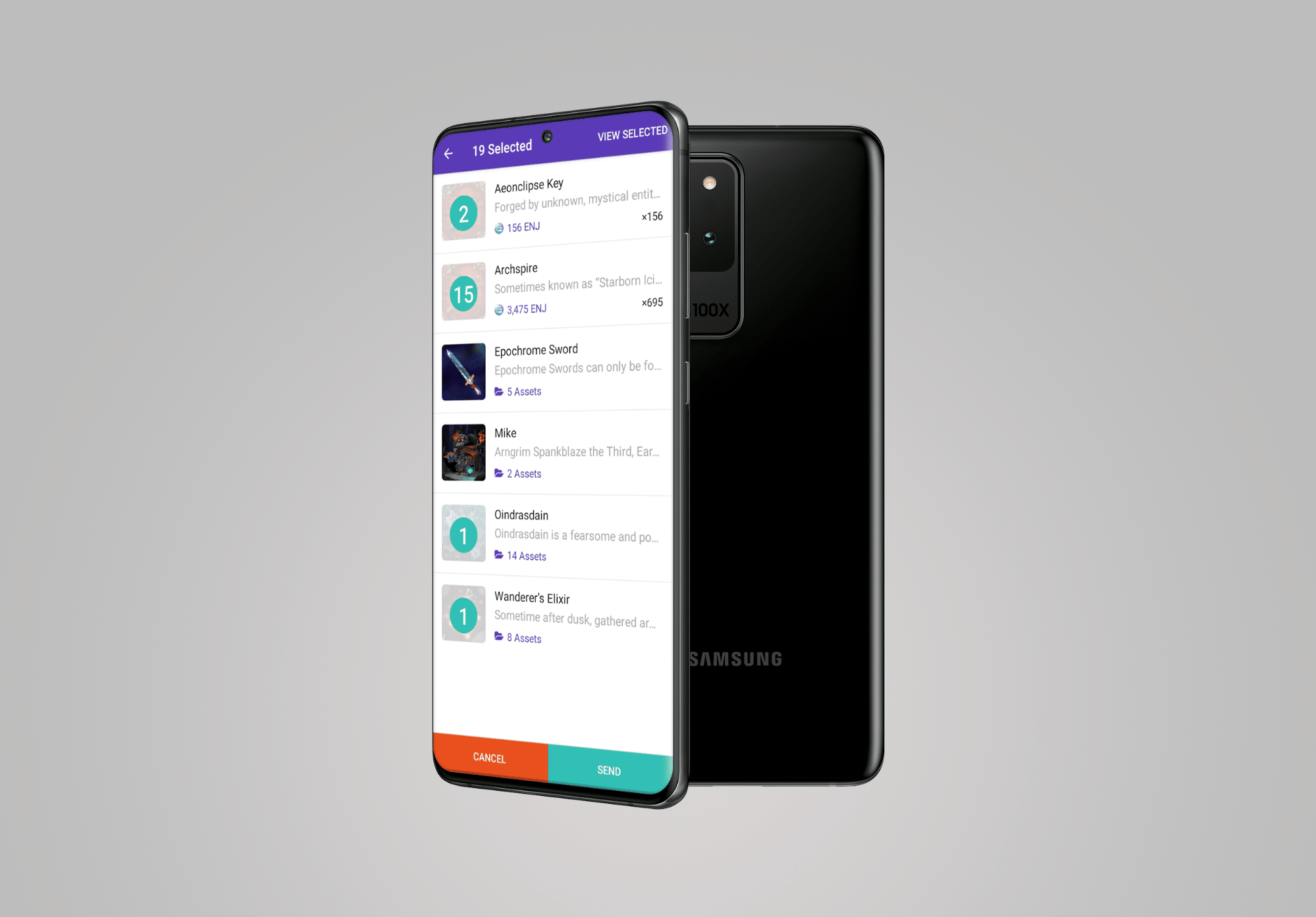 With the newly unveiled multi-token transfer feature, Enjin wallet users will now be able to save significant money and time on total transaction fees compared to sending tokens individually. What's more, the update extends Enjin Wallet's support for Ethereum Name Service (ENS). For the uninitiated, ENS allows users to send crypto tokens to short, less complex, easily-readable Ethereum addresses (e.g. "mywallet.eth")
Enjin's ERC-1155 Token Standard
Before Enjin introduced its flagship ERC-1155 token standard, the process of sending fungible and non-fungible tokens in separate transactions was a cumbersome task for Ethereum developers and users. Separate transactions meant monotonous, tedious, and expensive transactions that were inefficient in terms of both – economic feasibility, and time consumption.
With the advent of Enjin's ERC-1155 token standard, however, such tedious transactions are now a thing of the past. By leveraging the ERC-1155 smart contracts, batch transfer functionality will now be available for Enjin wallet users. This functionality will enable smart contract-based apps, games, and wallets, to distribute as many digital tokens as the Ethereum blockchain can process in a single transaction.
Multiple tests, to date, confirm that multi-token transfers can save up to 90% on gas fees compared to the costs incurred with single-token transfers. Such multi-token transfers not only provide a rich user experience but also help mitigate congestion on the Ethereum network.
Notably, with the new update, Enjin Wallet users will now be able to enjoy the advantages of robust ERC-1155 smart contracts. These smart contracts, until now, were only available to developers using Enjin's blockchain game development platform.
Multi-Token Melting to Retrieve ENJ from NFTs
In addition to the aforementioned cutting-edge features, Enjin has also enabled multi-token melting. For the uninitiated, multi-token melting will allow close to 100,000 ERC-1155 token holders to batch "melt" (destroy) the currently existing 52 million ERC-1155 tokens. These tokens will be melted to extract $12.5 million worth of Enjin Coin (ENJ).
The update also brings a slew of security-related features to the wallet. Enjin Wallet will now allow users to approve transactions using their phone's fingerprint scanner and facial recognition to send, melt, and sell digital tokens. The feature also makes it easier for users to list their blockchain and crypto assets and collectibles on the Enjin Marketplace – a robust platform used by top cryptocurrency exchanges including Binance to enable peer-to-peer trade of its branded NFTs.
Finally, with an aim to expand its global user base, Enjin has tasted made remarkable progress in recent times. Enjin Wallet is now certified and fully compliant in China, and is available to users the world over complying with all country-specific regulations. Users may download the app for free from the App Store, Google Play, or via APK.
About Enjin
In 2009, Enjin launched the Enjin Network, a gaming community platform that boasts over 20 million users. In 2017 following a successful ICO that raised $18.9 million, Enjin began building a suite of blockchain products that enable anyone to easily create, manage, trade, store, explore, distribute, and integrate blockchain assets.
Comprised of the Enjin Platform, Explorer, Wallet, Beam, and other tools and services, Enjin's tools enable game developers and studios to utilize tokenized digital assets as part of their acquisition, retention, engagement, and monetization strategies. The Enjin ecosystem is fueled by Enjin Coin (ENJ), an Ethereum-based cryptocurrency used to directly back the value of Enjin-powered blockchain assets. For more information, visit https://enjin.io.