Enterprise Blockchain Network R3 Considering Launching a Private, Permissionless Blockchain Network for DeFi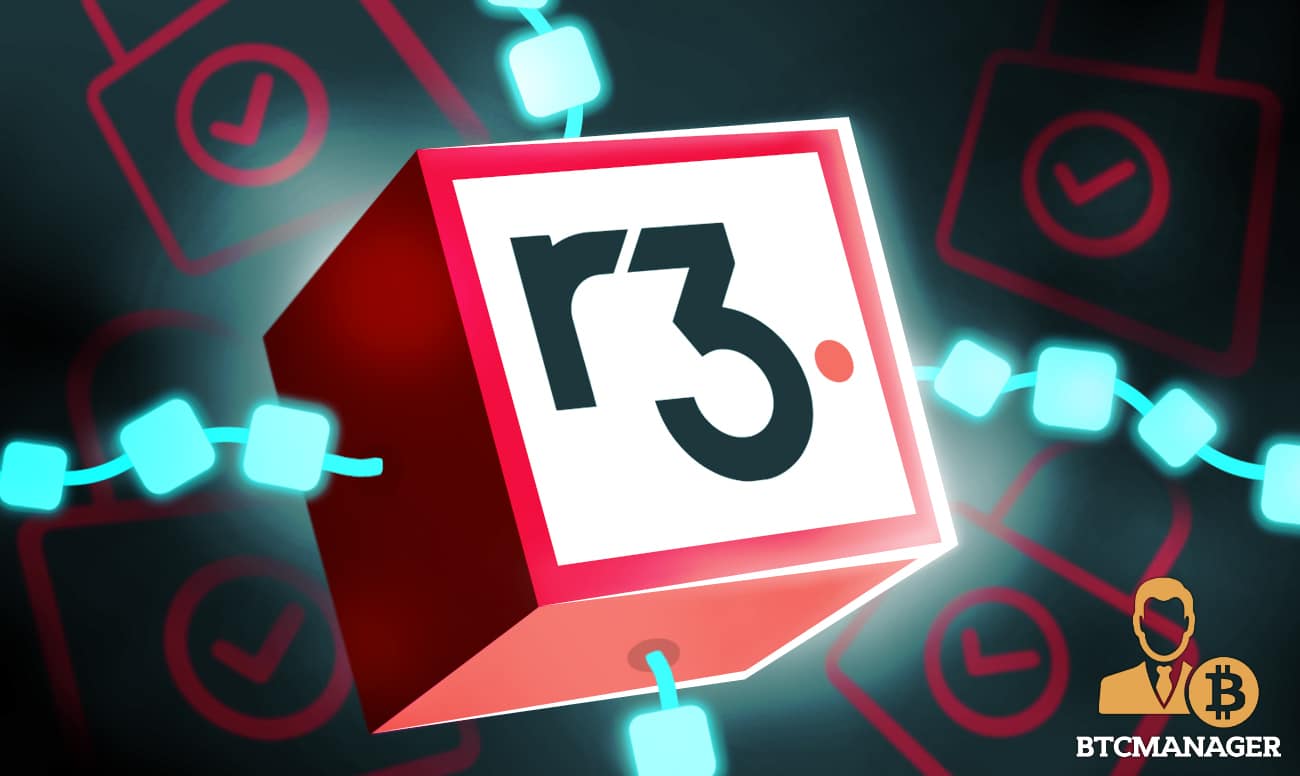 R3, one of the top enterprise blockchain solutions known for its Corda blockchain is reportedly considering launching a private permissionless network as a layer 2 solution on Ethereum.
R3 Poised to Launch Permissionless Blockchain Network
For those not in the know, in addition to Corda, R3 also has a significant privacy-oriented technology dubbed Conclave that is geared toward enhancing privacy of the Obscuro network – a new computing technology announced recently at the CordaCon 2021 conference.
Besides launching a permissionless blockchain network that can be used for dapp development, R3 is also mulling issuing a regulatory compliant utility token to undergird the Obscuro network.
Notably, R3 foresees a need for a solution like the Obscuro network because of the rising demand for privacy-based blockchain solutions that can help tackle the front running activity prevalent on public blockchains such as Ethereum, and others.
In addition, the network is also expected to function as a scaling solution for Ethereum which would subsequently lead to a greater demand for crypto api services and, eventually, wider crypto adoption.
While public blockchains offer unparalleled transparency in terms of transaction history, wallet interactions, and the ability to trace the origin and destination of funds, the overly public nature of such networks could prove to be a disaster for those who value online privacy.
A significant section of crypto enthusiasts holds the view that the lack of online privacy could prove to be a huge barrier preventing DeFi from becoming a mainstream phenomenon.
Public blockchains have time and again proved to be ripe victims of front running where miners can see proposed transactions and are able to insert their own trades just before the transaction they have previewed.
The aforementioned front running activity is called "miners extracted value" and has, to date, cost more than a whopping $1.4 billion.
Obscura Network Eyeing to Be an Ethereum Scaling Solution
As mentioned earlier, the Obscura network is aiming to be one of the leading Ethereum scaling solutions. In the past year and a half, transaction activity on Ethereum has grown exponentially on the back of the booming DeFi and NFT landscapes.
To mitigate network congestion on Ethereum, several layer-2 scaling solutions have risen to prominence such as Optimism and Arbitrum. Obscura network would be aiming to join the ranks alongside these scaling solutions.