EOS-Based Social Media Platform Voice Is Now Open to Public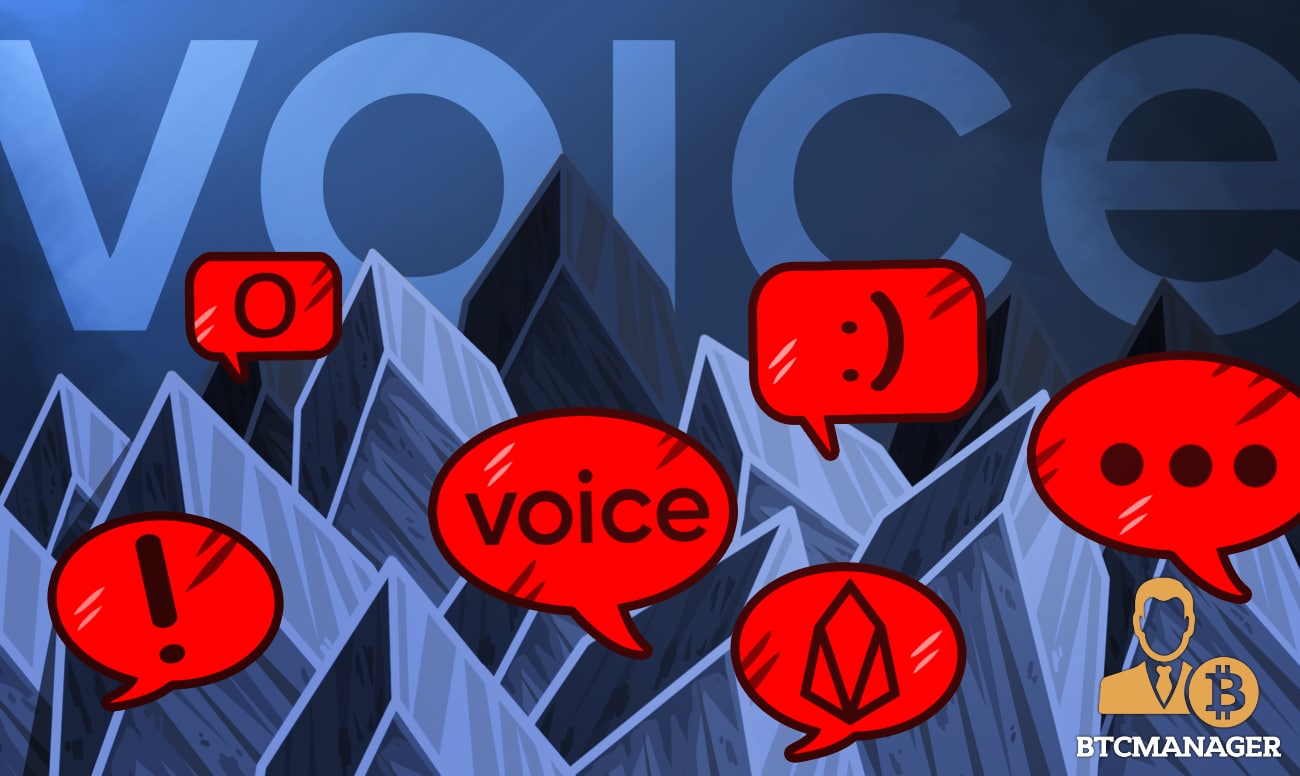 Voice, the EOS-powered crypto social media platform went live yesterday offering users a decentralized and censorship-resistant alternative to the current social media kingpins.
Earlier than Anticipated Launch
Highly-anticipated by the EOS community, the Voice social media platform has finally been launched. The platform seeks to incentivize content creators by rewarding them in Voice tokens, thereby, establishing itself as a transparent and trustful social media platform.
#Voice on #EOSio starts today. It's time to take your Voice back. Social as it should be. Sign up for beta at https://t.co/Dkkfxja8uo#EOS #blockchain #bitcoin  #smartcontract https://t.co/m9AgNX3R2k @voicesocial_ @BrendanBlumer @bytemaster7

— Brock Pierce (@brockpierce) February 14, 2020
At present, the website is only open for viewing for its users except for its registered community members who can publish content as well.
August 15 onwards, everyone who has registered through early access will be able to invite their friends from around the world. Individuals interested in obtaining early access can register here.
In an announcement, Voice CEO, Salah Zalatimo said the platform will release a wide array of features to enable the communities "to mold the platform into the social media we all need." Voice will roll out numerous performance enhancement updates in the coming days, Zalatimo added.
According to Zalatimo, the social media platform was launched earlier than they'd hoped for. The earlier than anticipated launch could primarily be attributed to the "corrupt" social media platforms running today. The announcement reads in part:
"We were prepping for a big reveal in the fall—but things changed. The world changed. So, we've decided to open up our platform now and invite the community to be a part of the building process."
A Long Time in the Making
Close followers of the EOS-enabled social media platform would know the amount of time and effort invested in the development of Voice from the ground up.
The idea for Voice first came into prominence in June last year when Block.One – the entity behind the EOS blockchain – unveiled plans to launch a blockchain-based social media platform where the value of good content gets circulated back into the community.
In the same month, Block.One purchased the domain Voice.com from business analytics and mobility platform MicroStrategy for a whopping $30 million.
Earlier this year, Block.One hired Salah Zalatimo as the CEO of the decentralized social media platform. At the time, Zalatimo held the position of the Global Chief Digital Officer at Forbes.