Estonians arrested in $575M crypto fraud and laundering scheme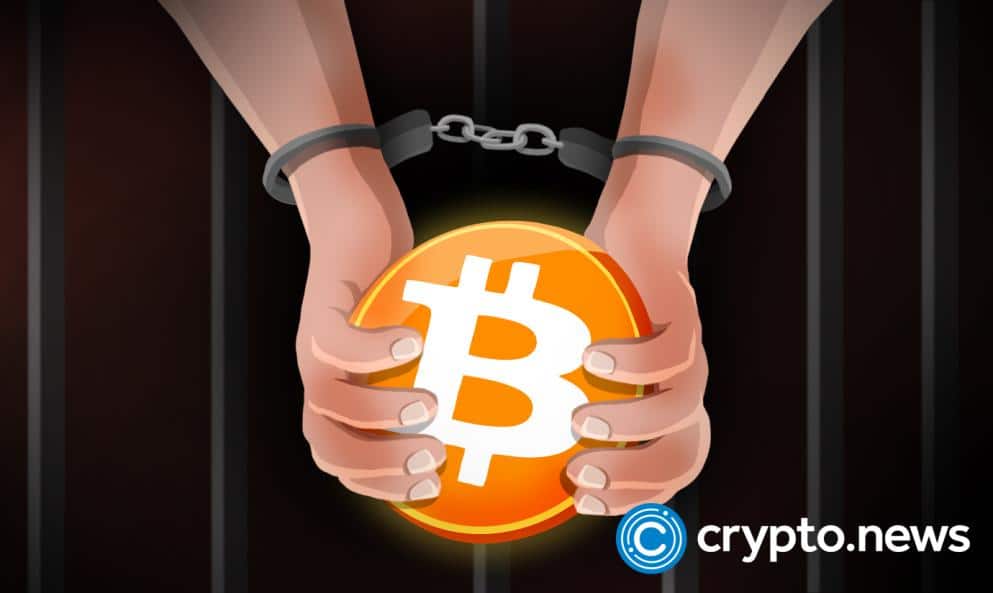 Police in Estonia have arrested two men on suspicion of obtaining more than $575 million from hundreds of thousands of crypto investors through fraudulent means.
Duo caught in a joint operation between the FBI and Estonian police
A statement released by the US Justice Department stated that the two were arrested in Tallinn on Sunday by Estonian police as part of a joint operation between the FBI and Estonian law enforcement authorities.
The arrests were made following the unsealing on Monday of an 18-count indictment that was returned against the men by a grand jury in the Western District of Washington.
According to the indictment, Sergei Potapenko, and Ivan Turgin, both 37, allegedly defrauded hundreds of thousands of victims through a multi-pronged crypto scheme.
The two men tricked victims into buying fraudulent equipment rental contracts with a crypto mining service called HashFlare and investing in a crypto bank called Polybius Bank. However, prosecutors claim the two businesses operated like pyramid schemes.
"The size and scope of the alleged scheme is truly astounding. These defendants capitalized on both the allure of cryptocurrency and the mystery surrounding cryptocurrency mining, to commit an enormous Ponzi scheme," said Nick Brown, US Attorney for the Western District of Washington.
Investors paid out $575 million for fraudulent crypto-mining contracts
According to the Justice Department statement, between 2015 and 2019, victims from around the world, including Western Washington, signed HashFlare contracts worth more than $575 million.
These contracts, according to the unsealed indictment, were fraudulent. HashFlare didn't have the cryptocurrency mining equipment it claimed. The company's equipment allegedly mined bitcoin at a rate of less than 1% of its claimed computing power.
Potapenko and Turgin could not pay the mined currency as promised when investors asked to withdraw their proceeds. Instead, they either refused to make the payments or paid off the investors with cryptocurrency purchased on the open market.
Fraudsters hid funds in an elaborate laundering scheme
After successfully defrauding investors, the indictment claims Potapenko and Turgin then used shell companies to launder the proceeds of the fraud and to buy real estate and luxury cars. The elaborate money-laundering scheme involved forged contracts and invoices, about 75 real estate properties, six luxury cars, numerous crypto wallets, and thousands of crypto mining machines.
The two Estonians have been charged with conspiracy to commit wire fraud, 16 counts of wire fraud, and one count of conspiracy to launder money. They face a maximum sentence of 20 years in prison if convicted. A federal district court judge will impose a sentence based on the United States Sentencing Guidelines and other statutory factors.
The indictment includes another four people living in Estonia, Switzerland, and Belarus, but their identities have yet to be released. Ken Polite Jr., Assistant Attorney General of the Justice Department's criminal division, said:
"US and Estonian authorities are working to seize and restrain these assets and take the profit out of these crimes."