ETH 2.0 Confirmed, What Does This Mean For The Future Of ETH?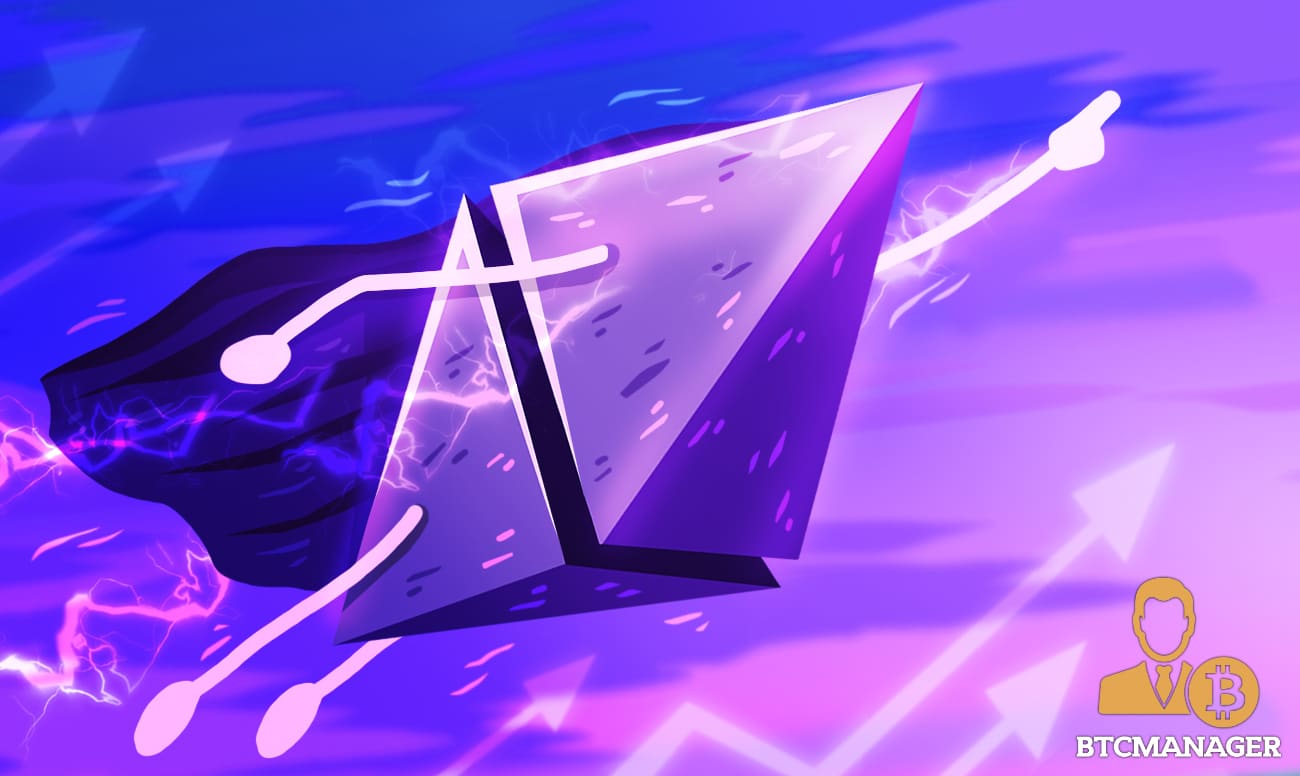 ETH 2.0's genesis day is officially set for December 1. after the ETH 2.0 deposit contracts performing a parabolic gain in the past few days. 

The ETH 2.0 accepted deposit on Nov. 4, but to the worry of many investors, only 106,240 ETH had been deposited by November 20, while the launch of ETH 2.0 required 524,288 ETH. 
As the cut-off date drew close, the deposits spiked and hit the target 9 hours before the deadline. To date, 16,384 validators have made deposits and 583,552 ETH have been staked. Following the breakout, ETH gained over 10% in the past day and rose to as high as $622, its new year-to-date high, while Bitcoin remained stuck in $18K. ETH started off the year with $135, now it has gained nearly 350%.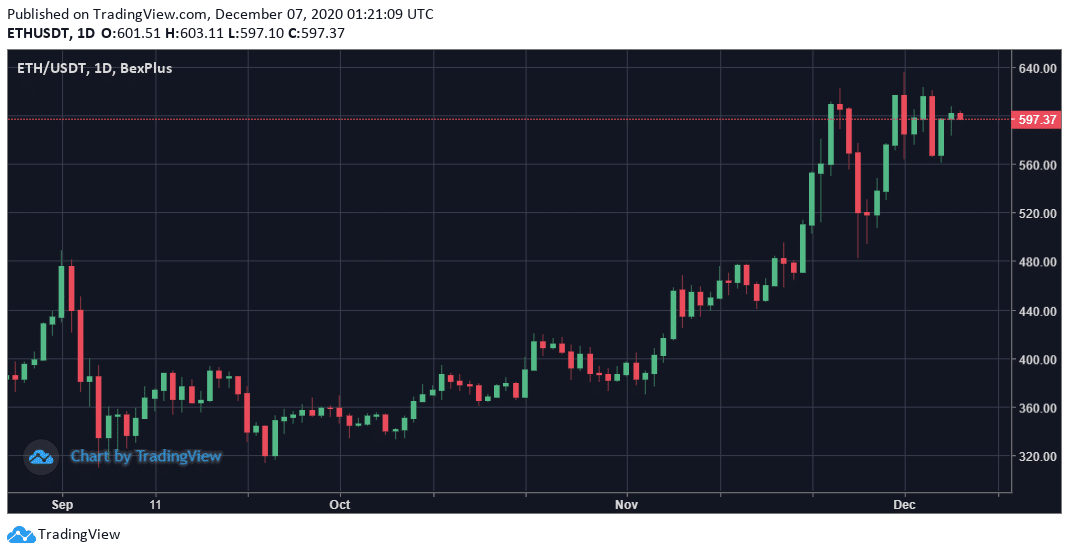 What Is ETH 2.0?
Ethereum 2.0 is an upgrade aiming to enhance the network's scalability, programmability and security. After its completion, the Ethereum blockchain will fully adopt proof-of-stake(PoS) to secure its network, while ETH 1.0 employs a consensus mechanism known as proof of work (PoW). The whole process is divided into 4 phases and is expected to last for at least 2 years.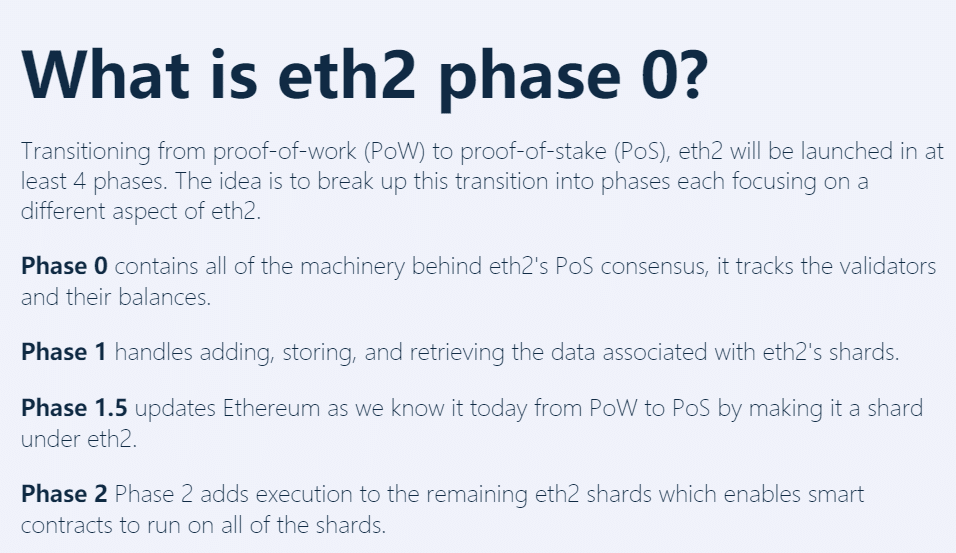 As the second-largest cryptocurrency by market cap, ETH is infamous for its high transaction fee and constant congestion. This is because ETH 1.0 could only handle around 30 transactions per second. But with the launch of ETH 2.0, up to 100,000 transactions could be processed each second thanks to the shard chain. 
Consider driving a car to the other part of the city and the only way to do so is through a bridge. During rush hours, everyone would need to queue to cross the bridge and you are getting more and more annoyed. You don't know whether it would be minutes or hours before you arrive home. Suddenly, the bridge splits and extends, and you soon find the long queue before you disappear. The journey that used to take you a few hours now could be made in a dozen minutes. Shard chain works similarly to this way. Sharding is the process of distributing data to reduce network congestion by creating new chains, AKA shards. 
ETH 2.0 is also more sustainable and could transform the whole ecosystem. The network of ETH 1.0 is highly energy-intensive because it requires all miners to solve complex mathematical puzzles and verify new transactions, and the first miner to solve the block problem will be rewarded with crypto. Instead of working together and winner-takes-all, the PoS system chooses the creator of a new block based on the stake and other validators who attest the block will get the transaction fees proportionately. Therefore, PoS requires less computing power and is more of a fair play.
Another advantage of PoS is that it makes a 51% attack almost impossible, or not sensible to the bad actor. That is because, in order to launch a 51% attack, a person must stake at least 51% of the total amount of ETH in circulation. Buying such a significant amount of crypto would no doubt attract the attention of the market, not to mention the extremely high cost. 
What would happen to ETH's price?
The final phase of ETH 2.0 is expected to launch in 2021 and it is not the end for Ethereum blockchain. With the release of ETH 2.0, users could utilize ethereum in a much cheaper and efficient way, while getting more security. The increase in usage comes with greater demand that could send ETH's price to new heights.
"By the time ETH 2.0 and rollups work together there will be 100,000 transactions per second capacity. That'll mean a completely seamless experience for the next billion people," said Jamie Anson, founder of Nifty Orchard and organizer of Ethereum London.
Despite the black swan of COVID-19 at the beginning of the year, the end of 2020 is a springboard for cryptocurrency to go higher. With vaccines on the way, a clear election result and the sliding dollar, the next question for ETH is: how high can ETH go?
Bexplus is a Bitcoin-based trading platform offering 100x leverage and contracts for BTC, ETH, EOS, LTS, and XRP. Registration requires no KYC and takes 60-seconds. A Bexplus account grants you access to trading simulators, built-in charting software, up to 30% annualized interest bitcoin wallet, and a 100% deposit bonus.