ETH 2.0 Researchers Confident of 2020 Rollout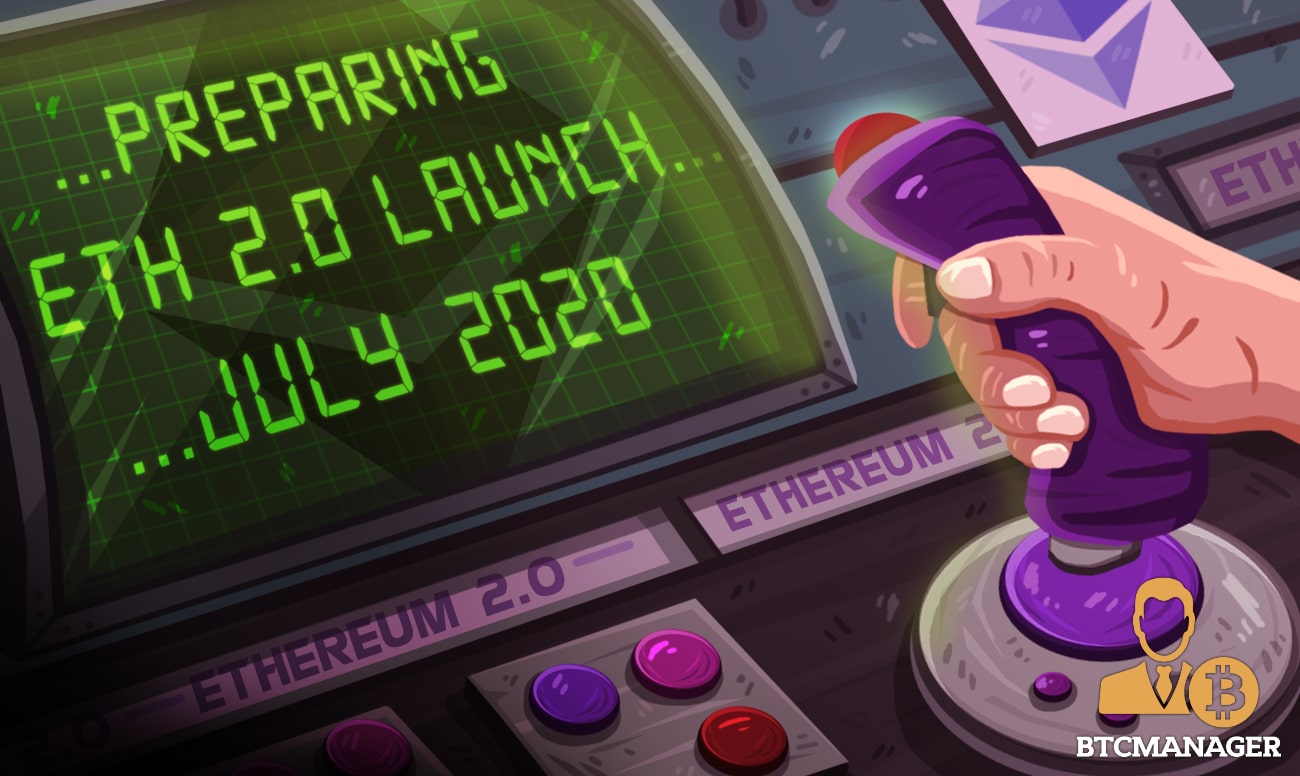 Danny Ryan and Vitalik Buterin answered questions in a Reddit AMA session to answer the community's queries on ETH 2.0 and its imminent rollout. Having postponed the launch from January 2020 to July 2020, the team has been attacked by criticism, yet they remain optimistic about adhering to their current timeline, February 7, 2020.
Progress Report on Beacon Chain
Research lead Danny Ryan told a Reddit user that the delay from January to July is attributed to a change in the sharding plan. Initially, sharding was going to be implemented with 1024 shards, each of which had a cap of 64 kB. The current plan, which was only formalized after Devcon 5, reduces the number of shards to 64 while increasing each shard's cap to 512 kB.
Reiterating his belief in ETH 2.0, Danny Ryan said he cannot see a reality where the Beacon chain doesn't ship this year.
In terms of progress, phase zero is 99 percent done while phase one is 90 percent done. Client testing and code audits make up the majority of pending tasks. Given the amount of ETH that will be going into the staking deposit contract, the need for a thorough audit cannot be stressed enough.
Buterin and Ryan are confident of network sustainability with the two existing network clients that are running on testnet, but other developers are taking a more conservative stance, waiting for the third client to be ready for deployment too.
Launching a network without multiple clients from the start leads to monopolization, as seen with Bitcoin Core and Go-Ethereum (Geth).
Staking as a Gamechanger
From an investment perspective, staking could bring a lot more eyes to cryptocurrency investing. Successful staking is reliant on robust token economics.
If a token is capital destructive, a healthy staking yield may still leave investors with a negative net return. Staking's resemblance to traditional finance, however, will be a key driver of capital from new-age venture investors.
The first year of Ethereum staking will be an interesting experiment in security budgeting using Proof of Stake. It will also serve as an indicator of what we can expect from investors when it comes to staking and funding Proof of Stake blockchains.