ETH-USD Breaks Below Support Zone, Forecasting Long-Term Dive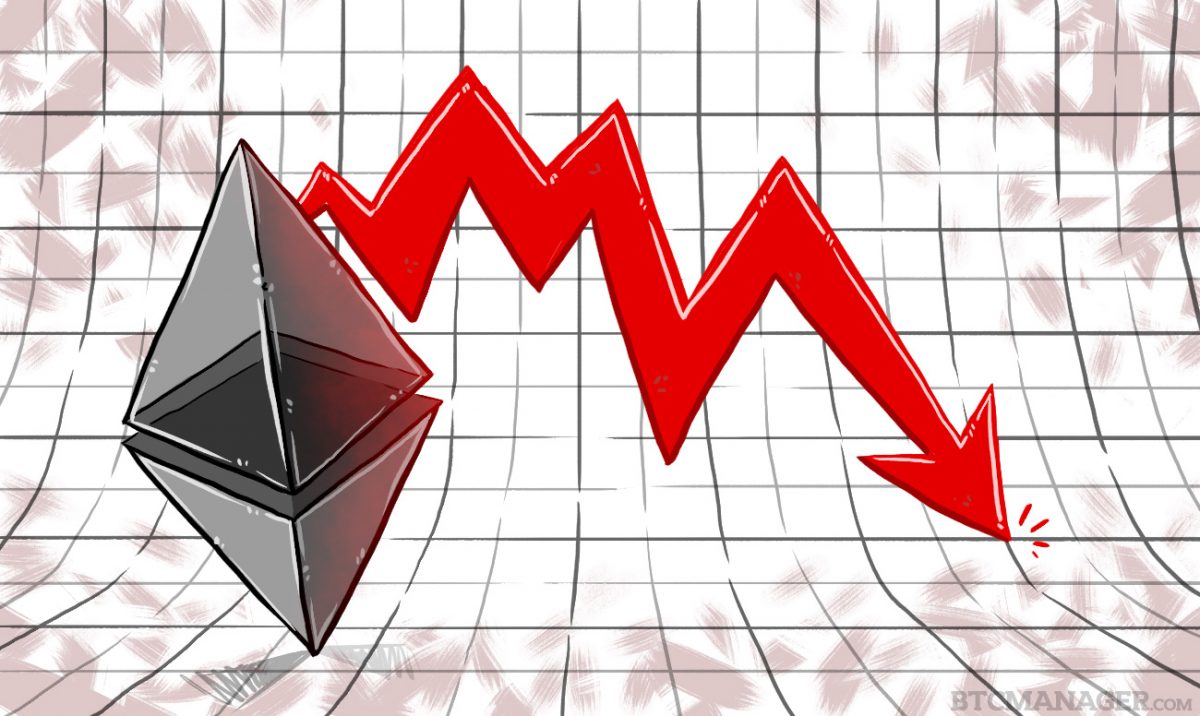 A long-term downtrend for ETH-USD looks to have been confirmed by almost all of the Ichimoku indicators today, as the price moves below the cloud's zone. The red cloud has started moving down as well as the base (dark-red) and conversion (blue) lines, illustrated by the chart below. After previously providing support above $11.00, the Ichimoku cloud's support has been broken today, suggesting further losses for ETH-USD; ETH-USD is currently trading around $9.84 (at the time of writing) on the Kraken exchange.
Also illustrated by the chart below, we can see the fractal buy level broken at $10.10. A level just below $10.10 acts as an optimal entry into short positions. Alternatively, a daily close below the cloud would also provide a good entry into a long-term downtrend. The bottom of the chart shows that the volume on the Kraken exchange is increasing, suggesting further room to the downside, with the highest selling activity in a week. Once the daily close is confirmed to be below the cloud, the initial target for the market will be around the fractal buy level at $7.09997.
A neutral outlook will only be confirmed if the price closes within the Ichimoku cloud at the end of today's trading session. Also, the lagging (purple) line has not yet moved below the Ichimoku cloud. The cloud is thin at this portion, suggesting only weak support provided around $9.50. Once the lagging line pierces below the Ichimoku cloud, then we will get stronger confirmation of the start of a long-term downtrend.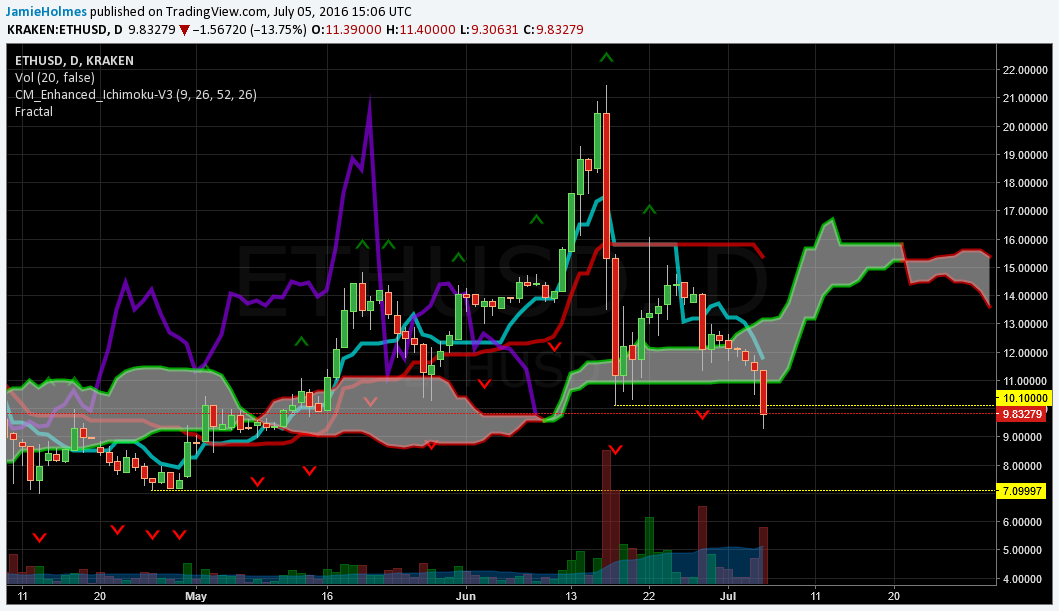 The 4-hour price action is shown below illustrating increasing selling interest in ETH-USD. Downward momentum is indicated by the base line which is trending above the conversion line. The base line offers resistance at $10.8457 and will be crucial level going forward. A 4-hour session close above the base line would entail a shift in momentum. The cloud also provides a resistance zone around $12.00 – $13.00 over the next few days. Buyers should look for a 4-hour close above the conversion line which should see a test of the cloud's resistance zone follow.
Volumes in the immediate 4-hour sessions are higher than the preceding sessions, suggesting the market is more able to facilitate further moves to the downside. The most recent fractal buy level lies at $10.50 and ETH-USD looks to be establishing a second close below this fractal support; the market will then tend toward supports at $8.98 and $8.43. On the other hand, a move back above fractal support at $10.50 should see increasing buying interest and further appreciation in ETH-USD.