ETH-USD Gains as Ethereum Community Looks to Implement Hard Fork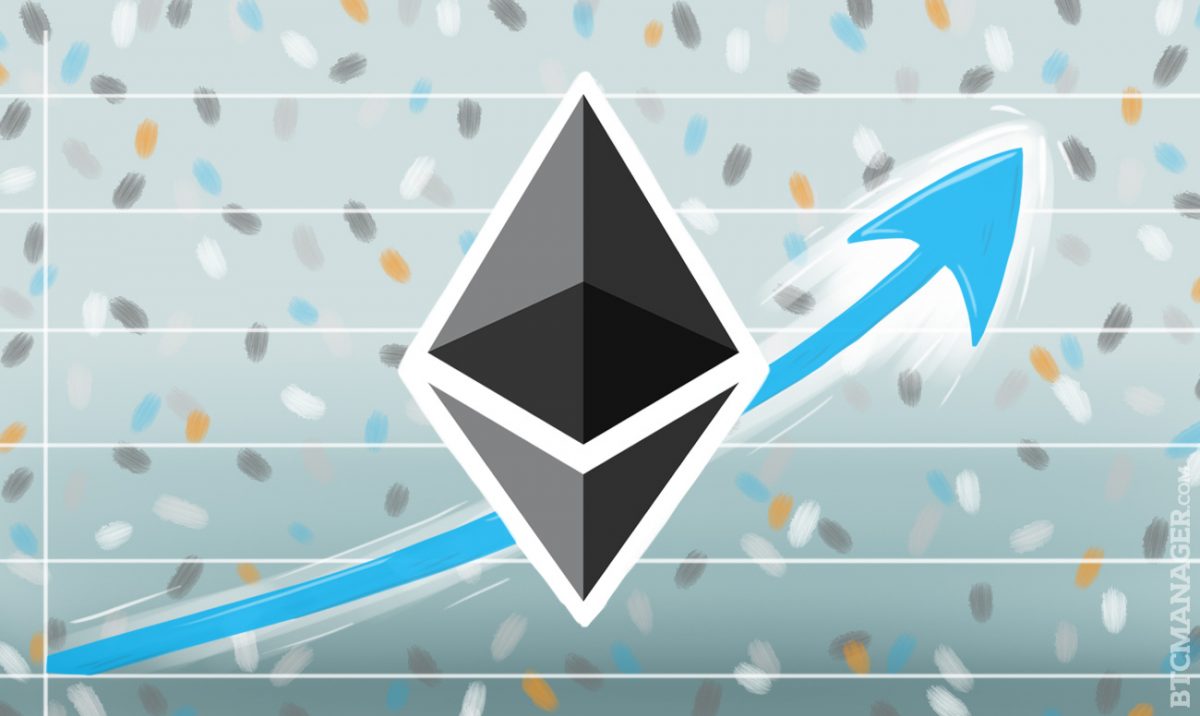 ETH-USD has gained almost 4 percent so far today on the news that the Ethereum community could  implement a hard-fork solution soon to mitigate The DAO attack. The price is currently trading at $12.60 on the Kraken exchange, up 3.94 percent on today's open. ETH-USD had slumped as low as $11.3315, as selling interest dominated amidst reports that a soft-fork to recover the funds stolen from the DAO was vulnerable to attack.
The short-term outlook is illustrated below with the hourly price action on the Kraken exchange. The market has established a close above the base line, which suggests a shift from bearish to bullish momentum. Also, notice the very thin part of the Ichimoku cloud; the market will look to break above the cloud through this thin zone. Suggestion of weak resistance is found in this area.
The market has closed above the most recent fractal sell level, also signalling bullish momentum. However, further bullish confirmation will be given once the price action breaks above the Ichimoku cloud. A bearish outlook is validated over the short-term if there is an hourly close below the base line, which is currently providing support at $12.415.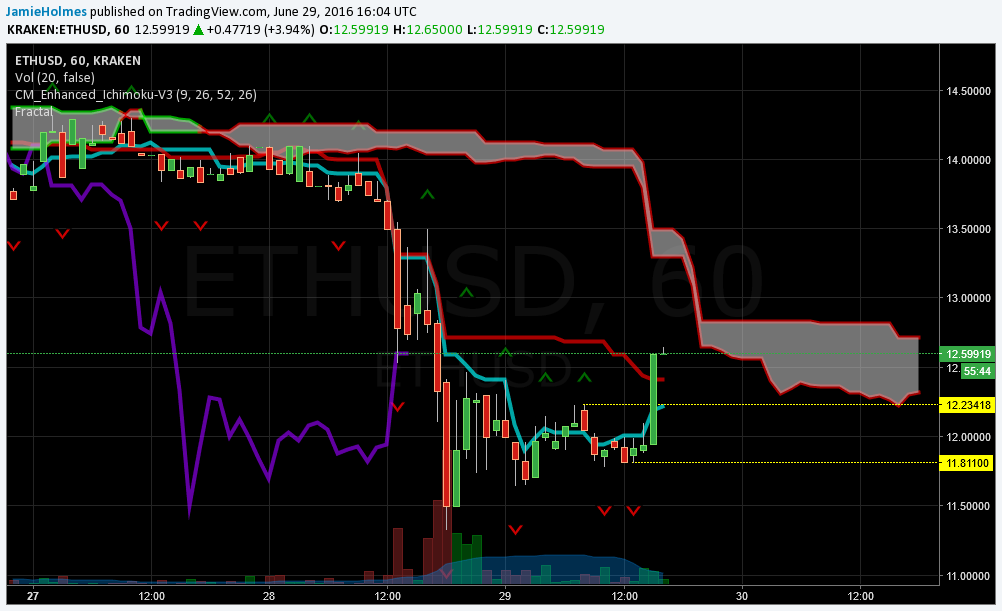 The long-term outlook is displayed below with the 4-hour price action for ETH-USD. Here we see that the market is encountering resistance at the conversion line, currently at $12.6892. A 4-hour close above this level is required to give bullish confirmation on this timeframe. If the market fails to close above this level then we could see the market tend toward fractal support at $11.315. On the other hand, a close above the conversion line and base line will see the market tend toward fractal resistance at $14.10.
The Ichimoku cloud is providing strong support in the region of $14.00 to $15.70, as indicated by by the thickness of the cloud above the current price action. More gains over the longer term will be realised if the market breaks above the cloud. Otherwise, we are likely to see ETH-USD pushed toward $11.3315 if the cloud holds as resistance.