ETH-USD Surges to New All-Time High; Eyeing $20 Psychological Level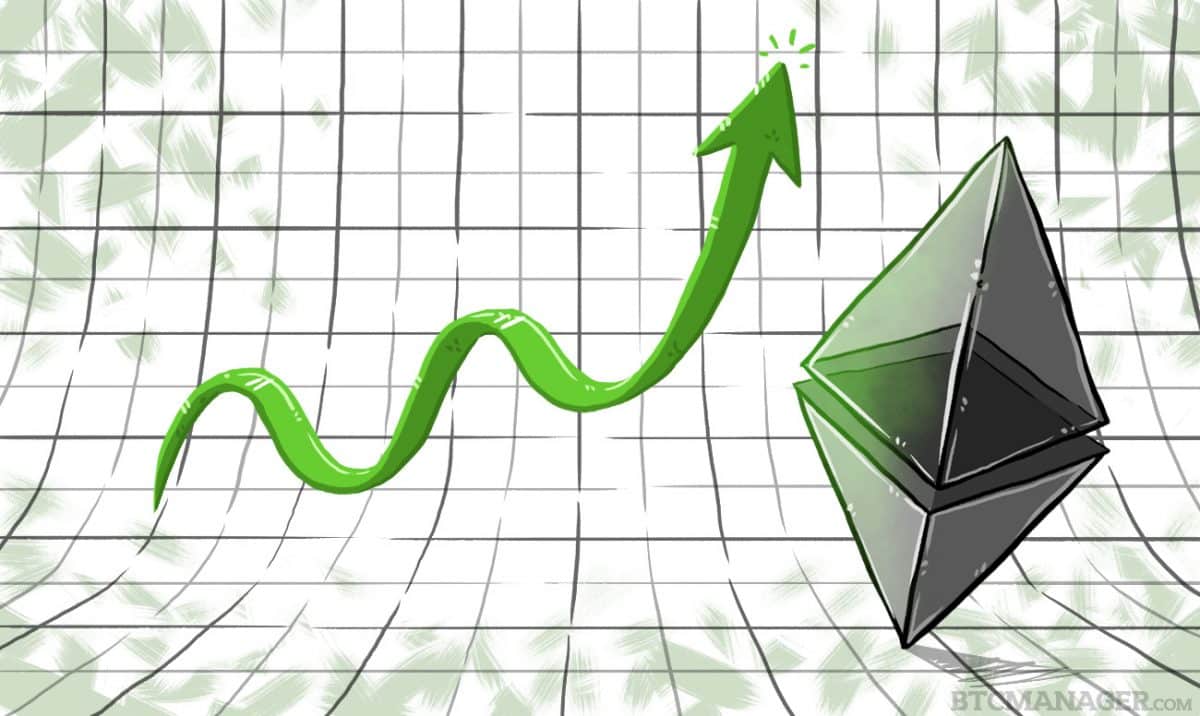 ETH-USD is currently experiencing a tail-coat effect, with the price surging higher following the upswing of BTC-USD. The virtual currency is up over 8 percent so far against the U.S. Dollar on the Kraken exchange, with ETH-USD currently trading just below $17.00. The hourly price action in the chart below illustrates the short-term outlook; bullish momentum is in play at present as the conversion (blue) line is trending upward and is higher than the base (dark-red) line. The market needs to establish an hourly session close above the most recent sell fractal at $16.90 for bullish momentum to continue to dominate.
On the other hand, the volumes traded shown at the bottom of the chart indicates that volume is falling, suggesting that the price action may retrace from its current highs. This will be confirmed if there is an hourly close below the most recent fractal buy level at $16.50, which would likely see bearish momentum dominate. In this case, sellers should look to target support provided by the base line currently at $15.65. The conversion line should also act as support going forward and would provide an ideal entry into long positions in ETH-USD.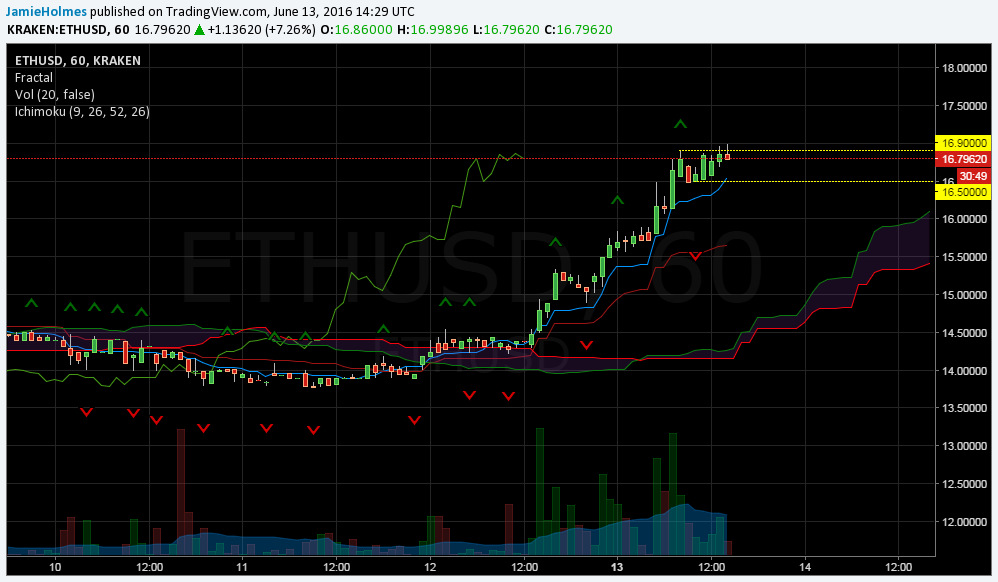 The longer-term outlook is displayed below with the daily price action, showing that yesterday's closing price was higher than the most recent sell fractal at $14.79997; this suggests bullish momentum will dominate over the long-term. Moreover, if the market closes higher than yesterday's close, i.e. higher than $15.66, then this will give further bullish confirmation. Also, notice that over the past few weeks, volumes traded on this exchange have increased substantially, pointing to more appreciation in the coming weeks.
Finally, notice that the Ichimoku cloud is trending higher, and both the conversion and base lines are trending higher, suggesting a strong upward move is underway in the market. Given that ETH-USD is now near all-time highs, we could see the market extend as high as psychological resistance at $20.00 before reversing.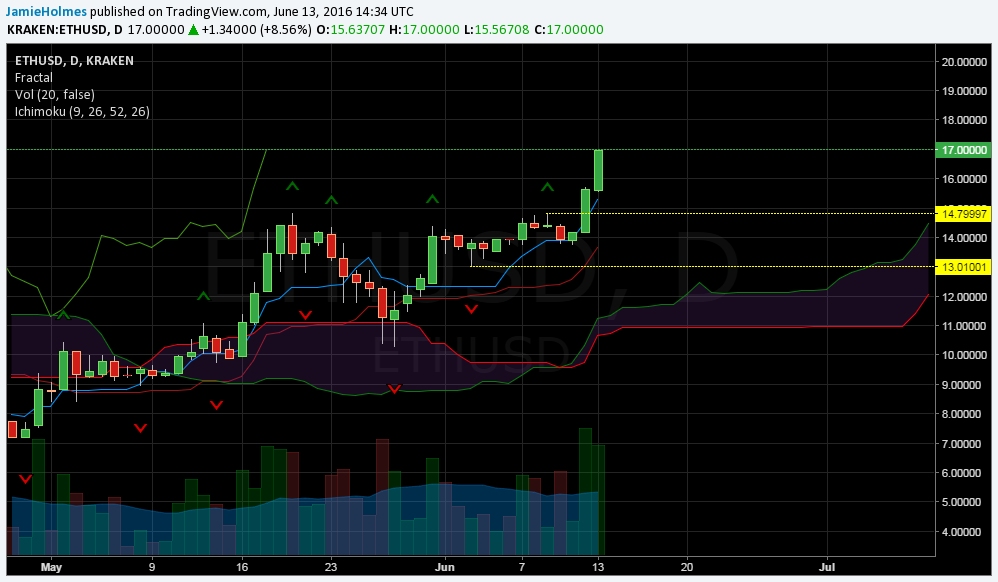 The most recent fractal support on the daily timeframe is at $13.0; however, we could enter into short positions at the low of Saturday's candlestick at $13.77, as this would allow us to trade 'inside the fractal' that could potentially form at today's high. Bearish momentum is expected to dominate over the long-term if the market moves below this level.