Ether on the Rise: ETH-USD Up Almost 10% Today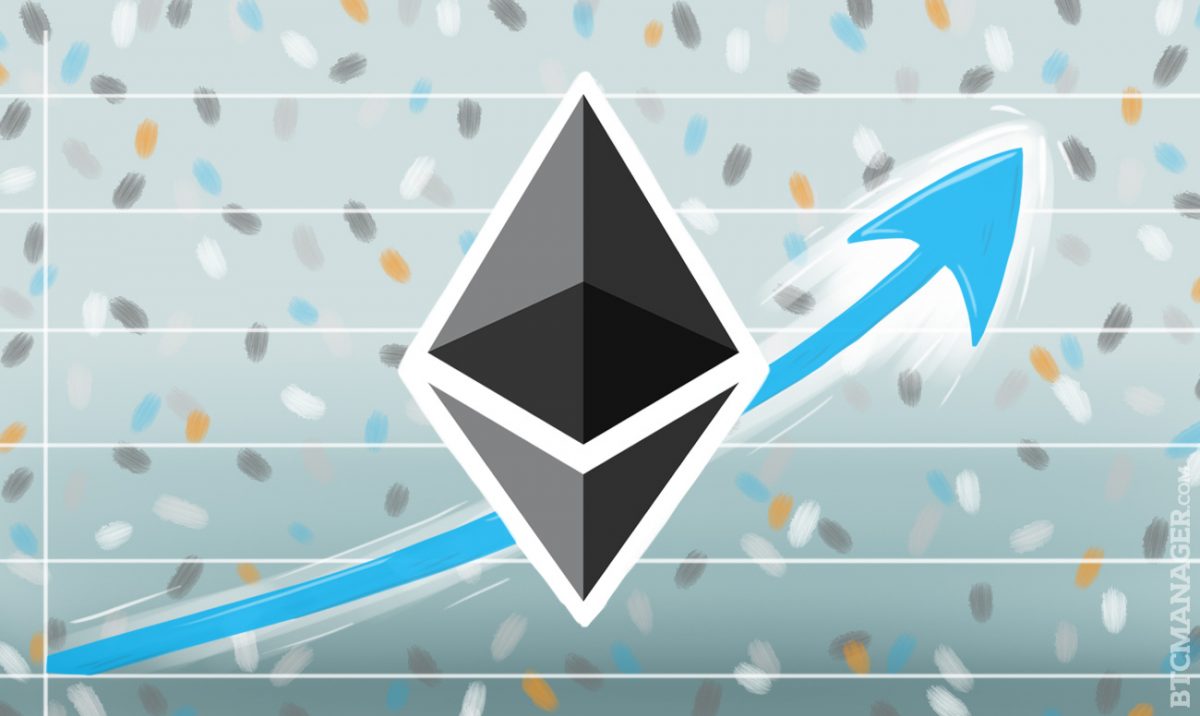 ETH-USD has gained almost 10% today, currently trading at $6.1000 on the Kraken exchange, bouncing from $3.3200 just over two weeks ago. Today's price action has seen the market test a critical fractal resistance at $6.4711. This level is key going forward as once this fractal resistance breaks there will be an exaggerated upward movement in the price of Ether. However, if this level holds as strong resistance and the market fails to close above this level, then we would see the price tend towards the conversion (blue) line which is currently offering minor support at $4.9100 for Wednesday.
The chart below illustrates the daily price action of ETH-USD on the Kraken exchange and indicates that buyers are firmly in control as the price action is above the Ichimoku cloud; the cloud is green and trending upwards as well as both the lagging line (green, 26 days behind) and the conversion (blue) line. Today's close looks to be above fractal resistance at $5.9800 and will give a further bullish indication. However, if the market falls slightly and closes below $5.9800 then sellers will try to target support found at the base (dark-red) line, which is currently offering minor support at $4.2500.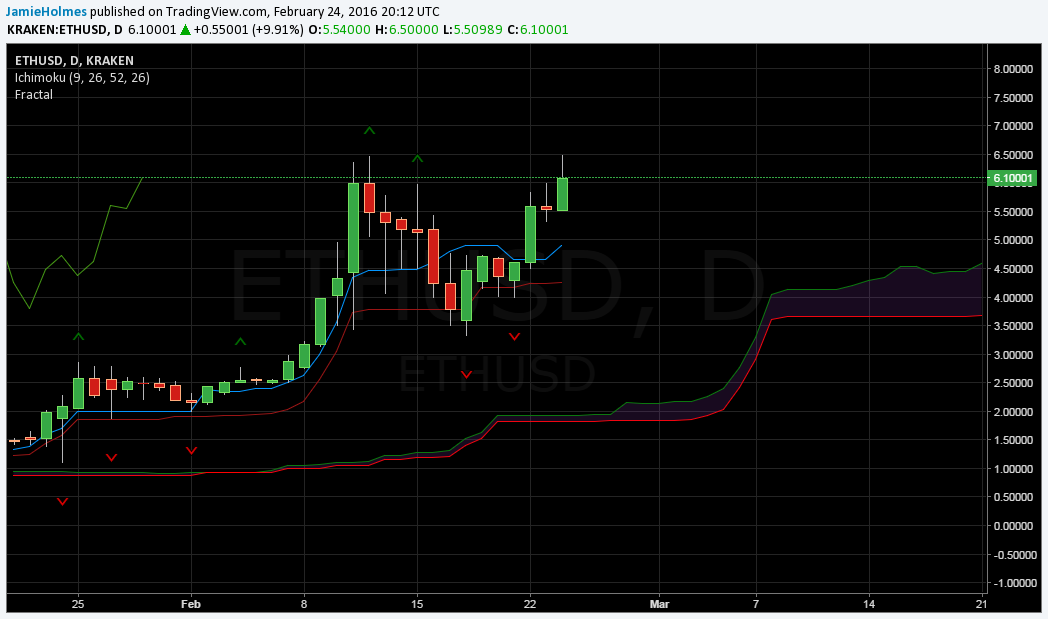 The chart below shows the medium-term outlook for ETH-USD utilizing the 4-hour price action. The price has recently closed above the most recently formed fractal at $5.8300 and suggests that bullish momentum will dominate. This is further signaled by the Ichimoku cloud which is starting to trend upward, and its color is green. Sellers would need to look for a close below the conversion line for the first indication of a reversal in the uptrend. The conversion line is currently offering minor support at $5.9098 and a close below this level will indicate a higher probability of a downward move; the Ichimoku cloud is providing support around $4.5000 then raising to around $5.0000.
Overall the outlook is bullish and new highs could be posted in ETH-USD if we see a break of important fractal resistance at $5.9800 and the psychological $6.0000 handle. The conversion line and base line in the chart above are both flat at the moment, suggesting the market could range before deciding on the next direction; therefore, market participants should look for the conversion and base lines to start trending to get an early indication of the direction of the market.