Ethereum 2.0 Smart Contract Deposit Surpasses 300,000 ETH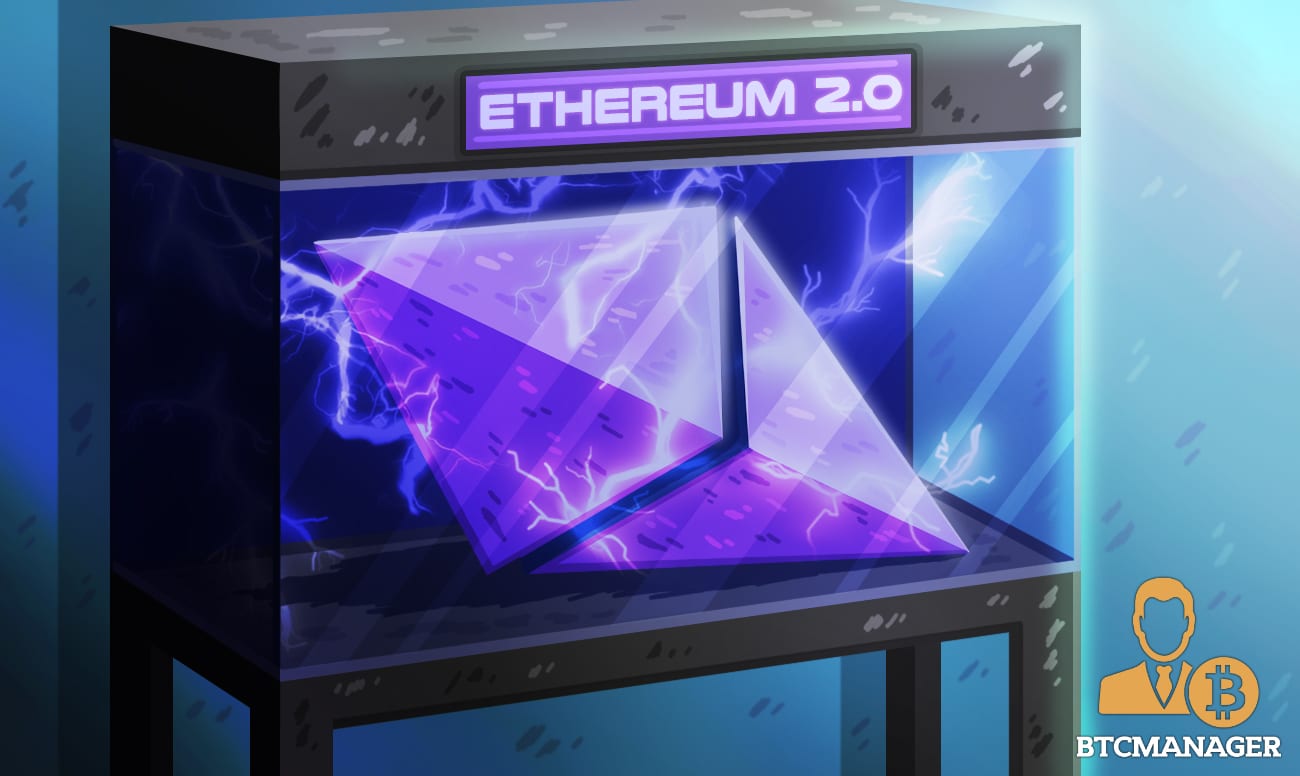 Ethereum 2.0 appears to be gaining momentum as more investors are staking their ETH in the deposit smart contract. At the moment, the Ethereum 2.0 deposit contract has reached 55% (302,848 ETH) of its target with the bulk of deposits taking place over the weekend.
Major Milestone for Ethereum
BTCManager had reported earlier in November, Ethereum launched a deposit contract for Ethereum 2.0. According to the information provided, the deposit contract would be required to hit a minimum milestone of 524,288 ETH for the Ethereum 2.0 genesis chain to launch and go live.
Since then, there has been a slow response from major Ethereum holders towards filling the deposit contract as the launch period has coincided with an extended bullish run in the market.  This was evident as there was an increased flow of Ethereum from major wallets into crypto exchanges in recent weeks. This slow pace had caused a major worry within the Ethereum community as it looked increasingly unlikely for the smart contract to launch on its expected date.
However, the past four days have witnessed an increased surge with more than 30% of the total deposits staked during this period.  At the moment, 302,848Erh ETH has already been staked in the ETH 2.0 Deposit contract representing an increase of 10% in the last 24 hours
Despite the surge in ETH staked, it is already late for the launch of the ETH 2.0 Beacon Chain initially scheduled for December 1.  Given the current momentum, it likely that the deposit contracts will be filled within the next seven days and the ETH 2.0 phase 0 launch may happen by mid-December.
Buterin Hints at 2022 Launch Date
Hitting the halfway mark in deposits is a major milestone for Ethereum as it looks to begin Phase 0. Ethereum 2.0 is regarded by many as a crucial update for the popular smart contract network. Ethereum has been plagued by scalability problems and rising gas fees on its blockchain network.
This has largely been due to the success of the DeFi industry with major DeFi protocols built on its protocol. Ethereum 2,0 promises to fix these problems with its expected switch to the Proof-of-Stake protocol. However, the delays that have characterized the project has dampened expectations in recent months. This is further compounded by Ethereum co-founder Vitalik Buterin hinting in a recent AMA that he expected full deployment of Ethereum 2.0 to occur by 2022.