Healthcare Blockchain Platform Solve.Care Partners with SKALE Network for Low Transaction Costs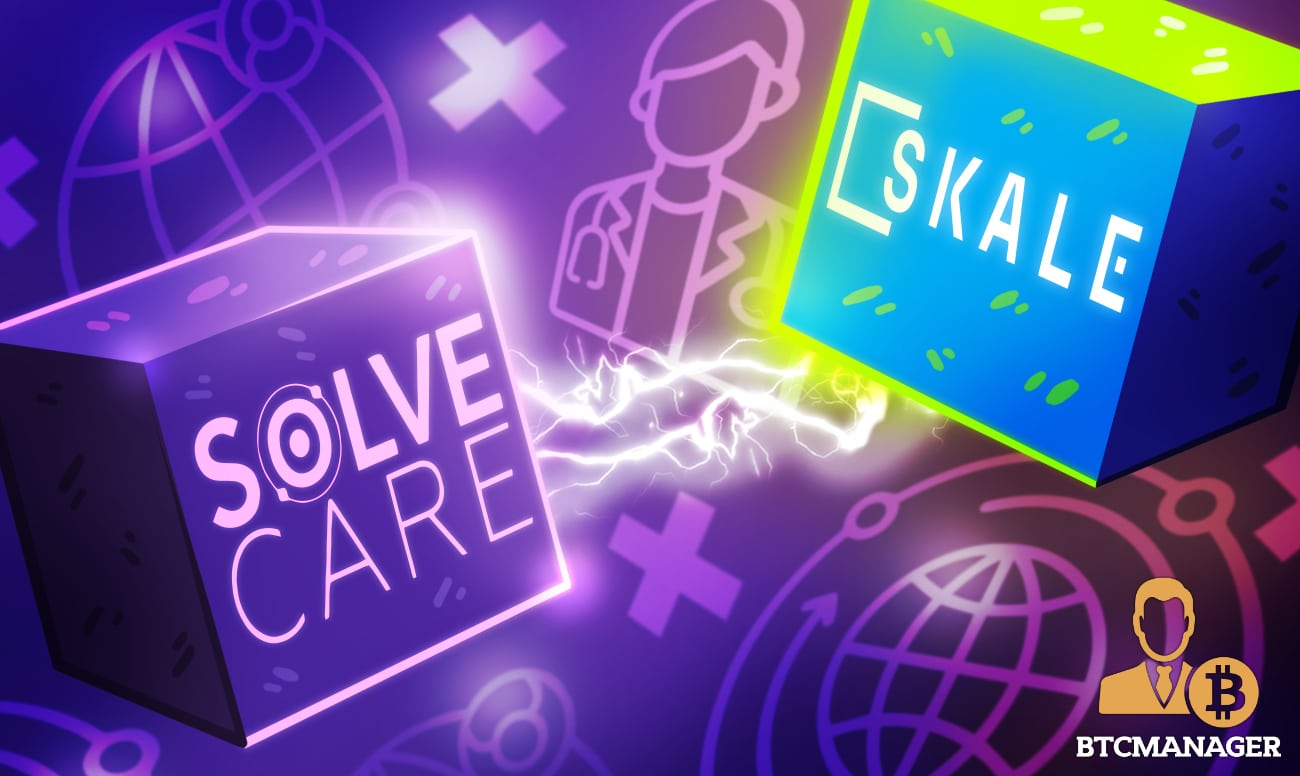 Solve.Care–an Ethereum-based, smart contract-driven platform for healthcare administration, coordination, and payment management, has partnered with the SKALE Network, according to a press release on Feb 9.
Solve.Care to Leverage Scalability and Flexibility of the SKALE Network
Through the partnership, they will run CARE network for users across the globe. Specifically, Solve.Care will take advantage of the SKALE Network's interoperability with Ethereum to achieve even greater efficiency levels with better flexibility and speed to address patients' needs.
Concurrently, end-users leveraging the SKALE Network benefit from reduced costs. One major impediment that has significantly affected Ethereum's user experience is the rising transaction "Gas" fees.
As of Feb 10, the average Gas fee for any form of transaction stood at over $24.
By joining forces with a scalable, secure, and interoperable network, end users can save on costs. At the same time, there will be faster transaction processing.
Merging Blockchain and Healthcare
The creators of the SKALE Network say the platform is "elastic" and interoperable with Ethereum. From the network, users can take advantage of their modular architecture to launch dApps in a low-cost, scalable, and secure environment.
Commenting, Jack O'Holleran, the CEO of the SKALE Network, said:
"Using the SKALE network, we will be able to offer the advantages of a public blockchain network needed in healthcare while offering the cost and speed efficiencies of a private blockchain network, with the patient at the core."
SKALE Network for Cost Reduction and Speed
Pradeep Goel, the CEO of Solve.Care, pointed to the benefits of blockchain in healthcare.
However, he also highlighted challenges, especially around rising transaction fees, scalability, and processing speeds.
Their collaboration with the SKALE Network helps address some of these concerns and accelerates adoption.
He said:
"By using SKALE Network's innovative approach, we will be able to address these concerns and help accelerate the global expansion strategies that we have in place to get us closer to realizing our unwavering mission in making healthcare work better for all of us."
In January, Solve.Care became the official member of the Blockchain Research Institute (BRI). They aim to take the "next crucial step in furthering our goal of redefining healthcare and achieving better services and outcomes for everyone."