Ethereum Marketplace LocalEthereum now Enables External Wallets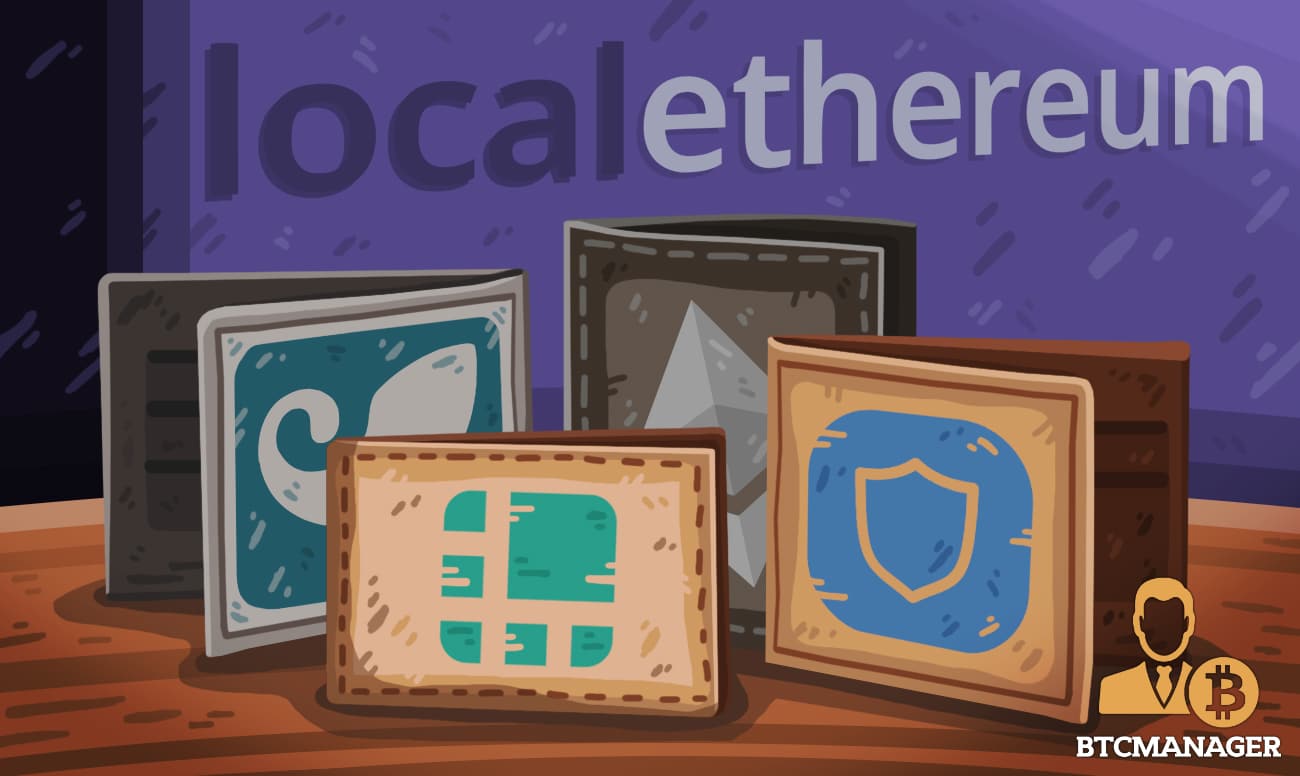 LocalEthereum, one of the largest decentralized peer-to-peer Ethereum marketplaces, now enables users to connect external wallets to their account instead of using a username and password combination, the company announced in a press release on October 22, 2018.
LocalEthereum Integrates with Popular Ethereum Wallets
Cryptocurrency marketplace LocalEthereum has added support for users to sign in with external ethereum wallets, enabling users to choose whether to create a password-protected account or a wallet-protected account.
LocalEthereum is a decentralized peer-to-peer marketplace that enables cryptocurrency traders to anonymously buy and sell ether (ETH) in exchange for fiat currency. The platform does not hold user funds and utilizes Ethereum smart contracts to execute trades between transacting counterparties, providing a level of fund security that centralized exchanges never could.
However, what made LocalEthereum stand out from other dApps is that it uses usernames and passwords to connect users, rather than using a browser extension such as MetaMask.
(Source: LocalEthereum)
According to the company's October 22, 2018, press release, the company decided to enable clients to connect an external wallet such as imToken or the previously mentioned MetaMask, instead of LocalEthereum's built-in web wallet.
What Does This Mean for Users?
Choosing between standard and external wallet accounts on LocalEtherum
(Source: LocalEthereum)
LocalEthereum's update could increase their user base, as many people looking to trade on their platform hold ether on third-party wallets but want the safety that comes with decentralized apps.
The new update will not affect users' privacy, as all messages and transactions will remain encrypted using the same technique. The user's' funds will also never touch LocalEthereum's server. What will be different, however, is the log-in flow, and the separation between LocalEthereum and the user's wallet.
By using an external wallet, users will be able to bypass built-in wallets as a go-between when buying and selling ether, the company explained in their release. The platform will detect the user's wallet address automatically, and their wallet will integrate with the escrow smart contract directly.
Users won't have to remember a password, as the signature from their external wallets will be used as a key to their accounts. The company sees this as a positive development, as it increases security in a time when passwords are "quickly becoming obsolete."
However, despite this being a positive step forward for the company, LocalEtherum still points out the pitfalls of this login method. To use their accounts on multiple devices, users will need to export the same wallet to each device they want to use.
For users still on the fence on which login method to use, the company recommends sticking to using a password-protected account, as changing between the two options can be done at any time after sign up.