Ethereum Name Service (ENS) Accounts Grew 30x in 4 Months, Data Shows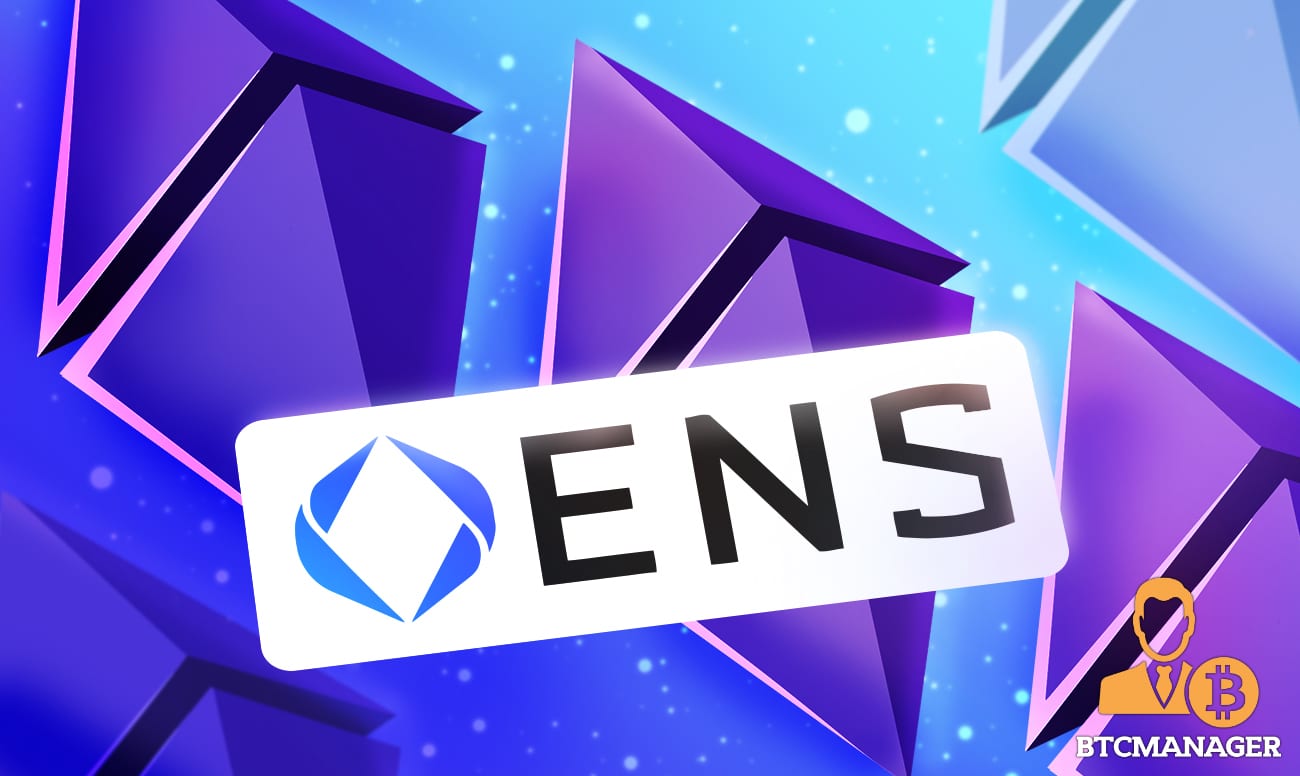 There was a tremendous uptake of Ethereum Name Service (ENS) accounts within the community in June, a new report by Etherscan—a block explorer, reveals on July 15.
ENS Accounts Spike 30X in 4 Months
Staggering statistics show that the user base grew by 30X from February to June 2021.
ENS maps and links human-readable addresses with Ethereum addresses, metadata, or content hashes. The solution is a new naming and lookup system that efficiently and quickly links up information to a name, a suitable addition to the digital age.
It has parallel similarities with the Domain Name Service (DNS) that torpedoed internet adoption by linking human-readable accounts with 'complex' and machine-identifiable IP addresses.
The provider makes this linkup as decentralized and secure as possible to propel crypto adoption to the masses.
Dropping Gas Fees, Cyclic Bull Market Drivers for ENS Adoption
Etherscan attributes the surge in adoption to several factors.
Chief among them was the cyclic bull market of 2020 and 2021, where crypto and Ethereum prices posted incredible gains.
Subsequent performance made crypto assets, most of which were Ethereum-linked, popular, dominating news headlines, driving interest.
The report also pointed out that falling Gas prices also have turbocharged interest and adoption in recent days.
Data shows that there was a direct correlation between uptake and falling Gas prices. The rise of the latter appeared to disincentivize the use of the new blockchain-facing naming system.
Besides, the provider actively promoted the service by distributing free ETH for setting up ENS.
On top of this, the ENS' innovative naming tags remained attractive to end-users.
ENS Accounts Linked to $371 Million of Value, Provider to Generate $2.3 million as Annualized Revenue
Interestingly, while analysts would expect ENS holders to store or associate their easy-to-find addresses with a tiny bit of value, the report notes that account holders are confident.
Cumulatively, they held around $371 million of ETH, wETH, USDC, and UNI.
Given the confidence of account holders and the projected rate of adoption of ENS accounts, Etherscan projects the provider to generate an annualized revenue of $2.3 million.
Earlier on, BTCManager highlighted ENS as one of the most prominent dApps.