Ethereum Name Service (ENS) Announces Support for .xyz Domain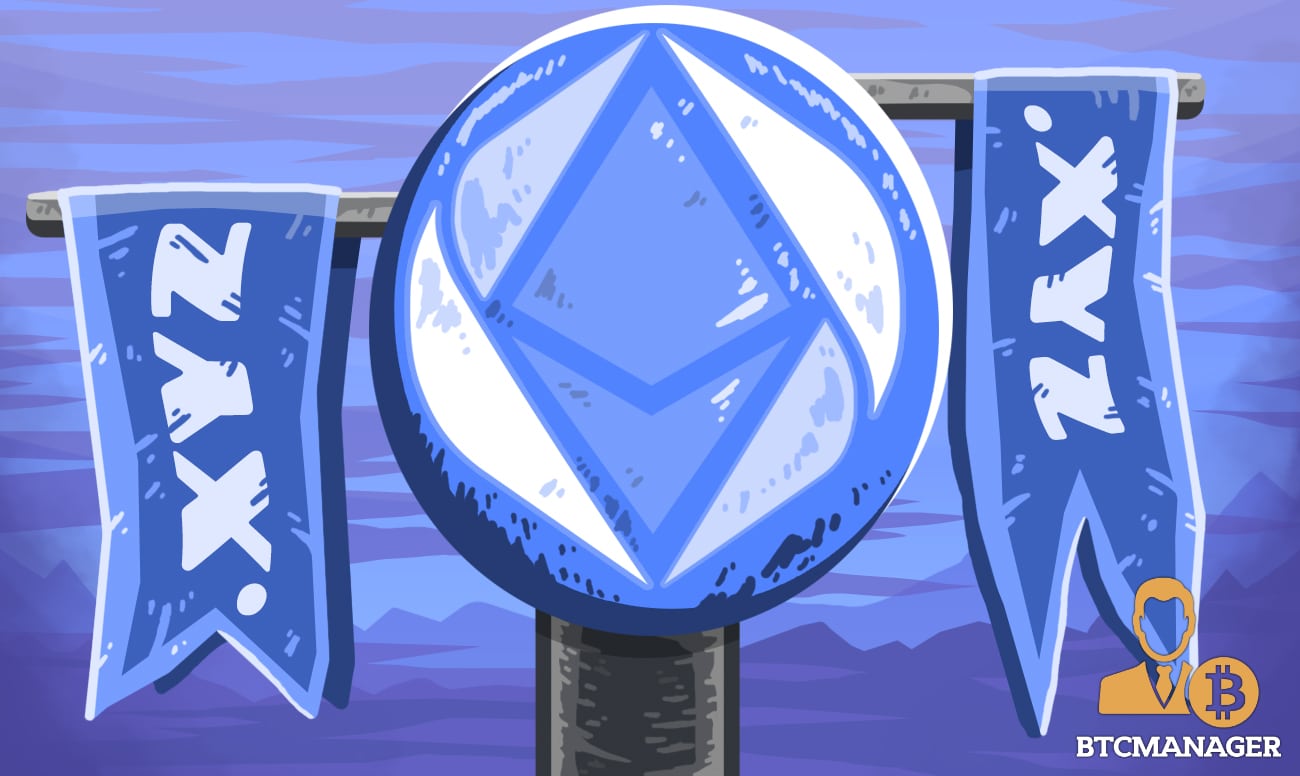 Respite came knocking for ENS users amidst the current crypto market downtrend, as the Ethereum Name Service announced on September 5, 2018, that users will now be able to claim their own .xyz domain name on the ENS platform. According to a Medium post, the feature was successfully tested on Ropsten network, before getting a go-ahead for the ENS main net.
Own a Domain on ENS
The Ropsten testnet is generally used as a test environment before the code changes or enhancements are moved to the mainnet.
The announcement implies that anyone who currently owns a .xyz domain name (regardless of the DNS registrar purchased from, will now be able to claim the identical name in ENS' mainnet. A claimed web address can be used in the same capacity as any other .eth name including the integration with a digital wallet, the creation of sub-domains, and naming smart contracts (EDCCs), among other things.
In discussing the benefits of the technology, Daniel Negari told BTCManager that "following the innovation of replacing IP addresses with domain names, you can now use a .xyz as your wallet address on supported partners, and likely soon to be everywhere. You can send and receive Ethereum to a memorable address, like BTCmanager.xyz for example, instead of using your default Ethereum hash, something like 0xf7004095d2d81fe3b5937241c106aace6d6e8e4a for example."
As stated in the blog post by Nick Johnson, editor of ENS, the process for claiming an .eth address can roughly be summarized in three steps.
To start, one must set up DNSSEC signing onto the existing .xyz domain name. Once the DNSSEC is all set up, the user will be required to add a DNS TXT record with a name and format to help ENS verify what ETH address should be given ownership of the requested domain.
The final step entails claiming the ENS address at DNS name claim tool. Post-transaction approval, users will officially own the desired .eth address. From there, according to Negari:
"All .xyz domains are now equipped with the power to take advantage of this technology. We have over 200 registrar and reseller partners around the world and .xyz domains have been registered in 230 countries and territories, so we're happy to say that the rollout of this technology is truly a global one."
As a safety measure, users can opt to visit this tool and enter the domain name to verify that the individual has claimed the .eth address. For readers who'd like to get a detailed go-through about setting up an .eth address, please refer here.
ENS Integration on the Rise
As far as future developments are concerned, Nick Johnson stated,
"We're rolling out our ENS support initially on .xyz to give it a test drive, but the best thing about this is that it doesn't require any cooperation or permission from each DNS TLD. Once we've had a chance to see how it works, we plan to roll it out to all other DNS TLDs that support the necessary features — which is almost all of them."
ENS integration can be seen making a steady rise in the DLT and crypto world. BTCManager reported on August 13, 2018, that the Gitcoin team has been funding bounties for developers who would help integrate ENS into dApps.
If you'd like to get a better idea about the ENS, feel free to go through this write-up published by BTCManager in December 2017.
The following article was co-authored by Priyeshu Garg of BTCManager.