Ethereum Name Service (ENS) Officially Launches Governance Token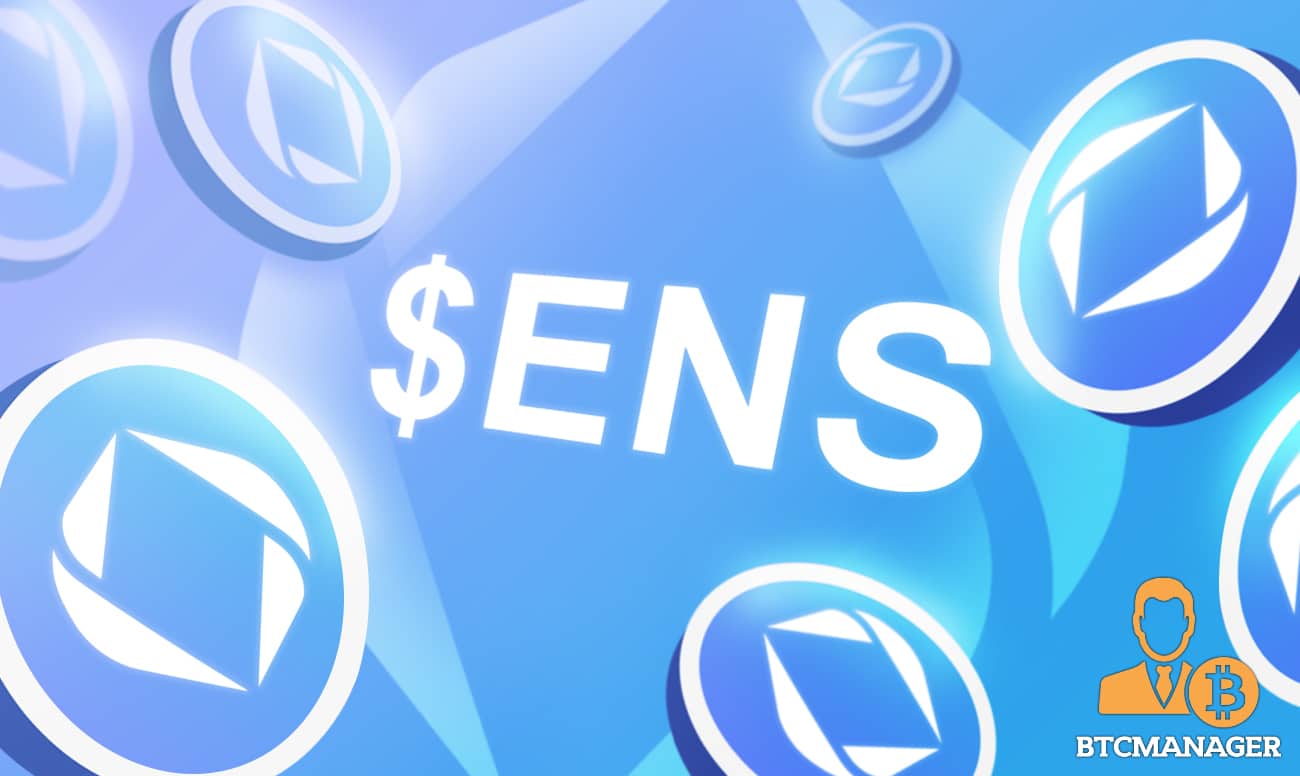 Decentralized naming system Ethereum Name Service (ENS) has unveiled its governance token $ENS, with holders being able to vote on certain provisions in the proposed ENS constitution.  
One-Quarter of Total ENS token Supply Airdropped to Users
The team behind ENS announced the launch of ENS tokens via a blog post on Monday (Nov. 8, 2021). According to the announcement, users can claim their $ENS token airdrop until May 4, 2022. 
Also, 25% of the total tokens in circulation will be airdropped to owners of .eth domain names. Meanwhile, unclaimed ENS tokens after May 2022 will be sent to the decentralized autonomous organization (DAO), treasury. 
With the governance token already launched, holders would be able to vote on the proposed constitution, which contains a set of rules on how the ENS ecosystem should be governed. Through the ENS DAO, the first issue for token holders will be to vote on price oracle, pricing, and the allocation of existing community treasury and future revenue. Meanwhile, the ENS team already mentioned the first function of the DAO, stating: 
"Specifically, we wish to have the ENS root multisig pass over control of the existing ENS treasury, its future funds, and control of the .ETH registrar contract that is in charge of the pricing and registration mechanism for .ETH names. The first order of business for the ENS DAO will be to formally request these from the ENS root multisig key holders."
ENS, which currently ranks number 186 according to Coingecko with a market capitalization of $527.9 million, reached an all-time high (ATH) of $54.12 after the launch of the governance token before retracing. Meanwhile, the fully diluted valuation at the time of writing stands at $4.687 trillion. 
As reported by BTCManager back in July, the number of monthly ENS users increased 30x within four months, between February 2021 and June 2021. The figure skyrocketed from 1000 accounts in March to over 10,000 in June, indicating massive adoption.
Later in August, the Ethereum Name Service was integrated with the centralized Web, enabling individuals to import their regular domain name on the centralized Domain Name System (DNS) into ENS. The development also allows people to receive payment in BTC, ETH, and other cryptocurrencies.