Ethereum price can drop to $1,000 over FTX sell-off, analyst warns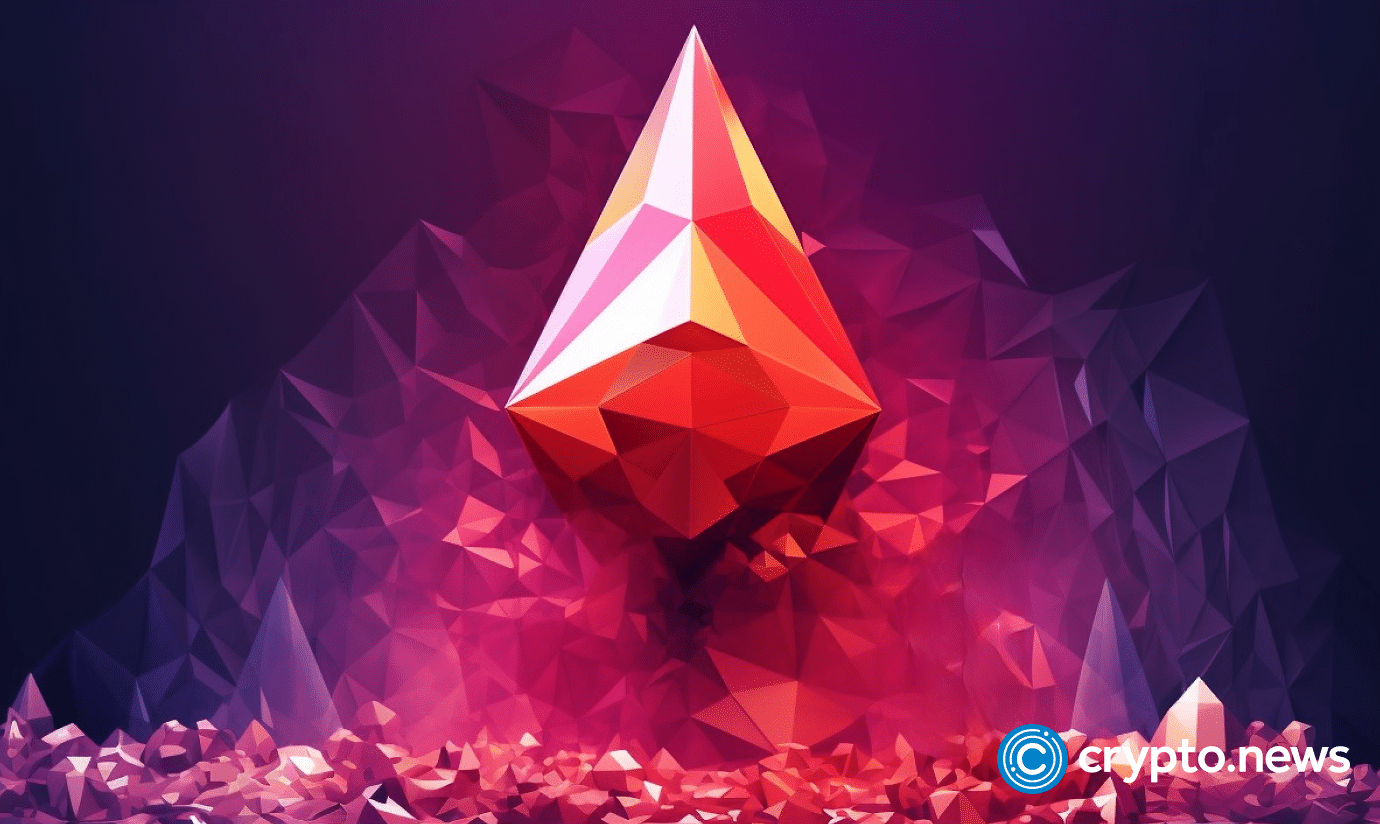 A Matrixport analyst envisions a scenario, where Ethereum price can "materially drop lower" by the end of the year.
Ethereum (ETH) price can go down to the $1,000 mark should the cryptocurrency decline below $1,500 amid a possible sell-off initiated by FTX creditors. A Matrixport analyst said in a recent research report that FTX creditors could trigger an "overhang for altcoins for the rest of the year" if they get a green light from a US court.
"A decline below $1,500 could bring back the idea that Ether could decline to $1,000 — a level that would appear justified based on the revenue projection from the Ethereum ecosystem."

Matrixport analyst
The analyst notes ETH at current prices is below the 50d MA, which is a bearish sign. Besides, Ethereum is underperforming Bitcoin as the trend (20d) MA shows ETH/BTC ratio is decreasing, the analyst added. As of press time, ETH is trading at $1,611, according to CoinMarketCap data.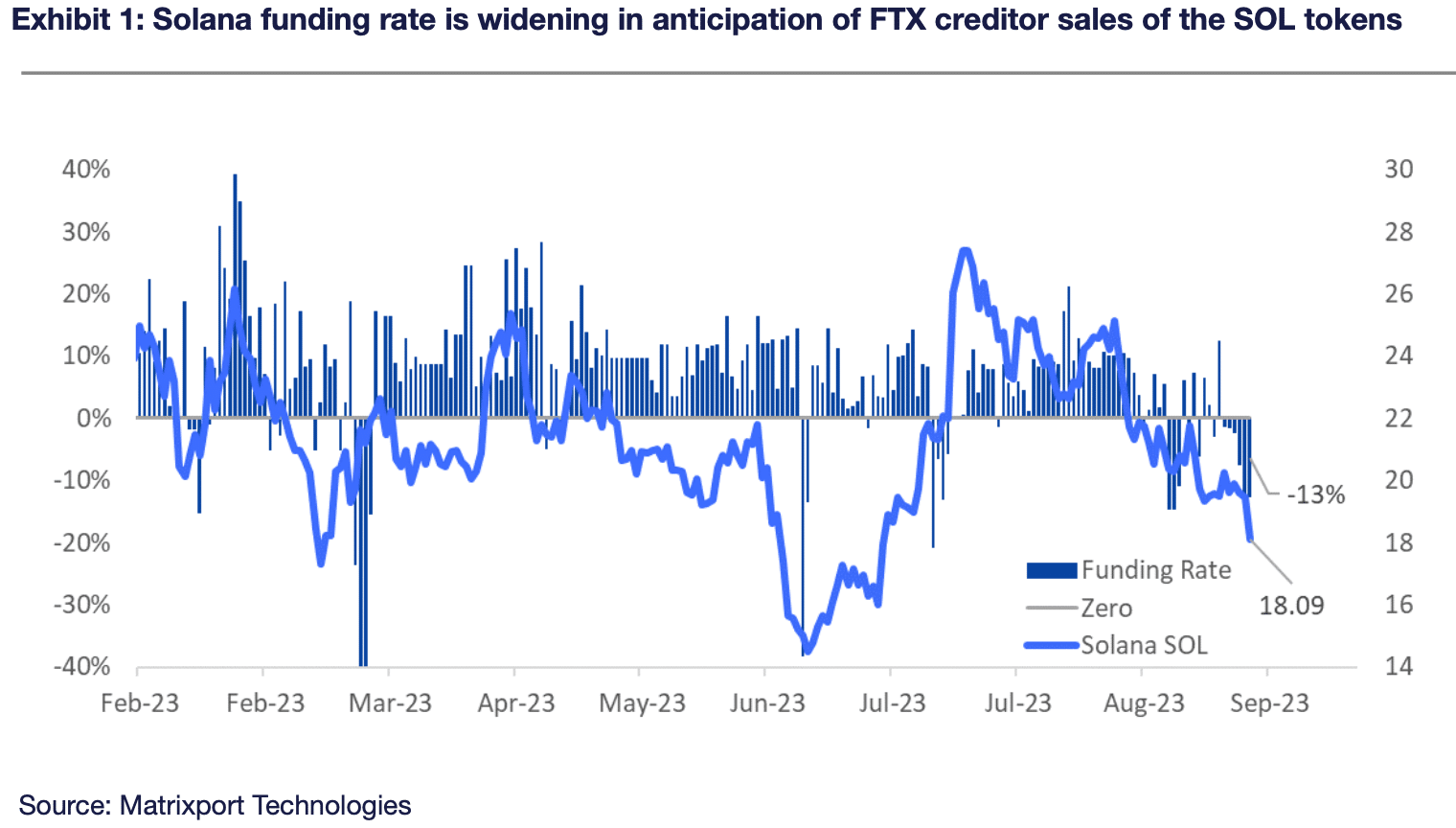 However, ETH is not the only crypto vulnerable to adverse movements in anticipation of FTX sales. Solana's native cryptocurrency SOL is facing a negative funding rate (-14% annualized) and could decline even further, which makes the analyst put significant target levels at $15 and $10. Currently, SOL is trading at $18,4.
The FTX drama can even affect Bitcoin (BTC) price. The largest by market capitalization cryptocurrency might squeeze if the August Consumer Price Index (CPI) rises further and the collapsed crypto firm FTX gets approval for liquidation.
According to CrypNuevo, the market analyst on X (formerly Twitter), there might be a market-wide "bloodbath" if both events, set for Sept. 13, happen together. Yet, Santiment data indicates investor sentiment is still optimistic for Bitcoin as the ratio of BTC transactions in profit to loss is still positive.
As crypto.news earlier reported, FTX bankruptcy estate manages a $3.6 billion portfolio in crypto, including around $1.16 billion in SOL and $560 million in BTC.