Ethereum Scaling Project Raiden Network Set to Release Bespin Mainnet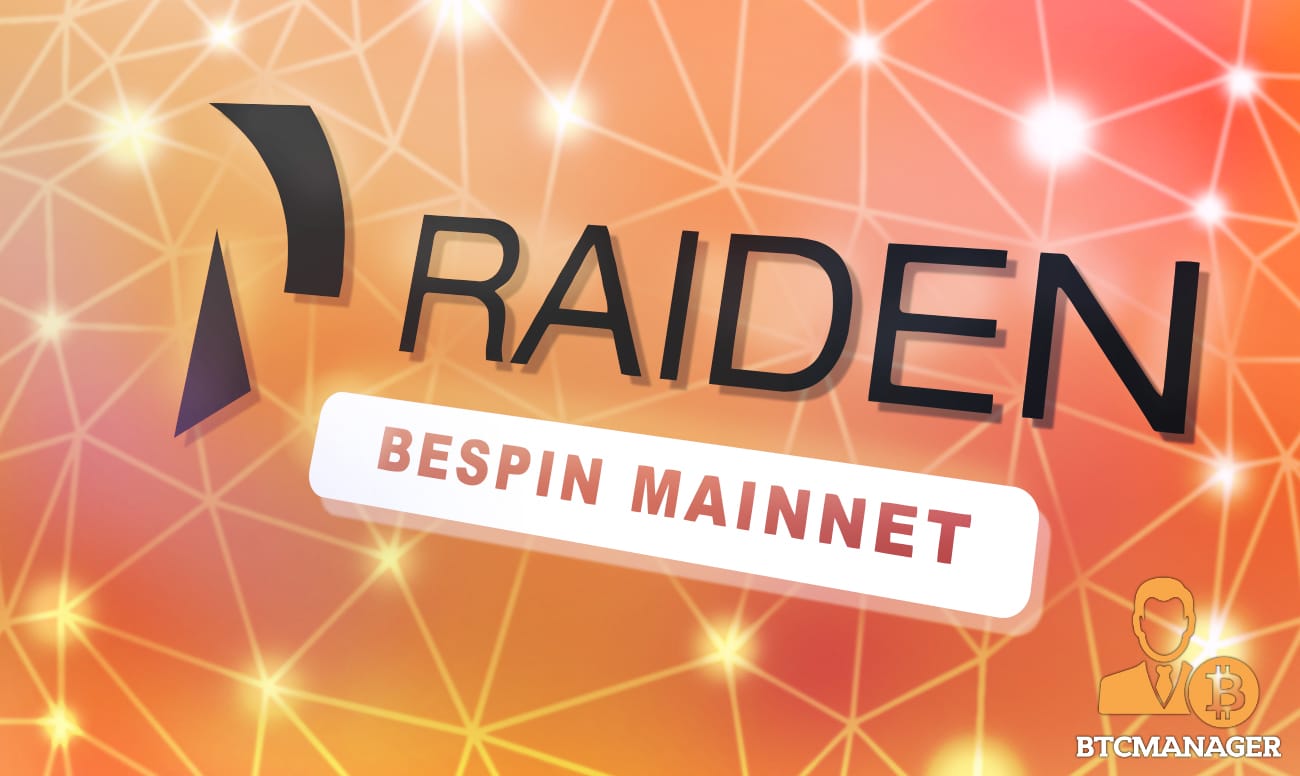 Ether's scaling solution, the Raiden client, aims to rollout Bespin Mainnet on its network. The Bespin update will ensure the Raiden Network stabilizes the bugging issues on its transport layer. Moreover, it will push up the date of the full release of the Raiden Light Client project.
What's New
According to the Raiden devs, the transport layer issues have cost the team a significant amount of time debugging the transport layer. Additionally, the synchronization times have been a pain in the back for the network users. However, with the release of the Bespin mainnet, the stability of the transport layer is now reliable and fast.
The Raiden network's team spoke about the release, saying:
"One additional thing that we're very excited about is that the Bespin release on the mainnet will be followed by the Raiden Light Client release on the mainnet very soon. We encourage anyone interested in doing fast, cheap, and scalable payments on Ethereum to try Bespin." 
Among the additional features is the different endpoint for depositing and withdrawal services to the UDC contract. The addition is imperative for users to have access to the Raiden Service Bundle. The Raiden network is also retracting its focus from Matrix room services. The move will boost the network's reliability, reducing the workload on the Matrix servers, 
Ethereum Stands Advantageous
Following the release of the Bespin Network, the Ethereum blockchain users transacting on the Raiden network might forget the scalability issues that are currently clouding Ethereum. The Bespin release's main purpose is to formulate a scalable network where payments are fast and cheap.
Scalability is an issue every Ethereum blockchain user is uncomfortable with, not forgetting the deafening gas fees that still stand. Earlier this year, Vitalik Buterin shed light on the problems facing the Ethereum network at a podcast. He's hopeful that ETH 2.0's sharding and other updates rollout, Ethereum, will steadily circumnavigate its scalability issues.
Alderaan Smart Contracts
Late last month, the Raiden Network released the Alderaan Mainnet to help projects integrate Raiden into their Decentralized Apps comfortably. The Alderaan mainnet came bearing gifts such as allowing mediating nodes to reap benefits. Aside from top-notch security, it also reduces the workload on nodes, giving them the ability to work without being online.
The Bespin mainnet will still use the same smart contracts, so security on Bespin's release is premium. However, according to Raiden's team, the Bespin release uses Alderaan smart contracts because its deployment is still at the BETA stages on the Raiden Network.