Ethereum struggles below $1,750, TWT and InQubeta can reach $1 in 2023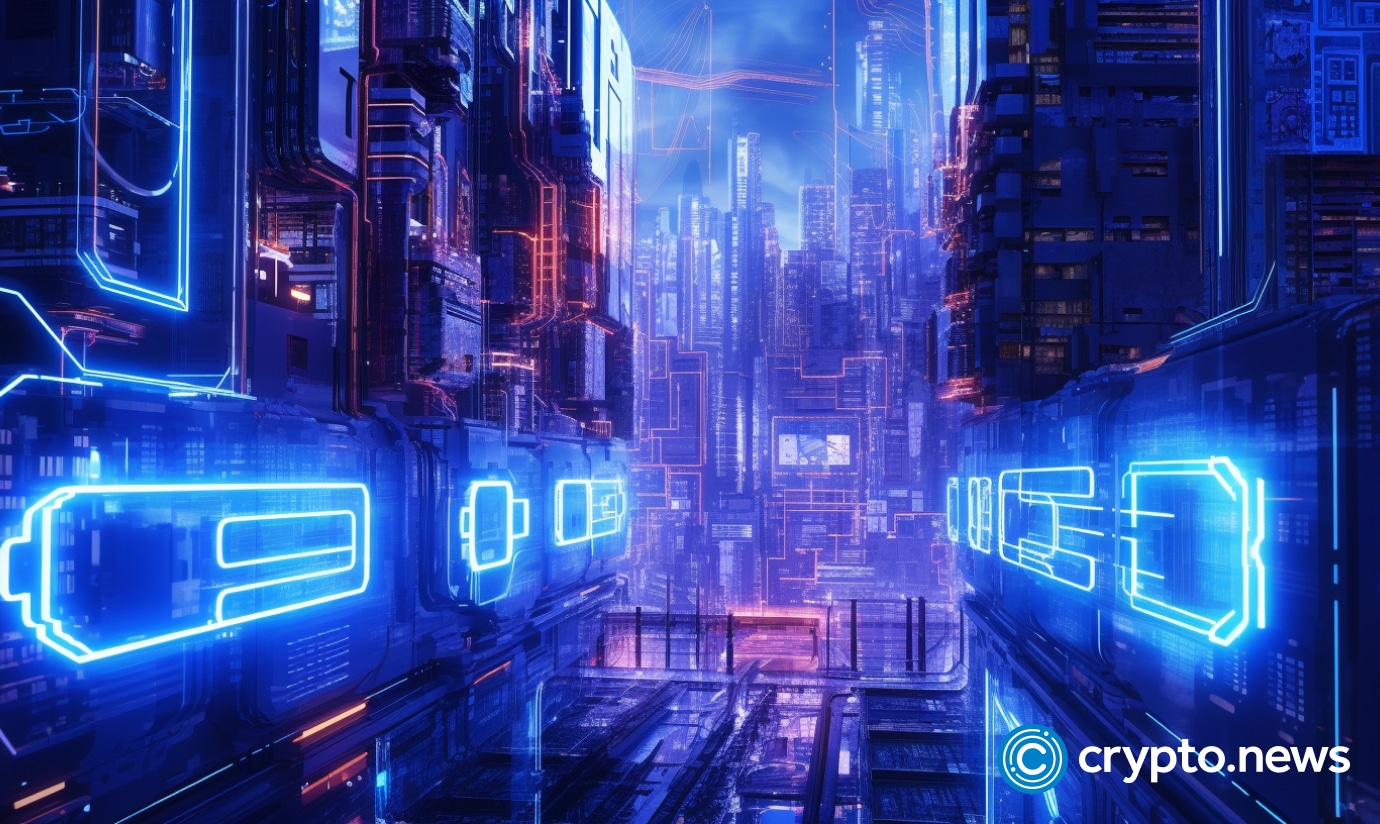 Lately, there has been a lot of uncertainty around regulations which has negatively impacted the cryptocurrency market. As a result, ethereum (ETH), the top alternative cryptocurrency, has decreased in value and fallen below the $1,750 threshold. This drop is part of a broader bearish trend that has affected the crypto market over the past week.
However, amid this challenging market environment, some tokens have defied the odds and shown bullish potential. Among them are Trust Wallet Token (TWT) and InQubeta, which have caught the attention of crypto analysts.
Let's explore these tokens and why they are poised for growth.
Trust Wallet Token: inching toward $1
Trust Wallet Token (TWT) has been gaining traction in the crypto market, trading around $0.94 and inching closer to the $1 mark. TWT is the native cryptocurrency of Trust Wallet. This mobile wallet provides secure storage and management of various cryptocurrencies.
TWT serves multiple purposes within the Trust Wallet ecosystem, including reducing fees, participating in token sales, and accessing exclusive features.
The token's prices can grow due to its utility and the expanding user base of Trust Wallet. As more individuals adopt Trust Wallet for their crypto needs, the demand for TWT is expected to increase, potentially pushing its value to $1 and beyond. 
TWT has a strong foundation and good prospects, making it a good option for investors who want to achieve long-term gains.
InQubeta: powering AI crypto crowdfunding
InQubeta is an AI project that has gained attention for its unique crypto crowdfunding method. The project has finished its beta presale and is now in the next presale phase, attracting a lot of investor interest. The token's price has increased by 25% during this new stage, indicating the project's growing confidence and possible investor excitement.
At the heart of InQubeta lies its fractionalized non-fungible tokens (NFTs) structure that aims to shape AI crypto crowdfunding. By leveraging fractional ownership, InQubeta enables investors to participate in AI projects by owning fractional shares represented by NFTs. This democratizes access to the AI sector and opens up investment opportunities for a wider audience.
QUBE, a deflationary and unique token, powers the InQubeta ecosystem. QUBE holders benefit from a 5% sell tax allocated to a rewards pool. By staking their assets, QUBE holders can actively contribute to the ecosystem's growth and receive rewards from the pool. InQubeta has also undergone comprehensive security audits by renowned firms Hacken and Block Audit.
With over $500,000 raised during the presale, InQubeta continues to gain momentum. The demand for QUBE during the presale token points to investor interest in its AI crypto crowdfunding concept. The stage one presale phase is underway, and participants can join with a minimum investment of $50.
InQubeta accepts multiple payment options, including bitcoin (BTC), USDT, and BNB, ensuring accessibility for many investors.
Conclusion
Tokens of Trust Wallet Token and InQubeta have shown resilience and are poised for growth. Trust Wallet Token has utility within the Trust Wallet ecosystem, while InQubeta has a unique fractionalized NFTs structure reshaping AI crypto crowdfunding. Both have the potential to reach $1 in the coming months, making them investment options users can explore.
Disclosure: This content is provided by a third party. crypto.news does not endorse any product mentioned on this page. Users must do their own research before taking any actions related to the company.