Ethereum whales move 79k ETH to Gate.io and Coinbase
Four ethereum (ETH) whales moved 78,900 coins to Gate.io and Coinbase over the past 24 hours. The shifting comes while the ETH price declines slightly in the mentioned timeframe.
According to data provided by Whale Alert, the latest transaction, 15,000 ETH, was sent to the California-based crypto exchange Gate.io. The address still has $859 worth of cryptocurrencies left.
Moreover, the remaining three transactions — each containing 21,266 ETH, 21,296 ETH and 21,338 ETH — were sent to the Coinbase exchange over the past 24 hours, Whale Alert's data shows.
Per the data provider, the total amount of the assets moved in these four transactions is worth roughly $150.3 million.
The movements come while the ETH price slightly declines over the past 24 hours, falling by 0.23%. Ethereum is trading at $1,905 at the time of writing, with a total market capitalization of $229 billion — with an 18.9% market share.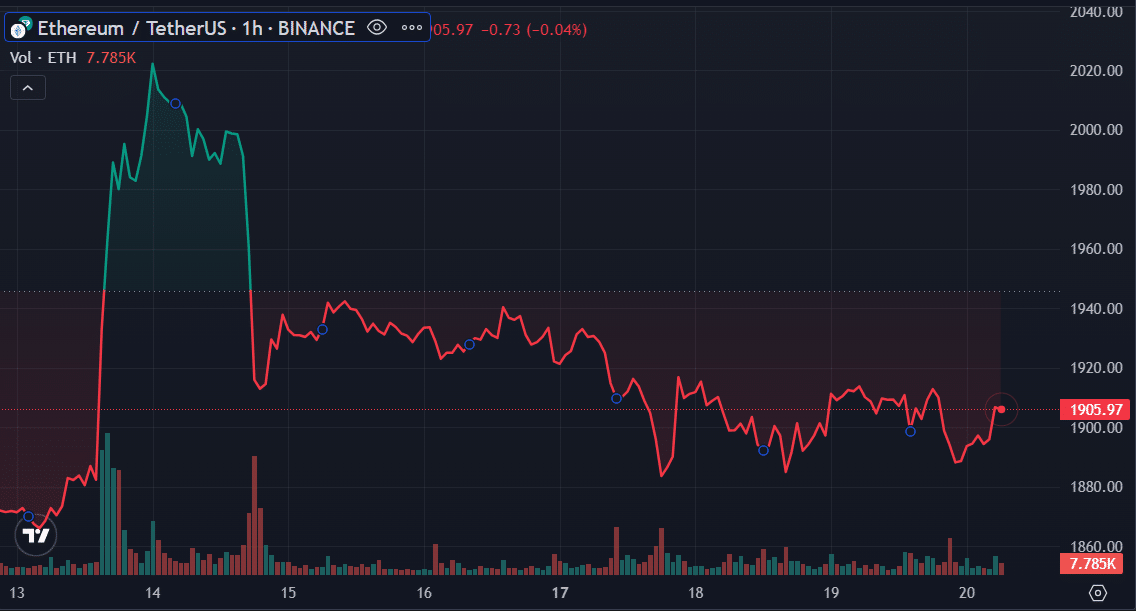 However, Ethereum's 24-hour trading volume has risen by 6.16%, surpassing the $6 billion mark. The asset is still down by 6% from its local top of $2,026 on July 14.
This is not the first time ethereum faces a major move into crypto exchanges over the past few days. On July 19, a dormant ETH wallet containing 61,216 coins totaling roughly $116 million went live. It moved its assets to Kraken exchange.