eToro Cryptocurrency Debit Cards Coming in Q2 2020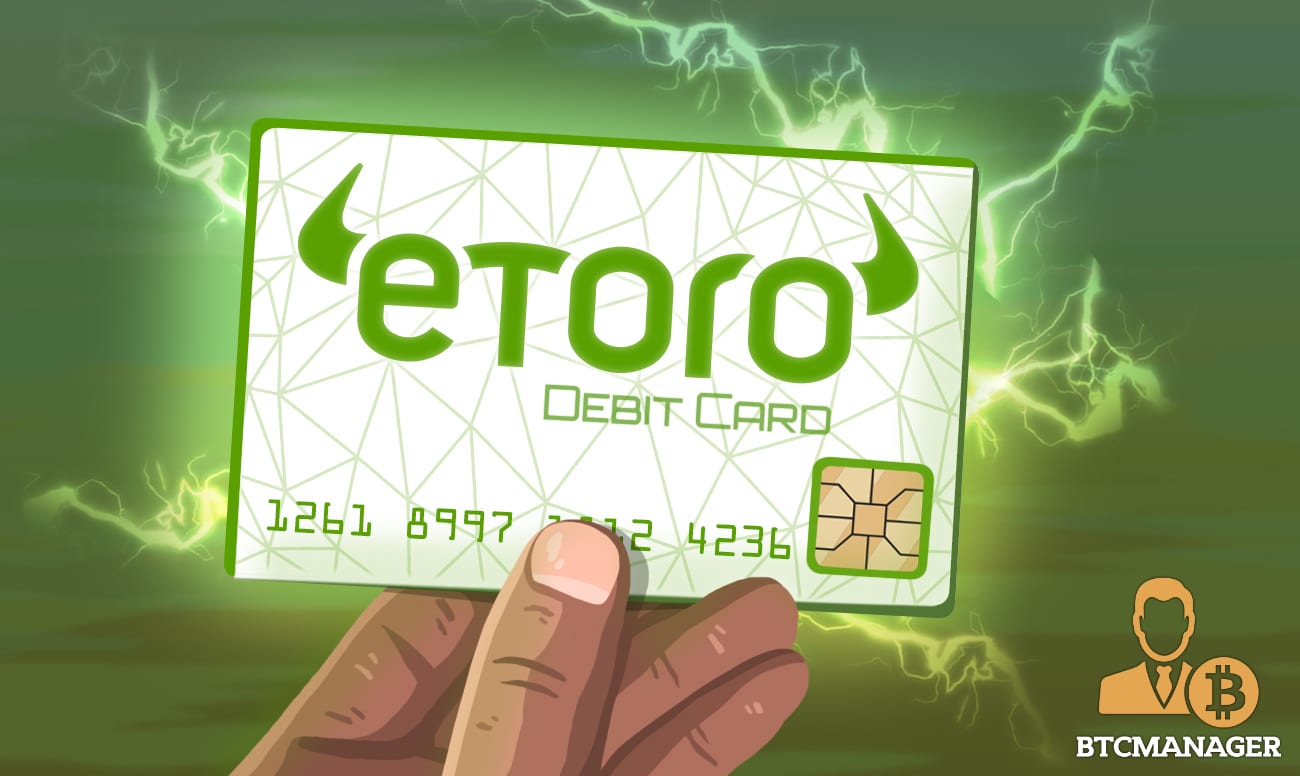 UK-based social trading platform eToro is poised to launch cryptocurrency-enabled debit cards in Q2 2020, reports Business Insider, December 9, 2019.
Bringing Crypto to the Masses
In a bid to make the use of cryptocurrencies a mainstream phenomenon, UK-based cryptocurrency trading firm eToro is seriously considering launching digital currency-enabled debit cards in Q2 2020. In doing so, eToro will be joining the likes of Wirex, another UK crypto/banking firm as well as industry titan, Coinbase.
According to images and emails accessed by Business Insider, users will be able to spend their eToro earnings via the card; they will also be able to set up recurring payments through the card.
Understandably, the debit card will initially be launched in the U.K. and depending upon its commercial success, the firm will contemplate exporting the card elsewhere in the world.
With the new debit card, eToro hopes to enhance the customer experience for its almost 12 million strong user base. The firm said that with a crypto-enabled debit card, it will be able to streamline its digital currency offerings even more. The report reads in part:
"By offering users a convenient way to withdraw and spend their funds, eToro is further streamlining its services. This should help boost customer satisfaction and make the app stand out from some of its competitors, like Freetrade. And given that the fintech already has a large user base, there are many customers who could opt to sign up for the debit card."
Crypto Trading Space Getting Increasingly Competitive
The entry of eToro in the crypto debit card space should hardly come as a surprise. In recent times, the zero-commission cryptocurrency trading space has become congested with a plethora of market players.
As reported by BTCManager on August 9, 2019, U.S.-based fintech firm Robinhood International Ltd. was approved by U.K. financial watchdog, the Financial Conduct Authority (FCA), to operate as a cryptocurrency broker in the U.K.
Similarly, earlier in the year, crypto trading platform Coinbase stated it was launching its crypto debit card in Spain, Germany, France, Italy, and the Netherlands, in a bid to expand its business footprint across Europe.
On a more recent note, Binance cryptocurrency exchange U.S. subsidiary, Binance.US had announced that its users would be able to purchase digital assets using their debit cards.