Europe's Liechtenstein Wants to Become a "Blockchain Hub"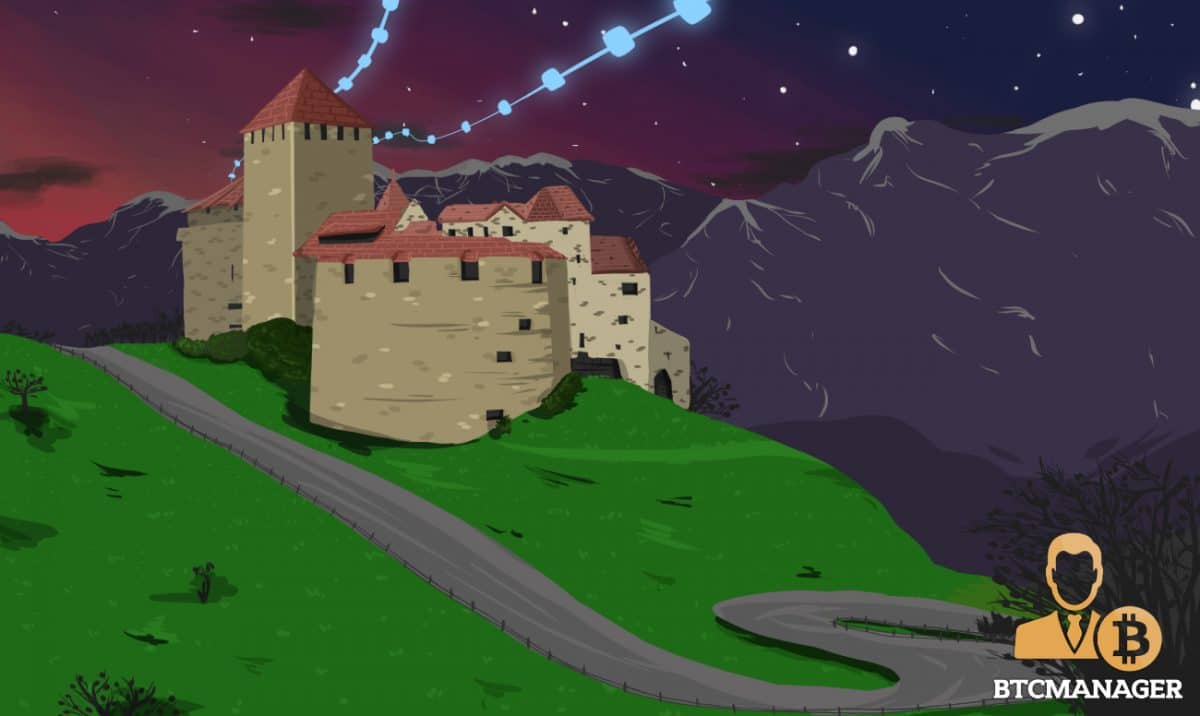 Who would think that a country, roughly a quarter the size of an Indian state and the population of a suburb, adorned with quaint valleys and fairytale castles could be a booming Blockchain enabler? Well, that seems to be the case, owing to the latest advancements in the cryptocurrency arena in Liechtenstein.
Royal Stamp of Approval
The main reason behind this is the low tax rate over the year which makes it a hotspot for financial services and consequently boasts more registered businesses than actual citizens.
The Crown Prince of Liechtenstein, Alois, has been signaling and inviting the cryptocurrency community to base their businesses in the state, as according to him, it is "the place to be."
Ethereum, the world's second-largest cryptocurrency behind Bitcoin, was created with the close involvement of Yanislav Malahov in 2013 in Liechtenstein.
Not one to stop, Malahov is now in the works of building another Blockchain startup, Aeternity, which according to him will be more extensible and convenient for smart contracts owing to lower costs – something better than everything that's come before.
As such, his obvious choice of building base was Liechtenstein.
The rise of 'Bitcoinstein'
One lucky encounter and Malahov's doors opened. After a meeting with one of the Princes of Liechtenstein at a conference, he was informed about the country's warm reception to cryptocurrency.
After giving it a brief thought, he knew his plans had found a geographical outlet.
"They're not putting any financial incentives in place, but they're making it really easy to incorporate a cryptocurrency business," he said.
Alluring cryptocurrency and Blockchain businesses to touch base here, however, is only a portion of this little country's plans.
It may be noted that Liechtenstein is a member of the European Economic Area (EEA), but not the European Union (EU) at large.
The beneficial part about being a member of the EEA is that all of the financial services based in Europe, including the cryptocurrency and blockchain affairs, can avoid the most dreadful of EU regulations while still trading across the continent due to favorable financial "passporting" rules.
Further, an announcement made by the Crown Prince Alois that implied the use of bitcoin as a day-to-day payment medium in the running of the Royal Family as well as the administration of the monarchy did not come as a surprise to many.
Alois has previously made mentions about diversifying his family's assets into digital tokens too. This kind of royal support has naturally created a positive impact for the sector in the country.
Monthly Blockchain meetups in the capital of Vaduz now have hundreds of people in attendance, from newly-founded crypto startups like Chainium and Vimana – not bad for a country the size and populace of Liechtenstein.
Still, Liechtenstein has a long cryptic line to be put behind it, owing especially to the talent pool being much smaller than regional competitors. Yet, perhaps the flowery fields and majestic architecture of Liechtenstein is enough to persuade crypto companies to base their businesses there.