EX SPORTS partners with IQ Protocol, launches NFT lending mechanism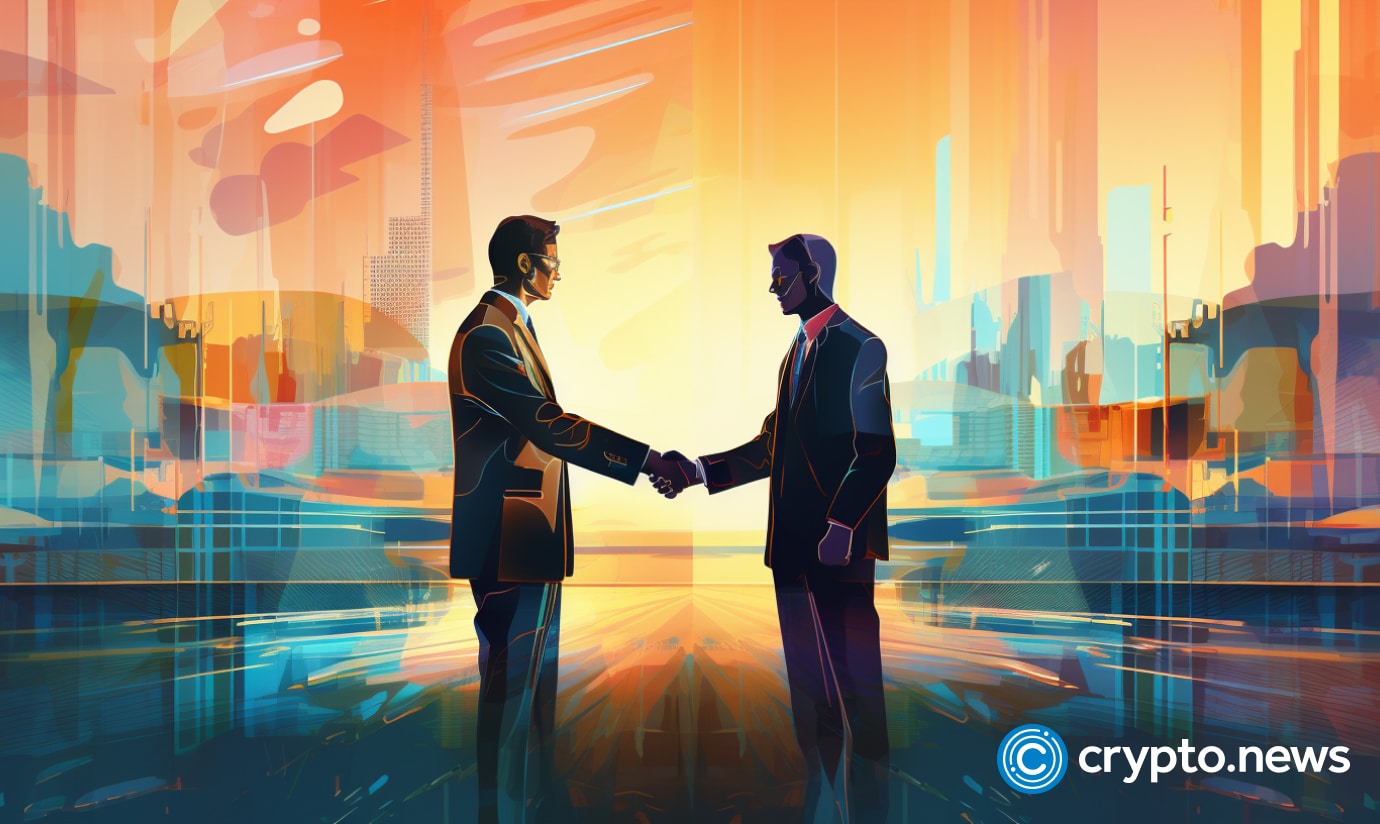 EX SPORTS, a web3 sports engagement platform, is partnering with IQ Protocol, a pioneer in decentralized lending solutions, to introduce a lending mechanism that will empower users to borrow non-fungible tokens (NFTs).
The aim is to merge IQ Protocol's lending tech with EX SPORTS' games, allowing users who can't afford NFTs to enjoy owning and using distinct digital assets.
Investors and enthusiasts who do not have the time to engage in gameplay actively can lend their NFTs, allowing their assets to generate revenue while making a positive contribution to the community.
The lending mechanism will find use in EX SPORTS' prime game, UrbanBall. The immersive street football game uses a distinctive character selection approach through physical tournaments. Chosen players earn royalty fees from NFT sales. By partnering with IQ Protocol, community members can back players by lending NFTs and engaging in exciting games.
The collaboration between EX SPORTS and IQ Protocol further opens more possibilities for lending NFTs in other use cases. For instance, EX SPORTS plans to offer NFT lending for streaming purposes, granting users access to exclusive content on the EX SPORTS TV platform.
NFT holders of renowned athletes will enjoy the added benefit of accessing free pay-per-view events. This feature can also seamlessly transfer to other individuals, fostering an inclusive and engaging sports community.
Furthermore, EX SPORTS envisions implementing NFT lending for ticketed events and memberships, such as gym subscriptions. This novel approach will enhance the overall user experience by providing flexible ownership options, enabling individuals to unlock the full potential of their NFT assets.
"EX SPORTS is thrilled to collaborate with IQ Protocol to bring NFT lending to the forefront of our platform," said Toli Makris, CEO at EX SPORTS. "We believe this innovative lending mechanism will democratize access to NFTs for our users and create opportunities for athletes and players to thrive. Through this partnership, we aim to build strong scholarship programs and nurture talent within the UrbanBall game, further enriching the experiences of our community."
The EX SPORTS and IQ Protocol partnership has the potential to reshape the NFT realm and elevate the gaming and sports entertainment sector. Through decentralized lending, EX SPORTS aims to empower users and facilitate broad engagement in NFTs.
About EX-Sports
EX-Sports is a digital sports-tech platform that takes fan experiences to the next level, connecting enthusiasts with athletes on a personal level. With a wide range of offerings, including web3 gaming, NFT collections, and streaming rights for sporting events, EX-Sports aims to redefine how fans engage with their favorite sports.
Download the EX-Sports App now:
– IOS
– Android
Follow us on social media:
– Twitter: https://twitter.com/ExSportsToken
– Instagram: https://www.instagram.com/exsports.io
– Telegram: https://t.me/exsports_official
About IQ Protocol
IQ Protocol is a platform built for the web3 sharing economy. Their peer-to-peer (P2P) NFT rental technology allows users to unlock the full utility of scarce digital assets at a fraction of the purchasing cost, redefining on-chain ownership and access.
The IQ Market unlocks access to web3 gaming items, exclusive real-world events, and more, for users.
The platform aims to be the go-to partner for web3 projects to showcase the utility of their digital assets to a global audience of active power users — frictionless, trustless, on-chain.
For more information about IQ Labs and the IQ Market, please visit our website and join our community:
Website | IQ Market | Medium | Discord | Twitter | Telegram | Reddit | YouTube | Link3
Disclosure: This content is provided by a third party. crypto.news does not endorse any product mentioned on this page. Users must do their own research before taking any actions related to the company.