Exclusive: Interview with Constantin Kogan, Co-founder at BullPerks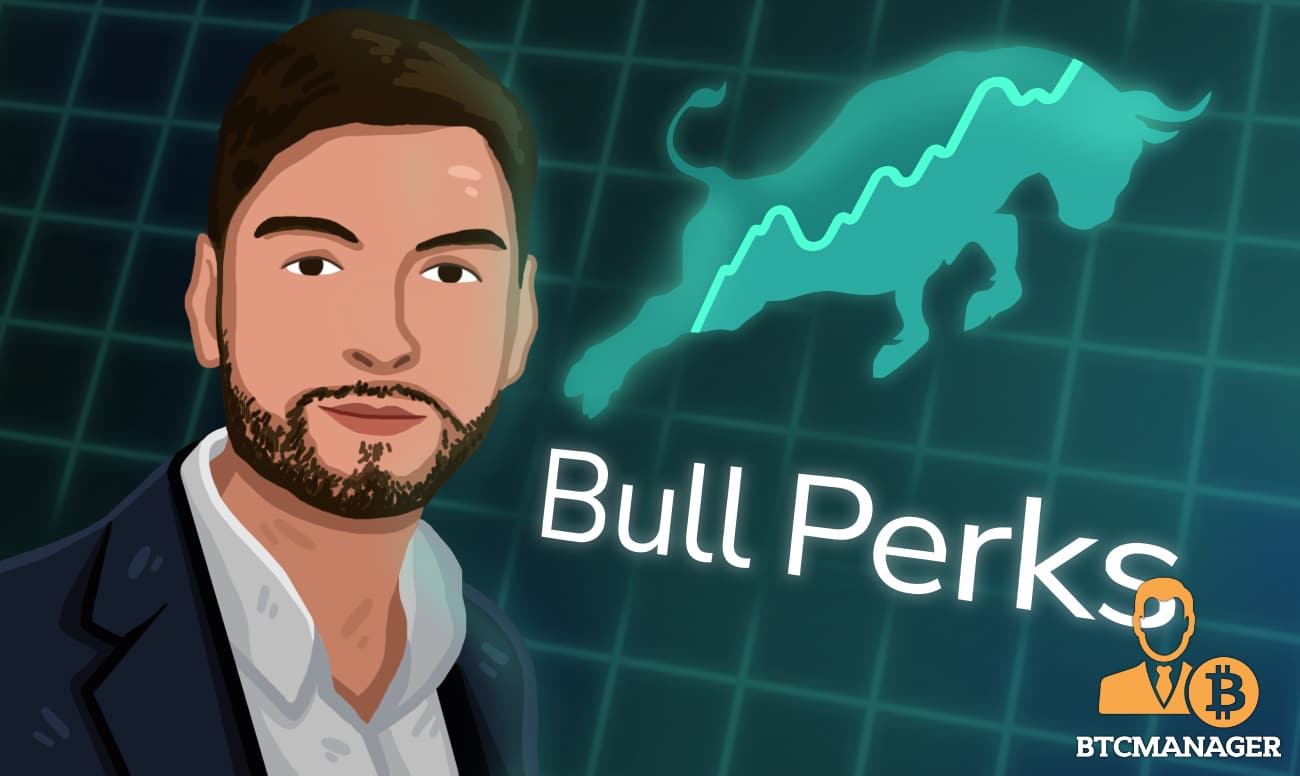 In this exclusive interview, BTCManager got the opportunity to interview Constantin Kogan, Co-founder, BullPerks — a community-dedicated decentralized VC and multi-chain launchpad. We ask Mr. Kogan about what influenced him and his partner, Eran Elhanani, to launch BullPerks, the platform's uniqueness in terms of services and products offered, and much more. The interview follows below.
BTCM: Tell us a little about what motivated you to launch BullPerks?
Kogan: We've been investors in the space for a long time. Mostly as angel investors but getting into top-quality projects as an individual investor is extremely hard. We looked at alternatives and saw whatever else was on the market wasn't affordable and you needed hundreds of thousands of dollars to get in and maybe get a $300-500 allocation. So we set our mind to change that and level the playing field and let average people get access to top deals just like VC's and maintain it affordable.
BTCM: What unique features and services separate BullPerks from competition?
Kogan: Many and we have an article and video with more comprehensive details in our social media channels but in short, we are both a decentralized VC and a multi-chain launchpad, so 2 projects under 1 roof using same token and have an adaptive tier system where we constantly monitor the token price and adjust tier levels according to that, so it's not set and just based on the amount of tokens you hold.
We also have time locks, so that if you invested in a deal then you have a certain time lock so that you can't invest in all deals so more people get to participate in deals.
We're also a real multi-chain launchpad platform.
Another aspect is we have skin in the game and invest in the deals we bring to our community so we win together and lose together so have our interest aligned and have to maintain high quality.
BTCM: What is the criteria for BullPerks to invest in a project?
Kogan: We're very picky! We check the team, token metrics, token usage, stage of the project, backers, initial market cap, market trends, competition, vesting schedules of the team, advisors and investors, and more!
BTCM: Can you share the names of some popular and influential projects you have invested into date?
Kogan: Together the co-founders have invested in probably over 100 projects to date. We invested in infrastructure, protocols, Defi, NFT, Gaming, exchanges. Many of them can be found on our website.
BTCM: Tell us a little about the utility of the BLP token.
Kogan: You need to hold the token to be able to invest in our projects whether it's on the decentralized VC or the launchpad. Based on the amount you hold we determine your tier.
In the future, there will be more use cases.
BTCM: What are the security measures in place at BullPerks?
Kogan: We're doing 2 separate audits to be on the safe side regarding the smart contracts.
In regards to the projects then we're doing serious DD before we choose them.
BTCM: Can you share with us a little about what's in the pipeline for BullPerks for the rest of 2021?
Kogan: All I can say is the best is yet to come and we're just getting started. Until now it was building the basics and the structure, but now comes the real fun of locking the best deals, expanding the project, partnerships, and more.
We will bring some big things in the next 10 days until our IDO and of course after so I would suggest following our social media channels.
BTCM: Do you have any special message to give to our readers? Any message for the BullPerks community?
Kogan: This project was built for the community and we will do whatever necessary to protect our community and bring them only the best deals!
If we need to fight with a VC or a project to protect our community then so be it!
We have a long vesting schedule to all investors and serious cliffs for advisors and team.
We have limited tickets and have no dumping clause in the SAFTs to prevent dumping with limits on sale amount per batch, per day, and per week!