Exclusive: Interview with Ilya Demydonok, CEO, Kattana.io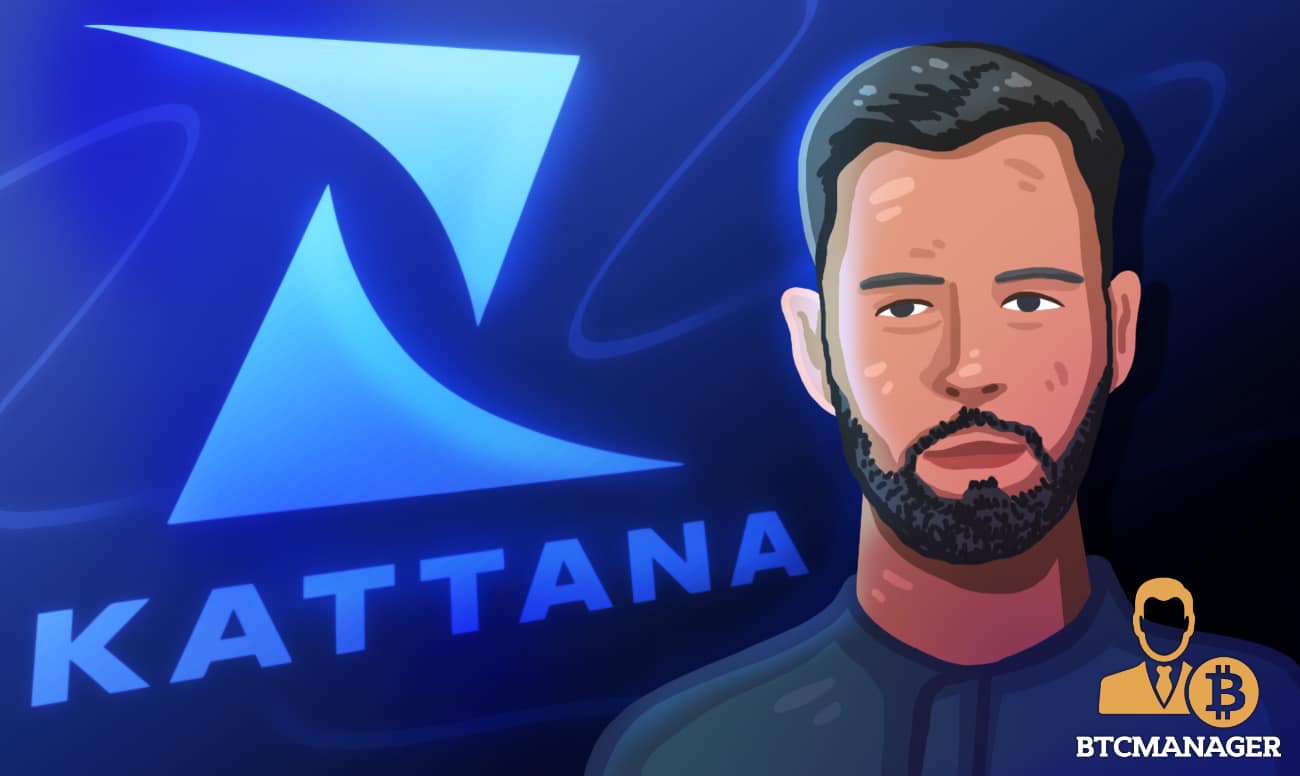 Recently, BTCManager got the opportunity to interview Mr. Ilya Demydonok, CEO of Kattana.io — an all-in-one crypto trading terminal that enables users to trade on both CEX and DEXes by providing the tools to make this process seamless. In this interview, Mr. Ilya answers several questions about the crypto industry, his outlook on the same, on DeFi, and what the future holds for the Kattana community. The interview follows from below.
BTCM: 1) If you had to explain Kattana in 2-3 sentences to someone new in the crypto industry, how would you explain it?
Ilya: Kattana is basically "the" trading terminal that will change how traders look at trading. If you are a trader in DeFi (And not only), a serious trader, you need to have serious trading tools in one place. That's Kattana.
BTCM: 2) What prompted you to ideate a platform like Kattana?
Ilya: So, long story short we are basically a group of traders that were in search for the perfect high-quality trading terminal, but we've quickly realized that the terminal of our dreams does not exist so the only logical thing to do, was to create one ourselves.
We envision everybody in DeFi (from novice to top pro) having one platform to trade like a pro: simple, complete, and lightning-fast. It's important for us to give people a powerful tool to trade with. We needed to launch it because we launched something like that in CeFi but our hearts are in DeFi. DeFi is democratic, innovative, and – honestly – the future of not just trading but all of finance.

BTCM: 3) What distinguishes Kattana from competing cryptocurrency trading terminals?
Ilya: I don't want to say anything bad. There are great projects in DeFi. We wish them luck and want everybody to succeed. But there is nothing like Kattana because we are the only ones to bring top professional trading tools to DeFi. Like high quality charts and limit orders
BTCM: 4) What is the utility of the KTN token?
Ilya: Kattana will use its native KTN token for fees within the platform. Additionally, holding a certain amount of KTN gives users free access to otherwise paid tiers of the platform. This creates our "deflationary utility" model of tokenomics, which simply means that the use of tokens within our platform creates deflationary pressure on the KTN token.
For example, a user would need to hold 130 KTN to get into the Basic Plan (the lowest paid tier). This level is required to connect more than one ERC-20 wallet, get aggregated news, analyze up to 30 wallets per day, and more features that many traders will find very useful. 
Since the total supply is capped at 10 million KTN and the amount of KTN out of circulation increases with the number of users holding it for premium access, KTN is naturally deflationary. 
BTCM: 5) How many revenue streams does the KTN token accrue value from?
Ilya: As it is described above, KTN is naturally deflationary. 
Its value grows as more users use the platform 
BTCM: 6) How does Kattana source liquidity from the various CEXes and DEXes?
Ilya: Kattana is a trading terminal, it's not a liquidity aggregator. 
You can trade on your favorite DEX and CEX exchanges through the Kattana terminal, to trade on CEXs you will have to connect your API key, and to trade on DEXs you will need to connect your wallet and trade using the widgets that will be available on the platform.
BTCM: 7) Please share some innovative features the Kattana trading terminal offers its users? 
Ilya: Here are some unique features that will be available on the Kattana terminal:
3 types of limit orders:
-Limit market order
-Limit order 
-Ce-De limit order
You can find more information here.
BTCM: 8) Who are Kattana's major backers and partners?
Ilya: From the fundraising perspective:
The fundraising round has been a great success. Both the funds raised and the quality of partners putting their trust in Kattana has laid a solid foundation on which to release the platform (More information here) About the partnerships:
Dexe is a big partner of ours since we are now one ecosystem, they are building truly great products and it's an honor for us to be a part of something that significant for this space!
A number of partnerships will roll out in the near future, just follow us on our official socials. 
BTCM: 9) What is Kattana's roadmap for the rest of 2021? 
Ilya: Our top priorities are to release the main platform before the end of the second quarter of 2021, collect feedback from our community, and focus on improving the overall platform for our customers who seek a professional trading terminal.
BTCM: 10) What can the Kattana community expect from the team in the next 2-3 years?
Ilya: Let's release the trading terminal first, then we can speak about the years ahead
Our work will be louder than our words, that's the only thing that I can say!
BTCM: 11) Do you have any special message for the Kattana community 
Ilya: I would like to profoundly thank each and every member that has joined us and all the people that will, you are amazing!
BTCM: 12) The Kattana IDO witnessed the trapping of the liquidity sniper that's been, front-running investors. Can you explain this to our readers?
Ilya: The whole DeFi market suffers from snipe listing problem, but Kattana has managed to exclude huge token sellers from the market at the listing, thereby giving freedom for retail buyers to both buy and sell tokens, as well as huge potential for KTN growth.
Since Kattana is supported by DeXe.network that set the trend of snipe listing protection, this should now become the standard and fundamentally change the DeFi market – tokens should be traded fairly and honestly, this will give great space for price growth with this protection.
BTCM: 13) How did the idea of trapping the liquidity sniper come into Kattana team's mind?
Ilya: This idea was roaming in the heads of the Dexe.network team, they have proposed multiple solutions to this problem.

Kattana is one of the few projects that really took care of its community during the IDO and didn't let community members pay with their money for project mistakes, thanks to Dexe.network.