Exclusive: Interview with Mik Mironov, Founder of LegendsofCrypto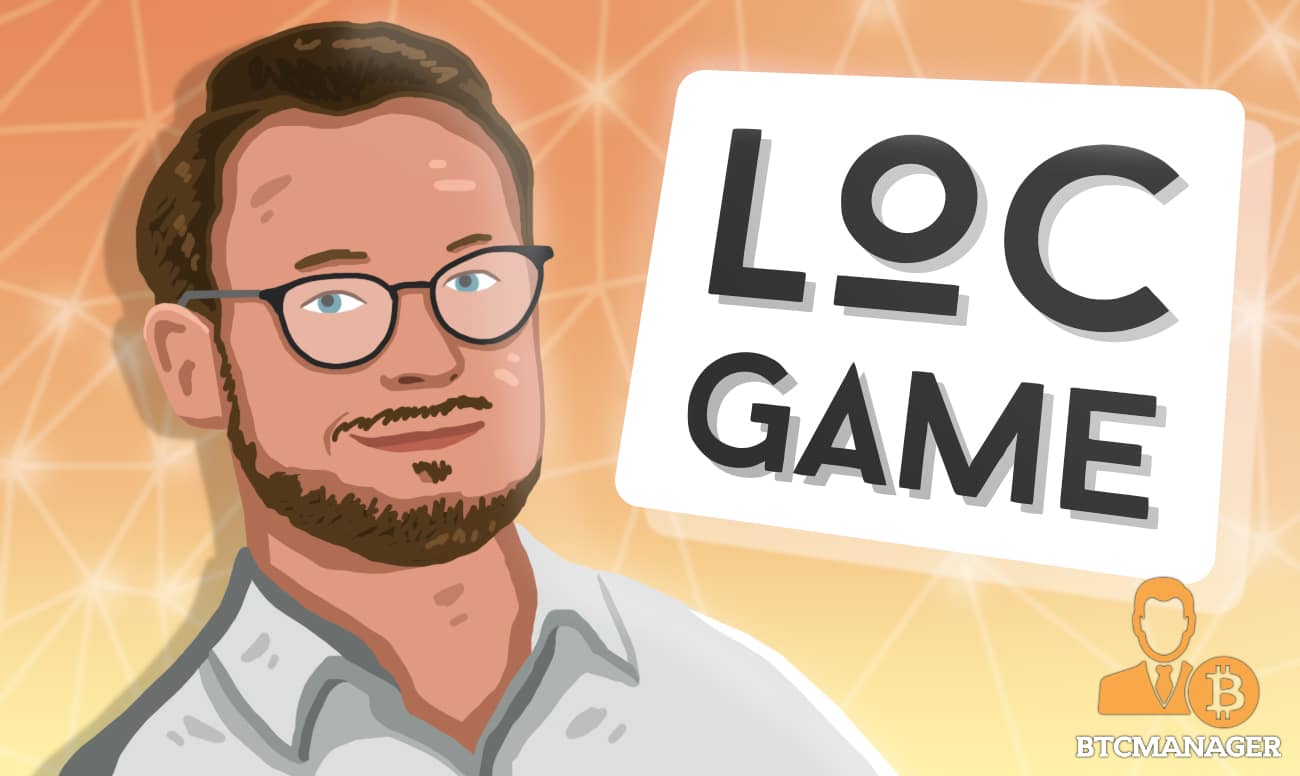 Recently, BTCManager got the opportunity to interview Mr. Mik Mironov, Founder, LegendsofCrypto. We ask Mik about his career background, what prompted him to launch LegendsofCrypto, his interest in the rapidly budding NFT landscape, their utilities in games, what's in the pipeline for LegendsofCrypto, and much more. The interview follows below.
Interview
BTCM – Tell us a little about your professional background.
Mik – I am a banker turned entrepreneur. An Airbnb and ABN AMRO Bank alumni. I have been in the blockchain space since 2015, professionally in the crypto industry from 2017 with ICORating. I am founding partner of SMC Capital, non-profit Global ICO Transparency Alliance (GITA.foundation) and a co-founder of Cryporebel.io. Now I am heading the Rbl Labs – the new blockchain NFT gaming studio where we work around the clock on our first game – LegendsOfCrypto (LOCGame).
BTCM – What piqued your interest in the NFT space? What led to the launch of LegendsofCrypto?
Mik – Let me tell you about the LOCGame story. At the end of 2020, my co-founders and I at Crypto Rebel, where we do news and entertainment, had a bunch of cool ideas and I made a series of digital art pieces with crypto characters. After that, my co-founders and I were like, let's make a game as a tribute to the crypto industry! With "crypto legends", aka famous characters we are all familiar with.
I love table games and Top Trump Cards are one of those that I played with friends for many years We quickly developed a concept to turn crypto legends into a top trump card game with very recognizable characters for crypto folks and started building, like a tribute to the cryptocurrencies triumph and people who made it history.
You know, this industry is cool for a very special reason: For its ability to produce so much humor and jokes about itself. It helps survive the bear market and tough times.
We put our hearts into designing the cards and the characters you guys are all familiar with such as the Whale, Market Maker, HODLer, ICO Millionaire, and many many more. So you can collect — play — earn (rewards)  and have fun at the same time.
Our motivation was to be the pioneer in creating the first Top Trump Cards game online version! And with all the hype regarding NFTs at the moment, we felt even more confident this was the right time for this project.
BTCM – What according to you has changed about NFT compared to, say, 3-4 years ago?
Mik – NFTs today have a multitude of applications and possibilities that were not around 4 years ago. From its humbler earlier days with CryptoPunks that created a whole new class of collectibles, today the NFT ecosystem is still very young and is expanding quickly to change the gaming industry. But, still, there is increased awareness and massive adoption in the mainstream market. We have seen NFTs rise from a niche sector to a full blown economic sector that is holding its own ground and charting its own path independent of the crypto space. NFTs have become increasingly popular having caught the attention of celebrities, billionaire businessmen, sports teams, and businesses all around the world. This is an indication of the NFTs fast maturity and testament to its diverse use cases across multiple sectors. 
BTCM – What industries do you think are primed for disruption due to NFTs?
Mik – In my opinion, NFT is on its way to disrupt more than a few industries. Art, gaming, and all sorts of digital items. Particularly, we are interested in the application of NFTs in gaming as it is unlocking new potential and providing means for making gaming more lucrative, engaging, and fun. The transferability of NFTs as well as the possibility of fragmental ownership is bound to be quite disruptive as it will transform how players interact with gaming assets. This feature will also play a huge role in the global economic system as we are now seeing the early application of NFTs in the DeFi space which is bound to disrupt the current financial system. 
BTCM – Tell us a little about the application of NFTs in games.
Mikhail – When it comes to gaming I have seen two major trends. One is being able to play the same NFT assets in different games, and the second is the convergence of NFTs with virtual reality. We are also seeing a new trend of NFT mining and staking where owners of these unique art pieces are able to use them to earn additional rewards in cryptocurrency tokens. This is a novel approach that is helping NFT holders to generate extra revenue, making the tokens even more valuable and useful in the ecosystem. 
BTCM – Do you think NFT gaming is on its way to becoming mainstream? Why?
Mik – NFT gaming is on its way to becoming mainstream because of what it offers to players. The gaming industry as we know it today hardly recognizes its player base as full stakeholders in the game economy. Because of this, gamers spend billions of dollars on assets and profits ultimately go to the game producers.
NFT gaming and especially LegendsofCrypto builds the ecosystem where players will be able to decide by voting on the direction the game is going to take, profit allocations. In addition, game assets will be available for free trade on third-party marketplaces. Earn-to-play elements will reward frequent players. 
BTCM – Do you think NFT gaming will be able to sustain beyond just hype?
Mik – Well, NFTs are still in their infancy stage and I expect the industry to grow much more in the future, and gaming that's not a hype. NFT gaming needs to do two things. Provide the best possible experience for gamers, and implement NFTs in its ecosystem so that players can feel in control of the game economy and that they are gaining.
BTCM – How does LegendsofCrypto aim to tap NFTs for its ecosystem?
Mik – Blockchain and NFT bring a new paradigm finally, and LOCGame takes full advantage of that to give back to the users, so players can finally feel that they are a part of this economy.
With the power of blockchain, the nft is a huge trend, a major shift is coming along and Rbl Labs and LOCGame is one of the pioneers of this gaming revolution.
We thought of our cards to be both collectible and playable game assets, hence the value accrues from both ends. For the collectible part we push for top class art and design making the cards rather unique and working with prominent artists and designers.
Plus there is a solid rarity system in place on the level of cards and decks as far as the game asset goes, we are working on many DeFi perks such as NFT staking where you can stake the cards and get rewards in LOCG token as % from the prize pools and other incentives.
Basically, what we are trying to build is the first top trump card game on blockchain. And our ambition is to be the number 1 NFT card game in its category. To make this famous table card more exciting online we developed gameplay that some fans of top card games like magic the gathering and others will recognize.
BTCM – Do you have a specific message for the LegendsofCrypto community?
Mik – Great things are coming with regular updates from the LOC team. We're taking the industry forward, and pioneering and our community will be a part of that revolution. We aim to make the platform more inclusive by giving members the opportunity to voice their opinion and contribute to the future of the LOCGame. We are developing means to allow members to play an active role in the future development of the platform, which is exciting news for our community. 
BTCM – Can you share anything major in the pipeline for LegendsofCrypto community?
Mik – Our Public launch is the first, very near milestone, coming up very soon. This will be the first milestone to the launch of the project. Just want to add that even before the IDO, people can get involved in our exclusive Discord giveaways, we have had so much fun there with our vibrant and active community.
After that, we are launching our NFT Marketplace and will have an exclusive sale of our Genesis Edition cards. After that comes our first version of the game. The first NFT sale will be opened to early supporters and early investors only, so stay tuned.
Regarding the game itself, for now, it is being built, with a testnet version by Q3, and beta release with NFT/DeFi functionality scheduled for Q3 2021.
Right now, our plan for LOCGame also includes expanding the card categories. We started with crypto characters in this Genesis Edition. And then, we'll be able to expand into crypto cities, decks based on partnerships, and many more. Imagination is the limit!
Eventually, on a broader, long-term plan, RBL Labs aims to build more cool games on blockchain with a heavy focus on NFT, not necessarily card-based games. We are slowly learning on this journey but this is a great start and we are excited about the future.