Exclusive: Interview with KuCoin Global CEO, Johnny Lyu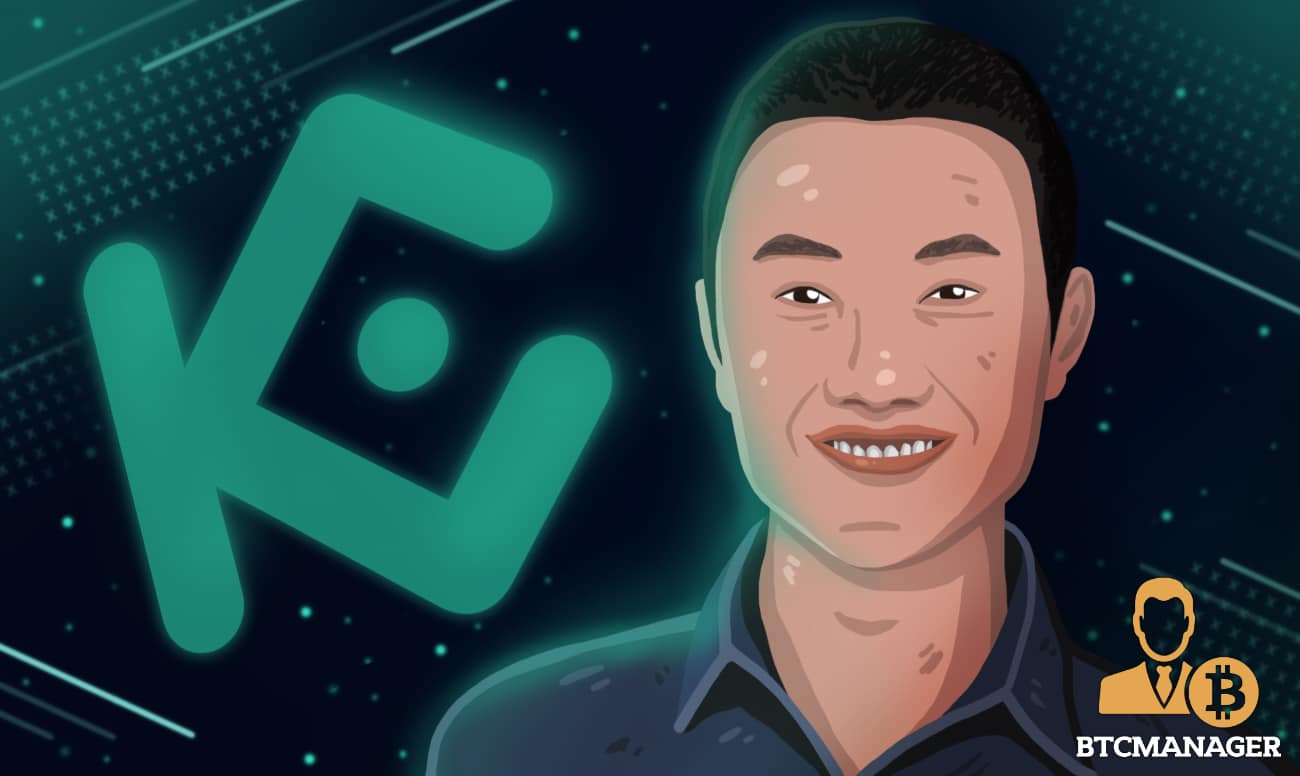 KuCoin, an IDG-backed cryptocurrency exchange that offers users cutting-edge digital asset trading services has firmly established as one of the largest and most reliable names within the crypto sphere. To date, KuCoin has launched several innovative cryptocurrency products that have not only increased the ease of access to digital asset trading but also serve as a reminder of the unparalleled potential of digital assets to foster an inclusive economy.
Recently, BTCManager had the opportunity to interview Mr. Johnny Lyu, CEO, KuCoin Global. In this exclusive interview, Mr. Lyu shares his thoughts on some of the latest features and products unveiled by KuCoin. We ask his views on several hot topics within the digital currency industry, including mainstream adoption, and user security, among others. The interview with Mr. Lyu follows below.
Interview with Johnny Lyu
BTCM: Can you tell us about the KuCoin Spotlight program? What makes it different from other token-issuing platforms?
Johnny Lyu: As you know, Spotlight is a platform for fundraising and attracting market attention for start-up blockchain projects. The launching of Spotlight was initially envisioned to assist and propel the projects into the market by deploying an insight on aspects of technology and high potentiality. On one hand, the Spotlight is aiming to select the most high-quality blockchain project for all the users. On the other hand, by utilizing our industrial advantages, more high potential blockchain projects can be cultivated.
For projects launched on the Spotlight platform, KuCoin will continuously help these projects grow and develop better, because only more high-quality projects can contribute to the long-term development of this industry. For example, Spotlight helps projects in their fundraising. We also publicly introduce the project to the entire blockchain industry to help raise the visibility of the project. I think the most important thing is that we helped the project get a lot of early users, because a lot of the early investors will become users of the project.
BTCM: Over the years, KuCoin has cemented itself as one of the most prominent crypto trading platforms in Asia. Is KuCoin considering expanding its business into other geographies?
Johnny Lyu: Actually, KuCoin is one of the most global cryptocurrency exchanges, with about 20 global communities and 5 million users from 207 countries and regions. We are also constantly exploring international markets.
To make it easier for global users to buy cryptocurrencies, we support three fiat gateways, OTC, Simplex and Banxa, with 33 fiat currencies for purchasing cryptocurrencies. Recently, our OTC Trading Desk added support for Canadian dollars (CAD), and so users can now use Canadian dollars to purchase cryptocurrencies such as BTC, USDT, and CADH.
We will continue to globalize this process, and allow users all around the world to easily use KuCoin services, lowering barriers of entry to the crypto world.
BTCM: The vast majority of crypto projects are gradually undergoing a shift from the power-intensive Proof-of-Work (PoW) protocol to Proof-of-Stake (PoS) – Ethereum is one of them. With PoS becoming increasingly popular, how do you see the future for KuCoin's Pool-X?
Johnny Lyu: In recent years, the Proof-of-Stake (PoS) consensus mechanisms and staking economy have developed rapidly. As of last month, there were more than 70 projects participating in staking in the market. We think in the future, excluding Bitcoin, 90% of crypto assets will be PoS and more than 60% of crypto assets will be staked.
Although PoS will become increasingly mainstream, there are still many factors that stop users from staking, such as the liquidity risk during staking. If the price of cryptocurrency drops during staking, users may suffer loss.
Pool-X was born to solve the liquidity problem of staked crypto. The world's first liquidity trading market launched by Pool-X allows users to trade their staked tokens with their unstaked counterparts, ending the staking status instantly. The demand for liquidity of staked crypto is a huge and potential market, so I'm very optimistic about the future of Pool-X.
BTCM: User funds security has been the Achilles heel of the digital asset industry since its inception. Can you share how KuCoin handles its security infrastructure?
Johnny Lyu: As a global exchange, security is one of our top priorities. We developed all the infrastructure and systems on our own to ensure its stability and security. We have plenty of security mechanisms to protect the crypto assets of our users and we are working with many third parties like Chainalysis and white-hats to improve the level of security.
It is worth mentioning that we recently reached a strategic cooperation with Onchain Custodian, Singapore's crypto asset custody platform. Onchain Custodian offers a custody service for the safekeeping of KuCoin crypto assets. The custodial funds are backed by Lockton, the world's largest private insurance brokerage company, which means users' assets on KuCoin will be double secured.
BTCM: What are some of the upcoming products and services our readers can expect from KuCoin? What's in the pipeline?
Johnny Lyu: KuCoin is not a simple spot exchange any more, as we have developed into a financial service provider offering fiat-to-crypto, crypto-to-crypto, futures, staking, lending, token sale and more.
In the future, we will continue to build a more complete cryptocurrency trading ecosystem to further our work. This will be achieved in a number of ways such as adding support for more than 100 fiat and reducing the rates for fiat transactions, as well as introducing more cryptocurrency financial derivatives. Also, our native token KCS is the backbone of all our services, which means as the development of all these services continues, the intrinsic value of KCS will improve as well, benefiting all KCS holders.
In addition, we are preparing for the KuMEX rebrand. After rebranding, the futures platform will bring more products and features to global traders.
BTCM: What do you think could trigger the mainstream adoption of cryptocurrencies? Do you think adoption is necessary for cryptocurrencies to succeed?
Johnny Lyu: New technologies are valuable only when they solve a problem in our lives and are adopted by the mainstream. But it always takes a long time to develop from the birth of a technology revolution to mainstream adoption. To be honest, the blockchain and cryptocurrency industry is still in the initial stages of development, and so the infrastructure of the industry is not perfect.
So before cryptocurrencies can be adopted into the mainstream, the infrastructure of the cryptocurrency industry needs to be improved first by building a more fair and transparent transaction environment, protecting the security of assets of users, and popularizing cryptocurrency knowledge to more people. These are what KuCoin is doing. For example, KuCoin has introduced the L3 mechanism, which enables users to see the details of every transaction and so eliminates any market manipulation.
To protect the security of assets, KuCoin reached strategic cooperation with Onchain Custodian, Singapore's crypto-asset custody platform. In order to popularize knowledge of cryptocurrency, KuCoin has partnered with NewsCrypto to launch blockchain education courses. Through these efforts, KuCoin is promoting the development of the cryptocurrency industry and promoting the faster adoption of cryptocurrency in the mainstream world.
BTCManager would like to extend its gratitude to the team at KuCoin and Mr. Lyu for taking the time to answer the questions.