Exeedme's Native Asset Will List On December 30th, In Anticipation Of A Strong Market Close To The Year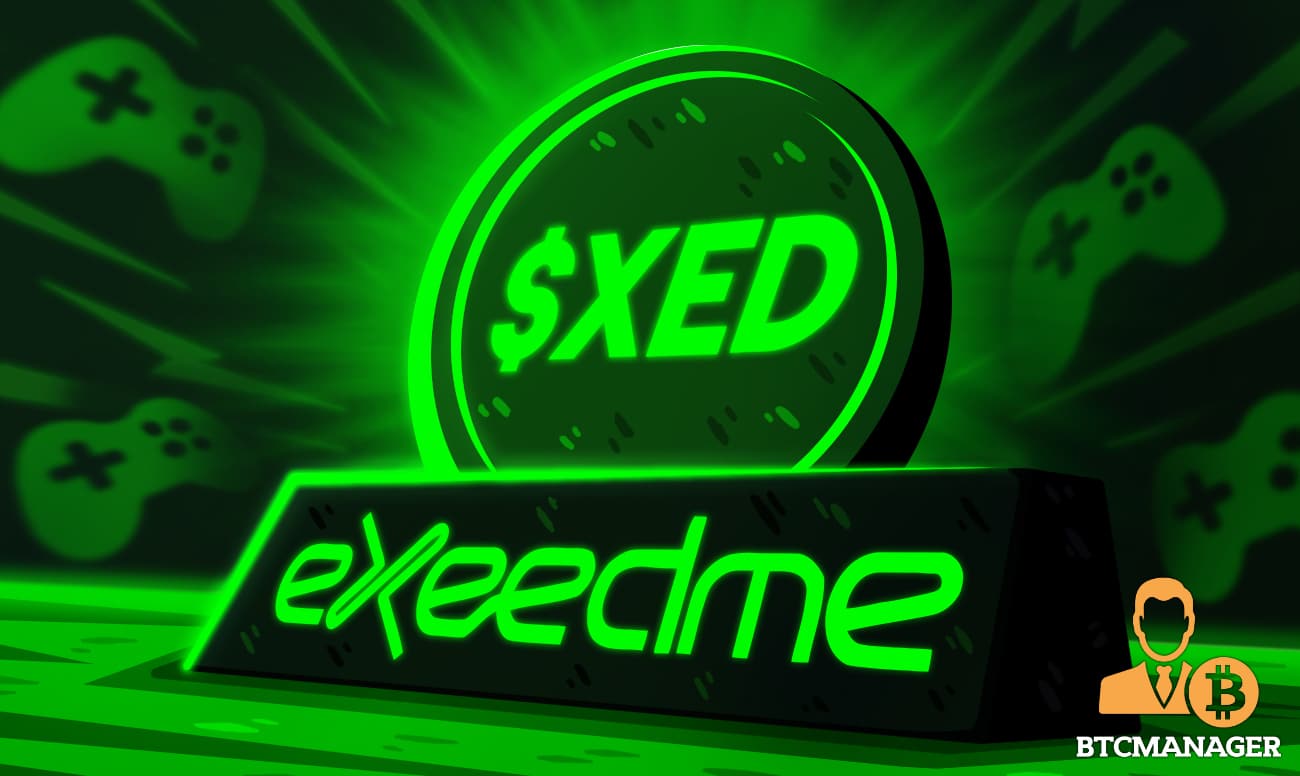 The native token of a Polkadot-based video gaming platform, Exeedme, is set to debut on crypto exchanges as what could be considered a record year for the crypto industry. Exeedme is a brainchild of a year of hard work, intense testing, and a lot of innovations assembled into the product to bring the needed change to the gaming industry.
According to information retrieved from the project's official website, the native token $XED will be raised on Polkasstarter, a Polkadot-based DEX for cross-chain liquidity pools, and will further list on Uniswap on Dec. 30th: 
"We are raising on Polkastarter and listing on Uniswap on the 30th of December."
This marks an important step in Exeedme's journey to bringing decentralization and blockchain adoption to the video gaming industry. More notably, Exeedme is the first-ever video gaming platform built atop an open-source sharding multichain protocol Polkadot and will ultimately be leading gaming innovation on the Polkadot blockchain. 
Once live, Exeedme joins the list of crypto-based projects that are currently utilizing the Polkadot blockchain ecosystem, the likes of Polkastarter and Reef who unarguably are having the first-mover advantage on the open-source multi-chain protocol. 
Taking the lead in this upcoming event, the video gaming platform reached a strategic partnership with seasoned investors and partners whose contributions, funds, and affluence will be instrumental to the long-term success of the gaming platform. These partners include Moonrock, GBV Capital, AU21 Capital, and Spark Digital Capital. 
According to Exeedme, these partnerships were strategically reached based on the number of years and experience these partners have amassed in the blockchain industry helping the likes of Polkstarter, Ultra, and Reef to achieve massive success. Their involvement in Exeedme's ecosystem marks all shades of green: 
"These partners will help us realize our goal of creating a gamer-centric and blockchain-powered tournament platform for CS:GO and other top gaming titles… We are confident that with the support of such seasoned blockchain funds that we will grow quickly and achieve all the milestones on our roadmap."
Why Exeedme Is The Next Big Gaming Platform On Blockchain
The online gaming industry is growing at a breakneck speed with over 2.7 gamers worldwide, Exeedme is rebranding the initial Free2Play's predatory monetization narrative to what could be termed as Play2Earn blockchain-powered gaming initiative where gamers engage in a duel in their favorite games, challenge an opponent, and gets rewarded for playing their favorite games. 
The idea is to build a gaming platform that ensures that gamers are fully entertained while being rewarded in the process. With the aid of blockchain technology, Exeedme decouples the dominance of middlemen who for various shady reasons contributes to why gamers receive very little compensation. 
Exeedme model deploys the innovation behind blockchain, DeFi, and NFT to create a peer to peer gaming economy that is gamer-centric, ensuring that players are rewarded adequately.  
Exeedme leverages the Polkadot network to create support for cross-chain assets and NFT collectibles to be easily deployed on the gaming platform,  creating an innovative bridge that is lacking in most blockchain-powered gaming platforms. 
NFTs have rare potential to disrupt the gaming industry with much innovative functionality. Not only will it allow gamers the potential to earn, but it will afford them the opportunity to purchase or earn even rarer NFT items that will potentially be worth a lot more than a straight pay-out in fungible currency.
As DeFi and NFT lead widespread innovation in the blockchain industry, Exeedme is positioned to leverage on this euphoria, pioneering blockchain-based gaming innovation. Gamers interacting within the Exeedme platform will be doing so under a highly secured gaming network as the protocol deploys Polkadot NPoS (nominated proof-of-stake) to ensure maximum chain security at all levels.
Polkastarter: DEX For Cross-chain Pools
Polkastarter is an innovative blockchain project built atop Polkadot, an open-source sharding multichain protocol that facilitates the cross-chain transfer of any data or asset types, thereby making a wide range of blockchains interoperable with each other. Being built atop Polkadot, Polkastarter will ultimately be the DEX for cross-chain pools, creating a constantly communicating network of data across various blockchains.
Note On Uniswap
Uniswap is a liquidity protocol that leverages an Automated Market maker (AMM) for an automated token exchange on Ethereum. Launched on November 2, 2018, Uniswap describes itself as a simple smart contract interface for swapping ERC20 tokens and for pooling liquidity reserves.