Exotic Markets Set to Introduce Flexible Structured Products to Solana DeFi Ecosystem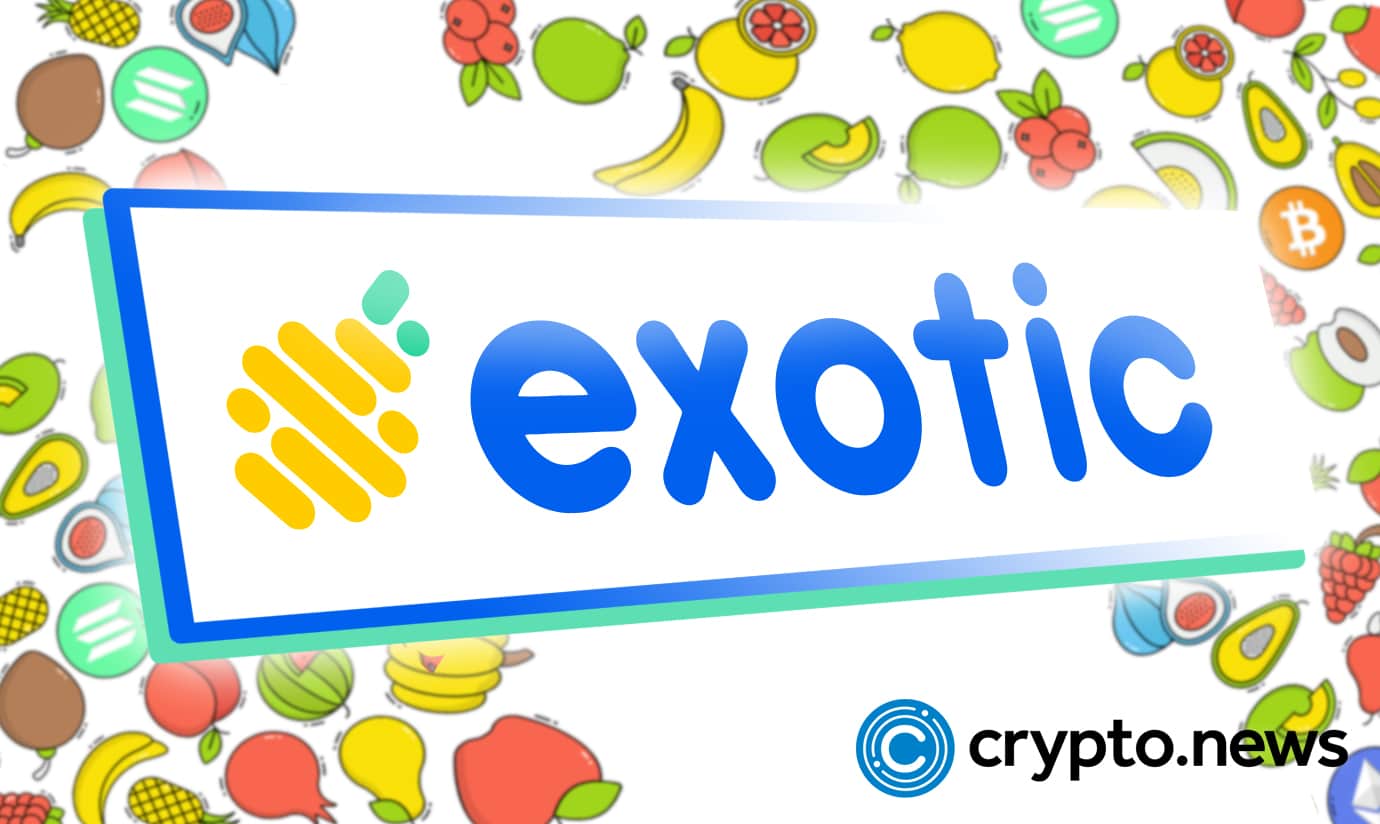 Exotic Markets, a Solana-powered DeFi products platform today announced it is ready to bring its flexible structured product to the blockchain. The team is slated to perform an alpha version of the protocol via a DevNet platform launch on February 18, 2022, at noon UTC.
Exotic Markets Alpha to Go Live
Exotic Markets is poised to bring innovative and robust DeFi instruments such as accumulators, dual-currency products, and worst-of options, among others, to the Solana ecosystem.
The Exotic Markets team is committed to introducing the most flexible structured products to DeFi enthusiasts. Accordingly, protocol users can access a wide array of payoffs in DeFi from today onwards.
What are the Products?
Exotic Markets is introducing dual-currency notes that allow users to deposit their token and be paid a return linked to the performance of the deposited token. Similarly, users who wish to have a diverse portfolio can consider using the Accumulator feature that offers the option to buy a token at a lower price.
Notably, the Exotic Markets team will issue five DevNet tokens once the platform goes live. Users can invest in the protocol's structure products via the DevNet tokens.
Exotic Markets also offers its users a feature to swap tokens when needed. Initially, Exotic Markets will support five tokens, i.e., BTC, SOL, SRM, RAY, and USDC.
The aforementioned five tokens are all DevNet assets that enable users to play around with different investment products and monitor their performance. In addition, Exotic Markets offers compatibility with leading Solana wallets such as Phantom, and Solflare, providing a streamlined user experience.
The platform also features an anti-cheating system that prevents users from connecting multiple wallets. Considering that it's an alpha launch, the Exotic Markets team is keeping user security at the highest priority. Through an anti-cheating system, Exotic Markets ensures that all participants have a delightful and smooth experience.
NFT Vouchers for Best and Worst Performers
With the launch of the DevNet, Exotic Markets will introduce a real-time leader board to aid users to track their performance. Further, both the best and worst performers will have a chance to win NFT vouchers that can be redeemed for EXO tokens after the protocol's mainnet launch. Besides, the most active platform users will be eligible for a lucky draw for a chance to win NFT vouchers.
The protocol invites any feedback users have to offer. Users can also report bugs via an on-chain reporting solution with the most complete report standing a chance to win NFT vouchers.
Exotic Markets is also slated to go through an audit in March 2022 by Halborn, a leading blockchain cybersecurity firm.
For the uninitiated, Halborn possesses expertise in advanced pen testing and security audits for Layer 1 blockchain protocols. Exotic Markets will launch its mainnet at the end of March 2022 after a successful audit.
It's worthy of note that Exotic Markets raised $5 million in a private investment round in late 2021. The protocol's private funding round witnessed participation from Multicoin, Ascensive Assets, Animoca Brands, Morningstar Ventures, and others.