Experience Convenience and a High-level Security of Crypto Payments with B2BinPay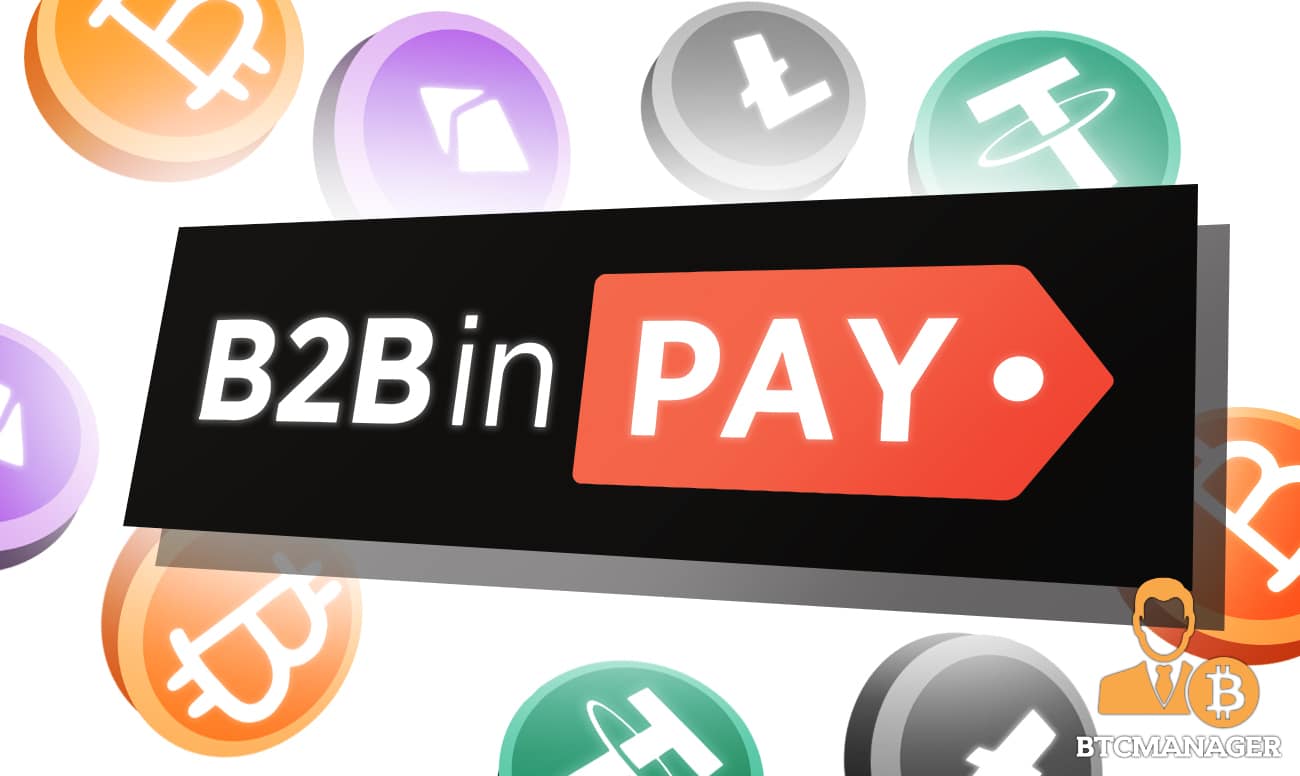 Digital assets are used more and more widely, as the e-commerce sector undergoes a set of transformations. Crypto payments bring low fees, higher security, and are available for customers without bank accounts. As for merchants, such a payment option remains a new word for the vast majority of business owners. The first steps are always daunting, and B2BinPay plays the role of a guide, easing access into an unknown world.
An award-winning platform serves as a mediator between business owners and crypto payments, ensuring merchants and enterprises that everything will work easily and securely. As well as the e-commerce sector, the processor also provides the best solution for other business models including brokers, exchanges, hedge funds, etc.
B2BinPay: what is it for?
Processing of crypto payments is the core function of the gateway. Clients who've integrated the solution obtain a set of additional features and the ability to store cryptocurrencies received from customers and exchange them with low commissions for other digital assets. In addition, it is ideal for sending funds to different addresses, paying taxes, purchasing goods and services, moving digital currencies to other wallets or withdrawing crypto assets to bank accounts with inbuilt wallets being multifunctional.
The solution also unlocks access to a string of reports and notifications to make your transactions fully compatible with legal requirements.
We have added a new stablecoin, Terra USD on the Ethereum blockchain (ERC20) and Binance smart chain blockchain (BEP20) which is available for Merchants as well as Enterprise clients.
Accept Currencies That You Need
With the updated version of B2BinPay, crypto payments will meet your entire demands. Clients are free to select assets they prefer to accept. The gateway includes the conversion feature which is why no matter which currencies are sent by customers, the system adjusts them to business owners' needs.
Merchants and enterprises select a currency among crypto and fiat assets, and all the payments are automatically converted – conversion is the third step of the crypto payment processing procedure.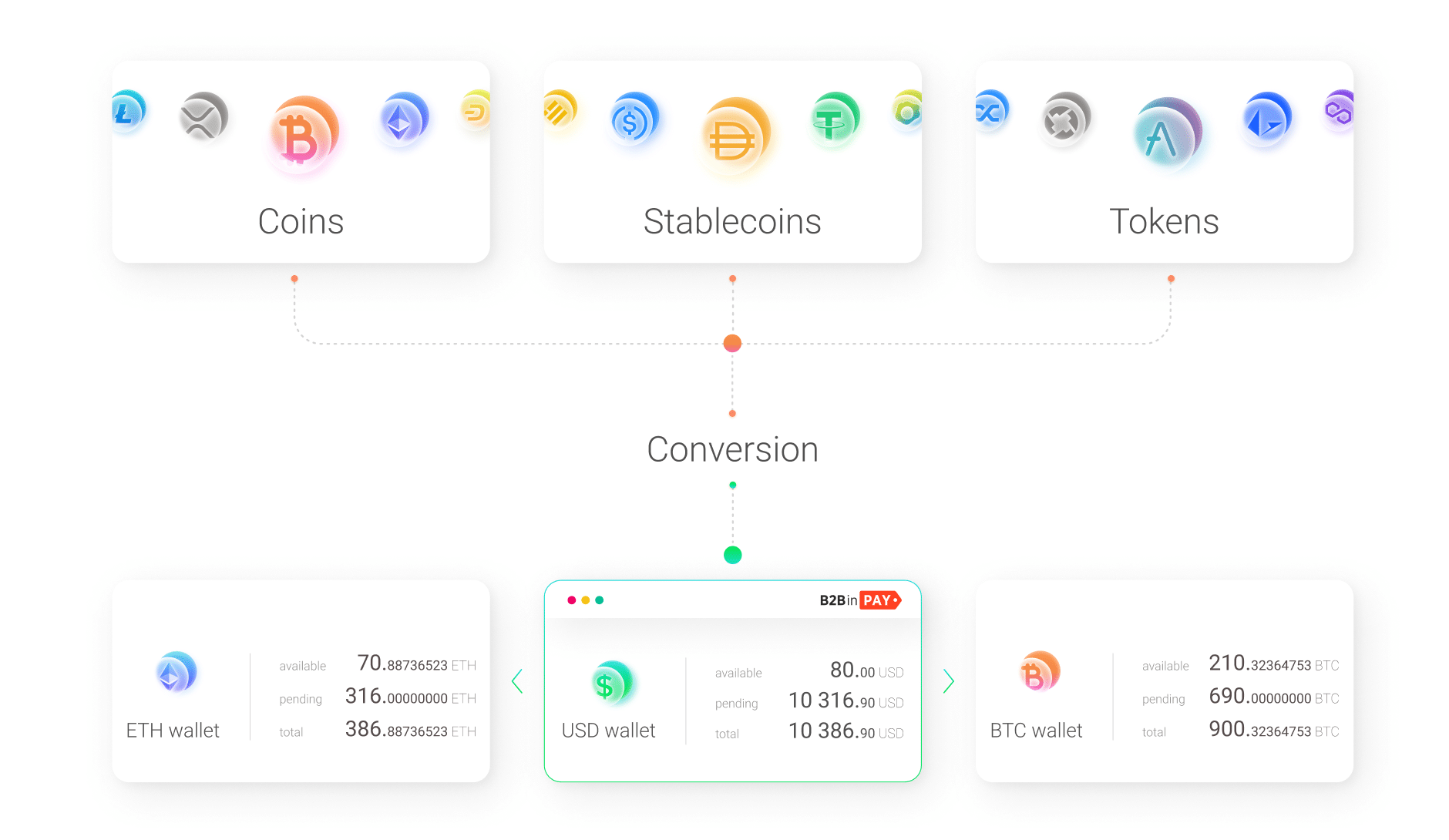 Exchange Opportunities
Within the settlement stage, B2BinPay clients need to resolve a dilemma with assets they want to let the system choose the best-matching mechanisms.
Fiat payments are delivered to your bank account right after the conversion. The transaction mechanism depends on the chosen currency. For instance, Euros are delivered via SWIFT and SEPA transfers. SWIFT is the only option for USD and GBP.
As for major coins and stablecoin, those digital assets are sent to secure crypto wallets within a few minutes.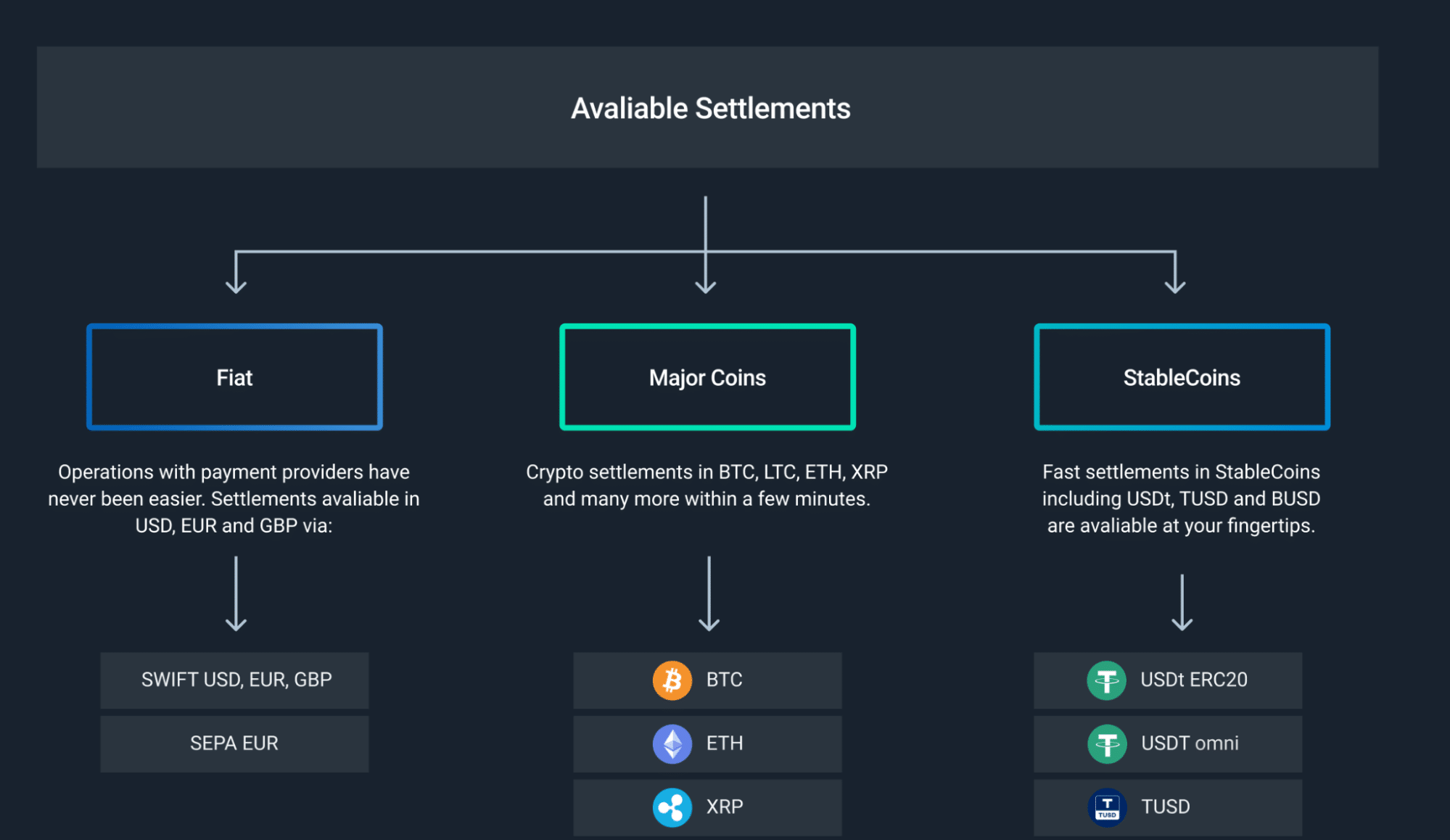 Withdrawals
The withdrawal process is available with no limits when a merchant has completed the KYC verification procedure. First and foremost, business owners send their ID scans. The final step requires selfie identification. After the verification is completed, withdrawals are available. Clients access payouts in different currencies that differ from a wallet's asset.
Integration options: API and White Label
Technological aspects are among the core elements for the updated version of B2BinPay, as the provider of crypto payments understands this solution as the easiest way to receive digital currencies. As such, integrations should be convenient as well.
The payment gateway is accessible via the Rest API technology. What's more important for clients: all the blockchains are available through one and the same API. There is no necessity to connect APIs for different blockchains which makes payments truly straightforward and easy-to-integrate.
The integrations on both sides are available – either to manage the payment processing on your own or run it on our side through the WL model. In both cases, our specialists test the system first to understand whether the risks of bugs and errors are removed.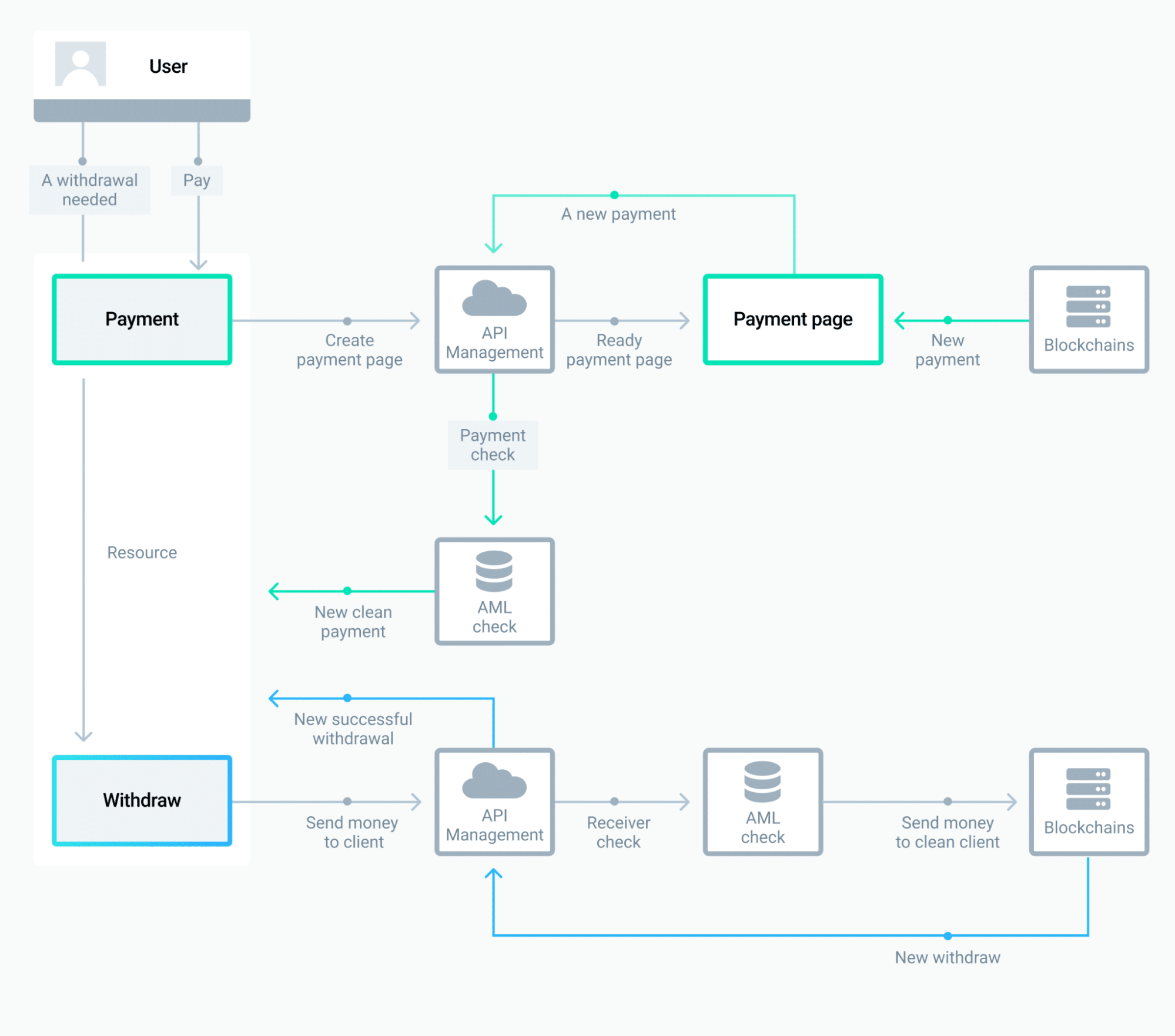 A Look Inside the Functionality
B2BinPay is a state-of-the-art technology that impresses both customers and merchants and is loaded with excellent features.
Speed Up Crypto Transfers
The gateway enables merchants and other business owners to speed up transactions with one click – increase a transaction fee. On the other hand, transfers should remain beneficial for your client's base.
An Extended System of Reports and Notifications
B2BinPay clients have the opportunity to use a transfer identification to monitor its status. The blockchain explorer function unlocks detailed information related to all confirmed transactions. Furthermore, you can enter your email address in the field for notifications to let the system inform you about new transfers.
Address Book
There is no need to enter an address every time you create payouts. When an address is used for multiple payouts, add it to the Address book and save your time.
Full Control Over Wallets
B2BinPay makes clients' wallets very secure. Set up your white list of addresses, get notifications about suspicious activity, introduce different access rights for certain wallets, and more.
The Combination of a Password and Google Authentication
No matter how strong passwords are, hacks are quite widespread but B2BinPay protects clients who face hacker attacks. A password is just halfway forwards to wallet access. The Google Authentication application generates codes that are an additional protective measure against cybercriminals.
High-Level Support Based on a Ticket System
The solution is claimed to help merchants and other business owners accept crypto payments easily, solving any issues instantly. A ticket with an opportunity to attach photos and videos is a convenient technical support option. Clients may check their status in one click.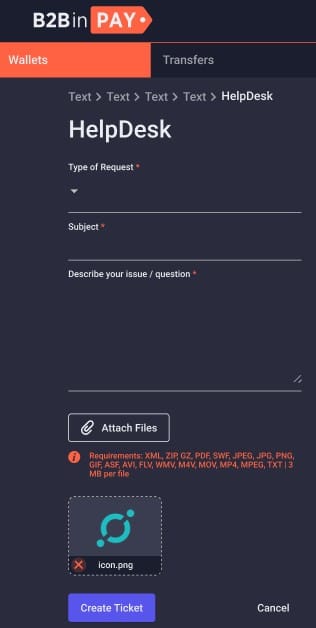 Implement the Best Technology and Adjust it to Your Needs
Crypto payments are becoming more and more widespread globally, and B2BinPay integration is the most effective solution for e-commerce, tourism, gaming, gambling, financial, and other sectors. The integration takes businesses around 5-10 minutes.
Submit your request now or contact us to learn more!