Exploring Zero Commission Cryptocurrency Trading Platforms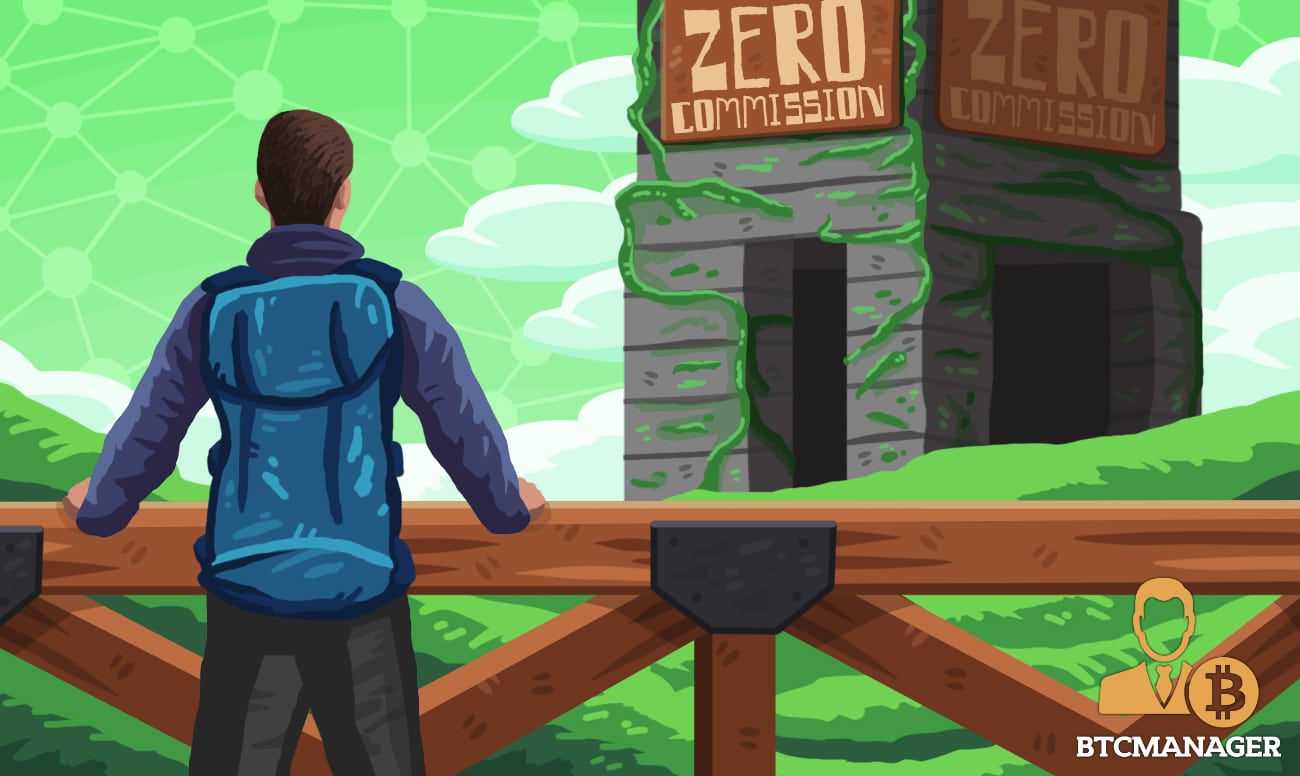 Cryptocurrency exchanges have long been criticized for charging exorbitant trading fees on every single transaction. As a result, the zero commission business model is gaining popularity, as is evident by the rise of new digital exchanges such as Robinhood, COBINHOOD, and now, Change.
New Zero Commission Exchanges
According to a study, only eight percent of Americans have invested in cryptocurrencies. This is in spite of a larger proportion of the population having taken interest in digital currencies. People abandon the idea of investing in the cryptocurrency sector because of a range of factors, including market volatility, high transaction costs, and trading fees associated with cryptocurrency exchanges. Zero commission exchanges are seeking to overcome trading fees as a deterrent to participation in the cryptosphere.
Most recently, on July 18, 2018, Singapore-founded cryptocurrency company, Change, announced the launch of its zero-fee digital currency exchange. The company has developed a mobile application that makes buying and selling digital currency more accessible. At this time, the platform allows its customers to invest in a number of currencies, including Bitcoin, Ether, Ripple, Litecoin, and Tether.
The trading application, named Change Wallet, can presently only be downloaded by European citizens. The slow rollout is likely in place to ensure that the platform complies with laws and regulations specific to certain geographies. Nevertheless, the exchange is rather disruptive, especially when one considers that other companies charge a typical fee of around five percent per transaction.
Zero Commission: The Future?
Change isn't the only cryptocurrency exchange to offer a zero-fee trading model to its users. The term was first introduced by Robinhood, one of its competitors. Launched by Vlad Tenev and Baiju Bhatt in 2013, the Menlo Park based company revolutionized the traditional equity trading industry and became the first to introduce a zero trading fee business model. Despite critics being skeptical of the company's business model and cash flow, it has managed to become a market leader with time.
After finding success with its zero trading fee business model in the securities market, the company launched Robinhood Crypto in February 2018. Given that the strategy was well received by the cryptocurrency community, new exchanges also pivoted to a similar business model. Criticizing other digital currency exchanges, Tenev said that Robinhood Crypto does not seek to make large profits. Instead, the company's aim is to merely break even.
Robinhood has diversified since its inception and offers its customers a wide variety of investment options. Tenev said of Robinhood, "It's the only place right now where you can trade crypto, stocks, and options all in one place." He also expressed the challenges of creating an exchange with such capacities that is also user-friendly, saying,
"For us to construct an experience that feels seamless and natural for customers, that for example want to sell an equity and use the proceeds to buy crypto, seamlessly, that's been challenging not just from a product and design standpoint, but also infrastructure standpoint. There's complexity under the hood, and our goal is to make it as seamless as possible in the process and make that complexity go away."
Likewise, COBINHOOD is a relatively new cryptocurrency exchange that claims to be the first high volume exchange with zero trading fees. The company's website also states that crypto assets are insured and largely stored in an offline vault. Given the relative frequency of exchange hacks, the extra security measures, along with a policy of 100% transparency and the zero-fee model, are likely contributing to the growing success of this exchange.