Fancy Earning Crypto While Running a Marathon? Lithuania is the Place to Be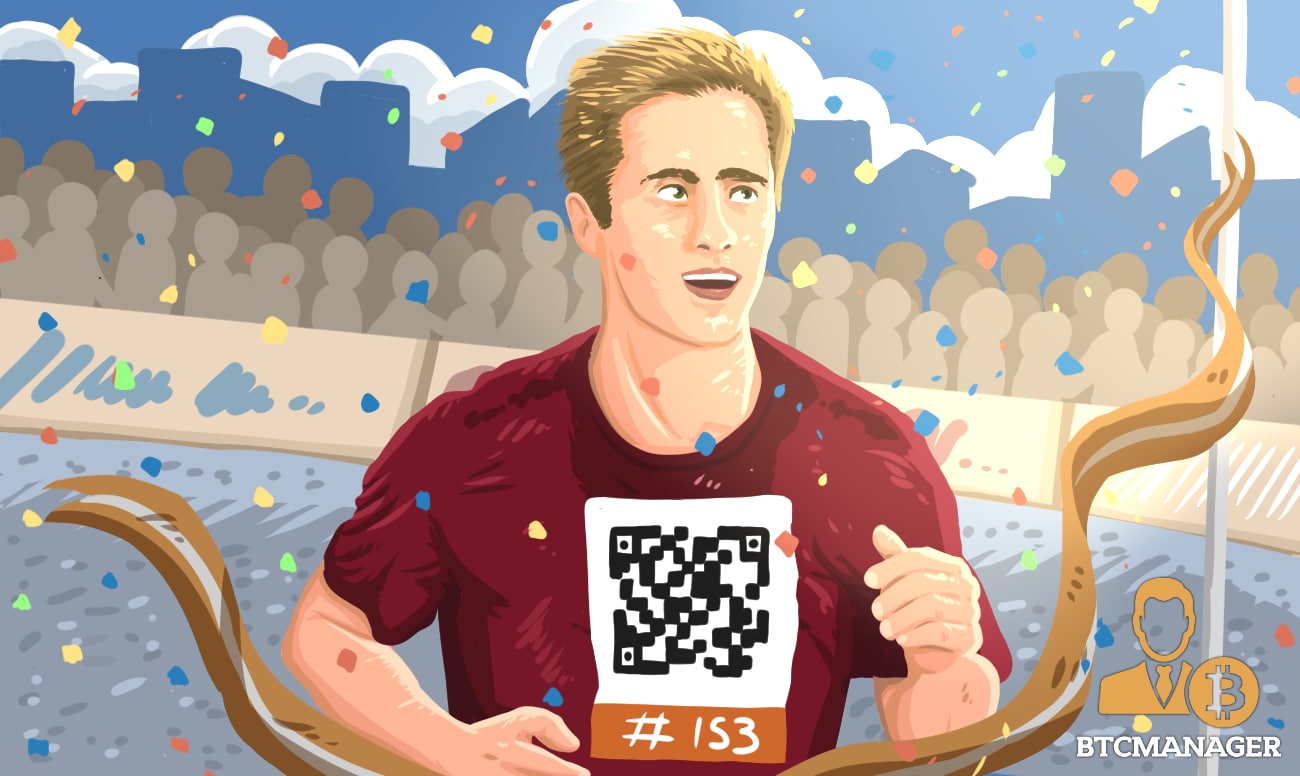 If a recent event is something to go by, Lithuania seems to be a match made in heaven for our crypto-fitness enthusiasts. Per an article published on September 12, 2018, by Runner's World, Lithuanian capital city of Vilnius witnessed a marathon which rewarded some of its participants with cryptocurrency for achieving their fitness goals.
Earn while you Run
This past Sunday, more than 15,000 individuals participated in the Vilnius Marathon to hit their health goals. However, 4000 of these participants used the Lympo Run App to track the progress of their track; the app, in turn, pays its users in digital currency for completing their fitness goals.
Lympo, the Lithuania based firm behind this interesting idea entered into a partnership with the Vilnius Marathon. The company sponsored the event and launched the new program on Lithuanian app stores. Unsurprisingly, the app rapidly climbed to the first position in the local app stores.
Through a Medium post, Lympo founder and CEO Ada Jonuse shared her thoughts regarding the exceptional digital response from the users.
She stated:
"It was incredibly inspiring to finally see people enjoying the app and actually getting rewards for completing challenges. We still have so much ahead of us, but this was truly a beautiful start and a major milestone in Lympo's journey."
To get a better understanding of how the Lympo business model works, the process can roughly be divided into two steps. First, users update their workout routine on the Lympo mobile app. After successfully updating the routine, the users are rewarded with LYM tokens, Lympo's digital currency.
Finally, the users can use these LYM tokens to buy goods and services in the Lympo marketplace. Interested readers can know more about Lympo here.
Win-win Situation for Users and Companies
Because cryptocurrencies inherently run on the blockchain technology, an idea that promises benefits to its users and the provider – it's not surprising to see several companies loosely built around the same ideology.
Creating a symbiotic relationship with the customers makes them feel more trustful of the service provider, especially in the health industry. Using eye-catching taglines such as "Earn while you run" and the like often hit the right chord with the company's target audience.
BTCManager reported on January 20, 2018, how the Sweatcoin app rewards its users with its crypto token for a set number of steps taken by its users.