Farcana: AAA GameFi Metaverse With AI Integration and Unique Hashrate-backed Economy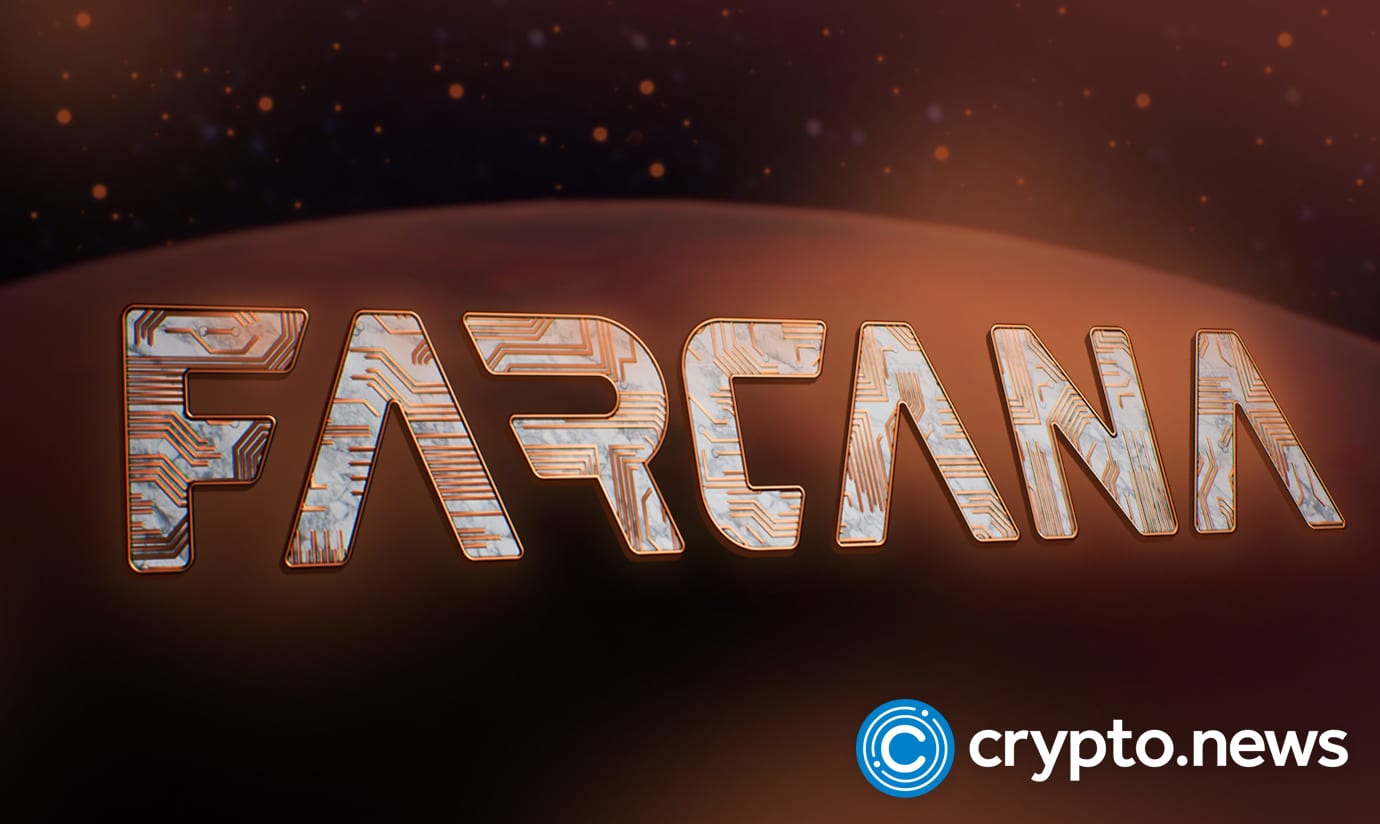 After Facebook's rebranding to Meta a few months ago, the already thriving metaverse sector experienced a significant boost. However, despite the success of the Play-to-Earn (P2E) model, rapidly-growing adoption of NFTs, and the increasing number of gaming giants exploring blockchain technology, the sector lacks the triple-A games that could serve as a major catalyst for driving mass adoption among gamers.
Farcana, a gaming metaverse project, aims to fill that niche. Leveraging the combination of P2E, NFTs, and AI, it's building an immersive virtual world that features a game with real Bitcoin awards.
Exploring Farcana Metaverse and its Features
Farcana is a triple-A GameFi metaverse with battle royale mode that leverages the trending Free-to-Earn model. It's an open-world sandbox where users can actively participate in the development of the virtual realm, trade resources, join tournaments, and earn BTC. 
The action takes place on terraformed Mars, where players fight to be the last one standing on a nuclear station. They can collect in-game NFTs to upgrade their characters, buy and sell in-game assets on the Farcana marketplace, and even purchase their own extraterrestrial land plots. The project has already partnered with world-famous UFC stars such as Khamzat Chimaev and Albert Duraev to bring their customizable avatars into the game. 
Farcana seeks to take UX to the next level by integrating artificial intelligence and VR elements into the game. As a part of the Farcana Brain program, the team plans to release a BCI (brain-computer interface) headset. Through this device, metaverse users will be able to bring their emotions into the game and share them with other players. 
Farcana will use BCI to (voluntarily) collect player data for its research aimed at solving critical health-related problems, such as dementia, sleep disorders, and epilepsy. Those who share their data will get access to rewards, such as free tournament tickets. 
In-Game Economy: Farcana Marketplace and $FAR
To date, Farcana is one of the metaverse projects most integrated with the real economy. OneBoost digital asset management company, one of the key partners of Farcana, will allocate a portion of its hash power to guarantee the stability of the prize pool and help create a unique stable in-game economy.
This model allows endless supply of tournament prizes with the replenishment of the pool. By logging in to the watcher link directly from the mining pool, anyone can make sure that the bitcoins in question come from mining, check how many miners are connected to this pool, how much hashrate they consume and how much BTC they mine.
The transparency of this mechanism will additionally motivate players to compete for Bitcoin prizes, while this model itself creates an immense upscaling potential.
Earning with Farcana
As a P2E title, Farcana offers a few ways of earning both in-game assets and Bitcoin. Here players can earn:
native $FAR token by participating in events and simple tournaments as well as selling loot on the marketplace;
in-game NFTs by joining events and scoring in simple tournaments;
BTC by winning grand tournaments.
FAR token
$FAR is the native token of the project. With a total supply of 500 million coins, it is used to settle all payments within the ecosystem. $FAR also doubles as a governance token. 
To incentivize third-party developer activity and improve the overall gaming experience, Farcana allocates 13% of the FAR token's supply, which will be utilized in the form of grants as well as PR and marketing campaigns.
Farcana Marketplace
Farcana's in-game marketplace is one of the key components of the game economy. Here users and guilds can buy and sell NFT assets, such as avatars and gear. While avatars are purely cosmetic items, weapons, armor, and consumables can be used to upgrade them, improving the gaming experience and boosting their resale price. 
Like most P2E solutions, Farcana generates income via marketplace fees. Additional revenue sources include branded NFT and virtual land sales, tournament tickets, and metaverse events, as well as in-game branding and sponsorships.
Other participants
Besides players, Farcana's economy includes the following participants:
Investors purchase and rent virtual land for a profit, trade NFTs, or invest in the project by holding FAR;
Scientists participate in the Farcana Brain program and gain access to the results of the research;
Developers utilize virtual land plots to create immersive Play-to-Earn games in the Farcana metaverse to generate revenue.
The Team Behind the Project
The project is led by Ilman Shazhaev (Founder and CEO). He is an international tech and crypto entrepreneur and investor with a background in scientific research and engineering, as well as 10 years as a founder and co-founder of deep-tech startups. Holding an MSc in Mechatronics and a Ph.D. in Management of Science and Engineering, Ilman has authored 15 patents and over 30 scientific articles.
Dr. Dmitry Mikhailov (CTO) is professor in National University of Singapore. He has written eight books, 30 patents, and over 200 publications in general. On top of having worked for more than 10 years in deep tech, he has received the Russian Science Federal Award and the State Award of the Russian Federation for the promotion of space activities.
Farcana's CFO Timur Gubaydulin has a background in mathematics and cybernetics as well as an MBA in HSE and an EMBA in Skolkovo. He is a financier and fintech entrepreneur with over 14 years of professional experience in the financial and credit sectors.
Adam Zaitov, the Lead Blockchain Architect of the project, is a Solidity developer. He has 17+ years of experience in IT and 5 years of experience in the development of high-load blockchain infrastructures for crypto exchanges, market making and multi-chain payments under his belt. 
In addition to its extensive industry experience and professional background, Farcana's team features prominent industry advisors. 
Farcana: Next Milestones
By combining triple-A game design practices, leveraging AI tech, and using Bitcoin mining hashrate as collateral, Farcana aims to enhance the current P2E model. The upcoming release of the game will create a new benchmark in GameFi, setting a new bar and potentially making the solutions within the sector more sustainable and attractive for users in the long run.
For the time being, the team remains focused on metaverse and game development. Thanks to the backing of a number of investors, including funds from Dubai, the project has released a demo version of the game, and launched the development of its Beta, which will be available within the next few weeks. According to the official representatives, more partnerships with world-class sports stars will be announced in the upcoming months. 
After closing a successful seed round, the project is preparing to hold a presale. Besides private and public sale rounds, Farcana will release the demo version of its game, complete the security audit of its main smart contract, launch its first playable NFT collection, and upload the first Mars polygon based on the 500 images from the Emirates Exploration Imager's space mission.
From Q3 2022 and onward, the project's roadmap includes the following key highlights:
Launching in-game marketplace and additional NFT collections;
Farcana Brain and BCI VR headset launch;
Regular tournaments featuring BTC rewards;
iOS and Android apps;
Decentralized governance system.
Overall, we can safely conclude that Farcana has an exciting future ahead, and we can't wait to see how its Triple-A metaverse will change the Play-to-Earn space. To stay in the loop with the project's development and updates, we recommend following their social channels at: