Federal Reserve Governor: U.S. Fed Examining Potential of U.S. Digital Currency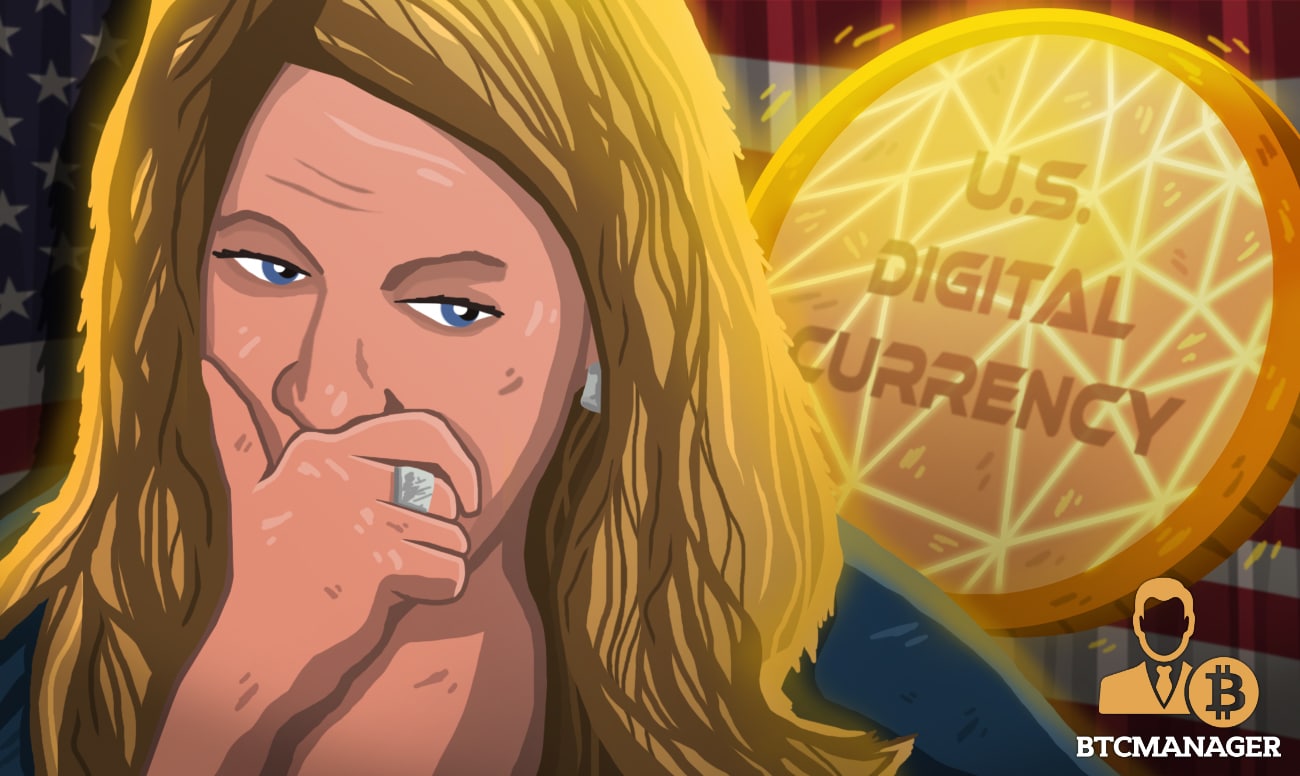 According to a Bloomberg report published on February 5, 2020, U.S. Federal Reserve Governor, Lael Brainard noted that the country's central bank is studying the feasibility of a central bank digital currency (CBDC).
U.S. Federal Bank Governor Rekindles CBDC Hopes
Although cryptocurrencies haven't exactly managed to find the fancy of financial regulators across the globe, the technology undergirding digital currencies – blockchain – has undoubtedly founded fans in these government watchdogs.
Looking to utilize the benefits of distributed ledger technology (DLT), government regulators the world over have, for long, been pondering over the idea of a CBDC that would essentially make money a completely digital affair.
Now, the governor of the U.S. central bank has reignited the hopes for a CBDC as she stated that the U.S. Federal Reserve is studying the potential benefits that can be derived out of digital currency with the backing of a government authority.
In the text for a speech prepared for delivery at the Stanford Graduate School of Business in California, Brainard said:
"Given the dollar's important role, it is essential that we remain on the frontier of research and policy development regarding central bank digital currency, or CBDC. We are conducting research and experimentation related to distributed ledger technologies and their potential use case for digital currencies, including the potential for a CBDC."
Central Banks' U-Turn on CBDCs
The remarks by Brainard are a testimony to the U-turn shown by central banks across the globe toward the potential of CBDCs. Recently, supranational organizations such as the Bank for International Settlements (BIS) and the International Monetary Fund (IMF) have urged global central banks to at least study the possibility of digital currencies. The governor's also remarked on Facebook's ambitious Libra project which failed to take off for a flight after generating enormous hype.
Brainard said:
"Because Facebook has an active user network of one-third of the global population, the company's Libra global stablecoin project has imparted urgency to the debate over what form money can take, who or what can issue it, and how payments can be recorded and settled."
She also listed several topics that central banks need to study further, including the possible cost-efficiency that can be derived out of CBDCs, and the magnitude of financial stability risks raised by digital currencies, among other things.