Fentanyl 'precursors' made $32m in crypto last year, report says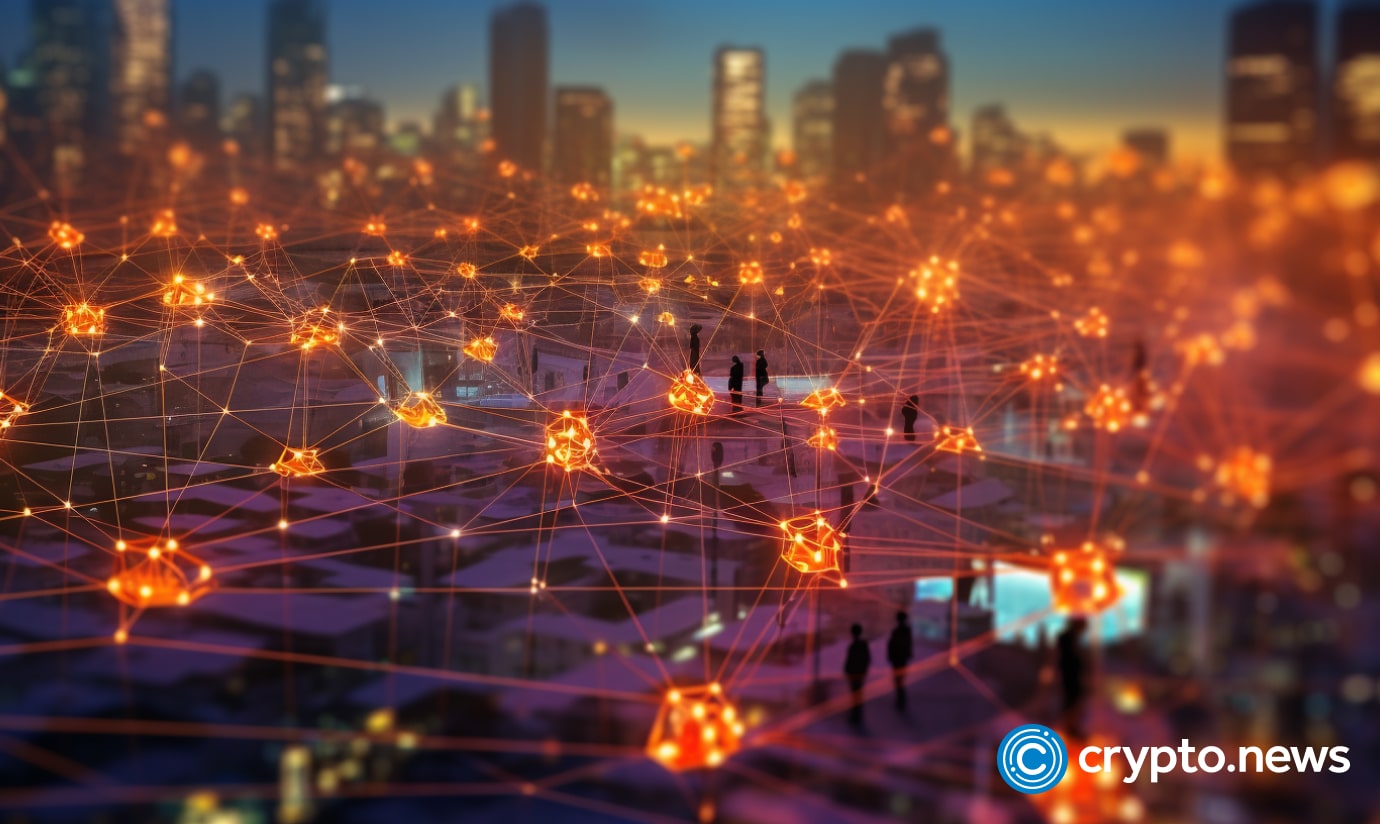 Analysts at Elliptic estimate over 140 unique crypto addresses have been involved in the global fentanyl trade.
Fentanyl precursor suppliers received over $32 million worth of crypto over the past few years as the synthetic opioid epidemic continues in the U.S.
According to data from Elliptic, around 80 individual clusters featuring 144 unique crypto addresses have been involved in the exportation of fentanyl precursors to major Mexican drug cartels such as the Sinaloa Cartel and Cartel Jalisco Nueva Generación.
Although crypto is not the only payment method in the chain, Elliptic found that suppliers are open for payments on the Bitcoin (BTC), Ethereum (ETH), and TRON (TRX) blockchains — mainly for Tether (USDT) transactions — as well as one Monero (XMR) address.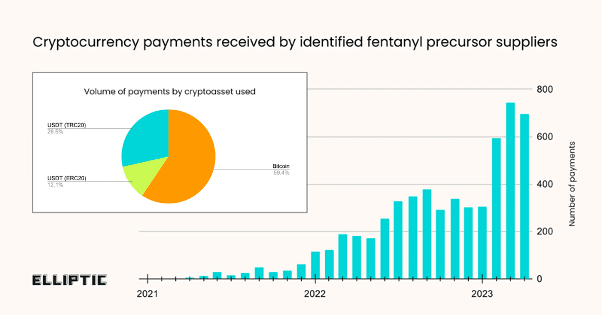 However, USDT is not the dominant asset used in the scheme as payments in BTC account for $19 million, while USDT on TRON made up $9 million and USDT on Ethereum around $4 million.
"It can be hard to estimate how much synthesized fentanyl might have been produced from these transactions, as we know from our research that a wide range of chemicals can be used and that their prices vary widely."

Elliptic
As per Elliptic's calculations, the potential street value of fentanyl precursor chemicals could have been above $50 billion. Furthermore, the London-based forensic firm says it has uncovered the supply chain via various routes by air and sea.
According to Elliptic, shipping methods of the synthetic opioid from China into Mexico include the U.S. (through the Mexican border by track), by air from Hong Kong SAR, and in Mexico via ports on the Pacific coast.
Elliptic emphasizes that fentanyl has become the hot thing for drug cartels as it's cheaper to produce fentanyl than heroin, and the opioid is 50 times more potent, becoming the leading cause of death for those aged 18-45 in the U.S.