Filecoin Partners With Chainlink to Integrate Advanced Decentralized Storage Solution for Web 3.0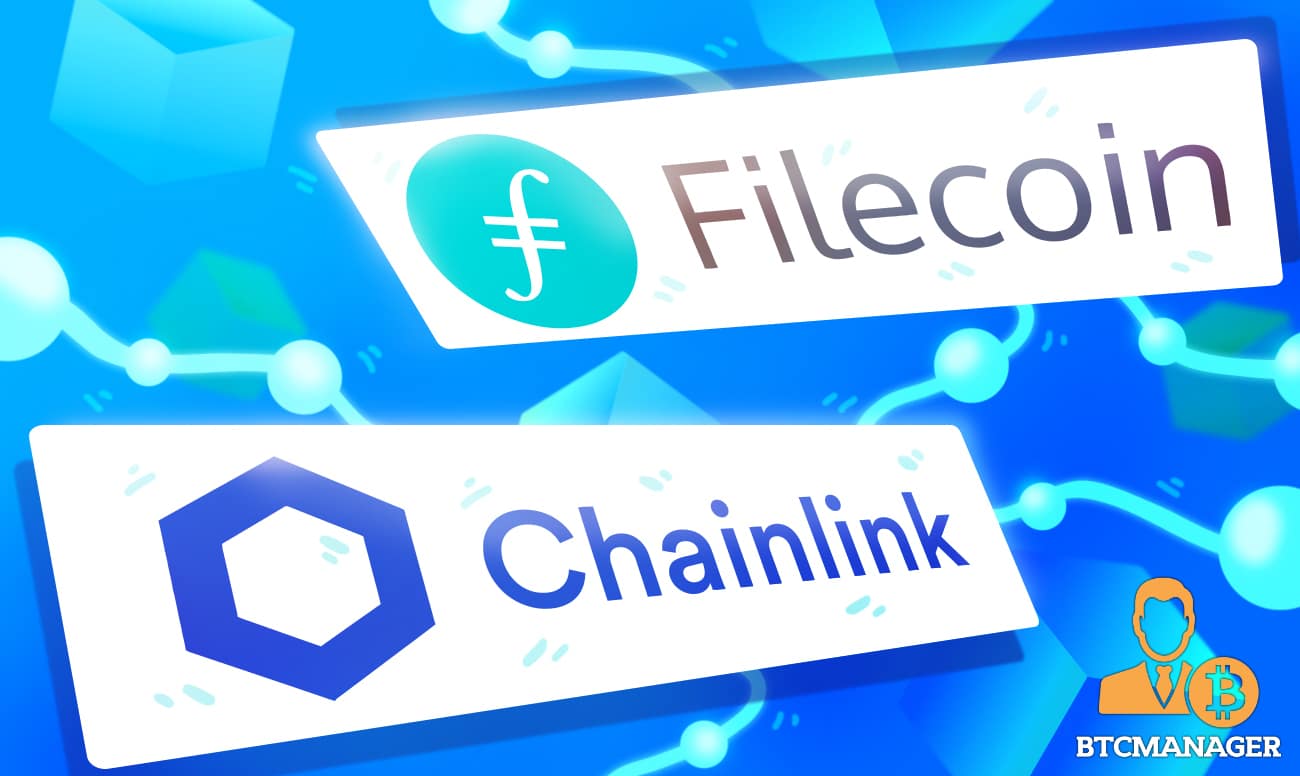 Filecoin—a decentralized network, which allows users to store, request, and transfer data via a verifiable marketplace has announced an integration with Chainlink, the popular decentralized oracle solution.
The integration will allow a connection between the Filecoin Network and smart contract enabled blockchains, such as Ethereum. Smart contract developers will also have a full Web 3.0 infrastructure stack, including blockchains for on-chain logic and state changes, Chainlink oracles for off-chain communication and computation, and Filecoin for decentralized storage and data solutions.
Some of the use-cases to be explored include a Filecoin Miner Insurance where Chainlink oracles can monitor the current state of Filecoin miners. This allows an alert will be relayed to an insurance smart contract on another blockchain to automatically execute payouts to policyholders when they become inaccessible or cannot successfully retrieve data from storage. 
Also, their DataDAOs will be developed to hold extensive datasets like historical price databases or research data. Chainlink oracles can distribute portions of the data to smart contracts on other blockchains, which, in turn, creates new revenue streams for DataDAOs. 
While an automated storage feature will be integrated where smart contracts can use Chainlink oracle services to automatically store some type of data on Filecoin at specific intervals, creating tamper-proof and highly efficient data archives. For example, information such as payout schedules—which provide key insights for investors but take up a large amount of storage—can be automatically stored on Filecoin.
Major development for Web 3.0
Head of Chainlink Business Development, Daniel Kochis,  expressed his optimism about the integration. He believes that Chainlink's extensive network of secure node operators, crypto-based incentives, and expansive off-chain connectivity provides users with a reliable set of decentralized oracle services.
Amongst other industry leaders who gave their opinion on the new development, the Ecosystem Lead at Proto Labs, Colin Evran, asserts that:
"Chainlink's partnership with Filecoin can make the decentralized storage capabilities of Filecoin widely accessible to smart contract development teams across leading blockchains. This allows Filecoin to be a foundational primitive in building Web 3.0 applications, opening up immense possibilities around smart contracts automating Filecoin storage functions and Filecoin state being accessible on other blockchains," he said. 
Filecoin has gained traction since its launch in 2020 offering decentralized storage to users. The project has achieved some major milestones with investment giant Grayscale Investment recently launching a trust for its native token FIL.